Saturday Oct 1st – Hope, BC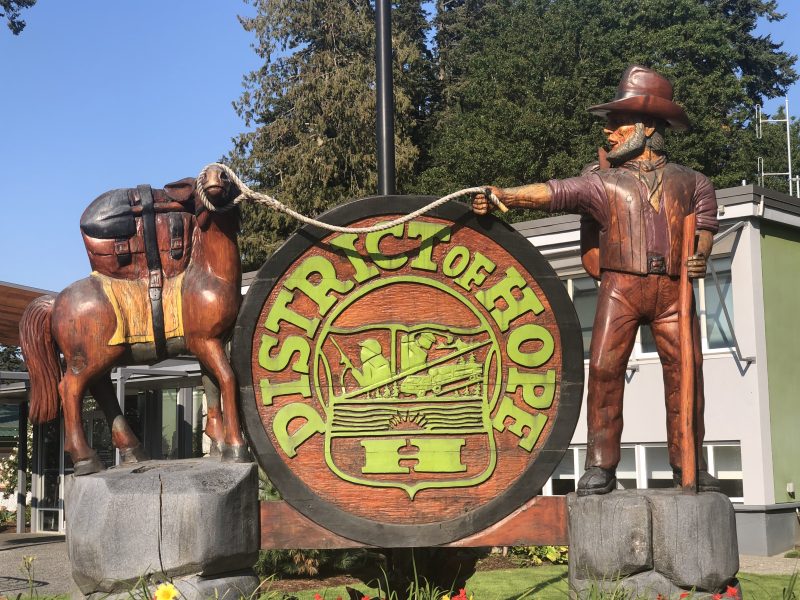 This Hope visit we start at the Visitor's Centre. Travel tip: Visit the Visitor's Centre, we always walk away with interesting facts and stuff to do/see we wouldn't have known otherwise. This time we learn there are 80 chainsaw statues, we start the self-directed walking tour but didn't get to them all.
Big bear, little bear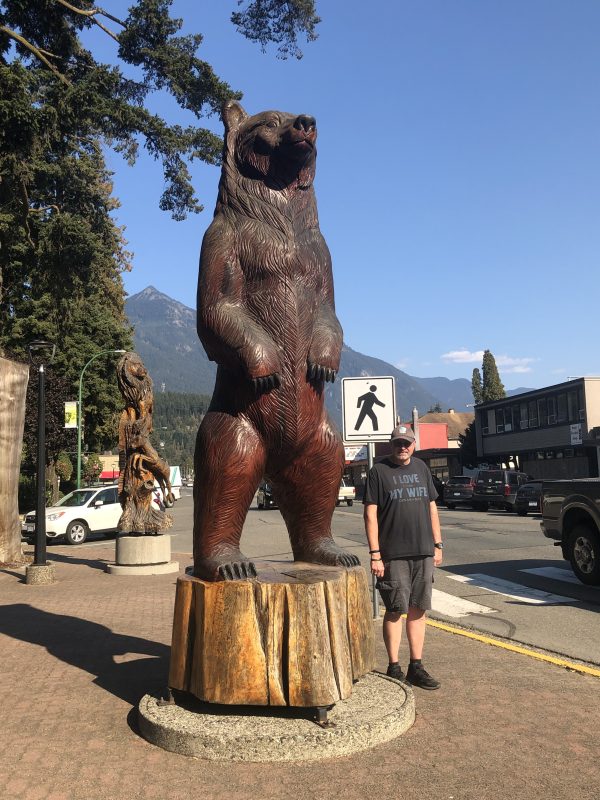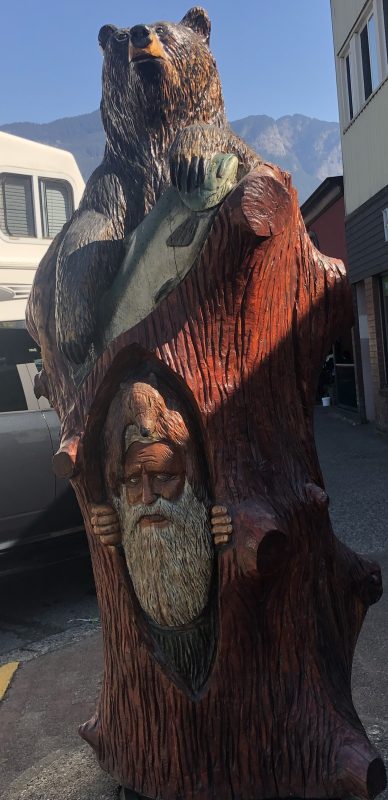 Dude hiding from bear. Seems we are all about them bears!
Hope, we learned at the Visitor's Centre, is where the Coquihalla River meets the Fraser River.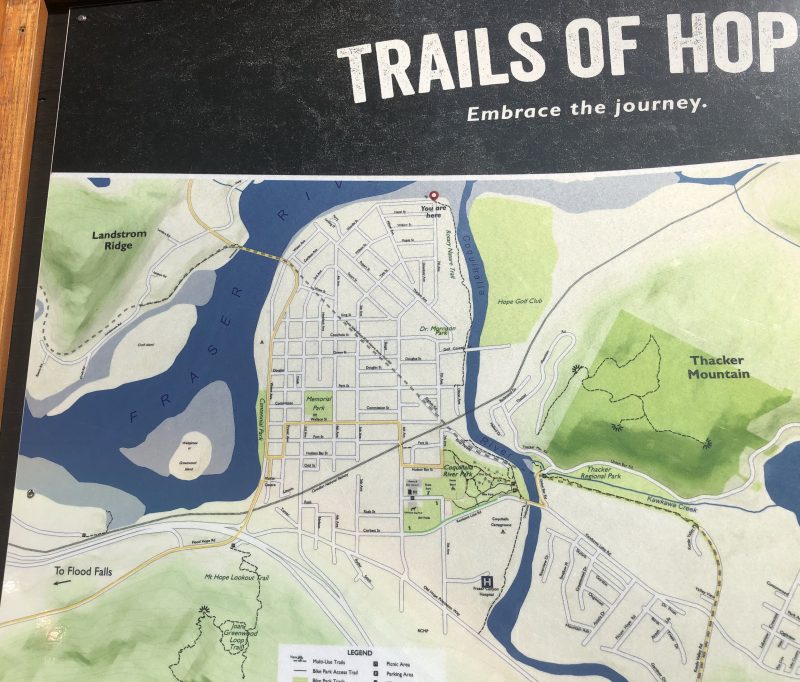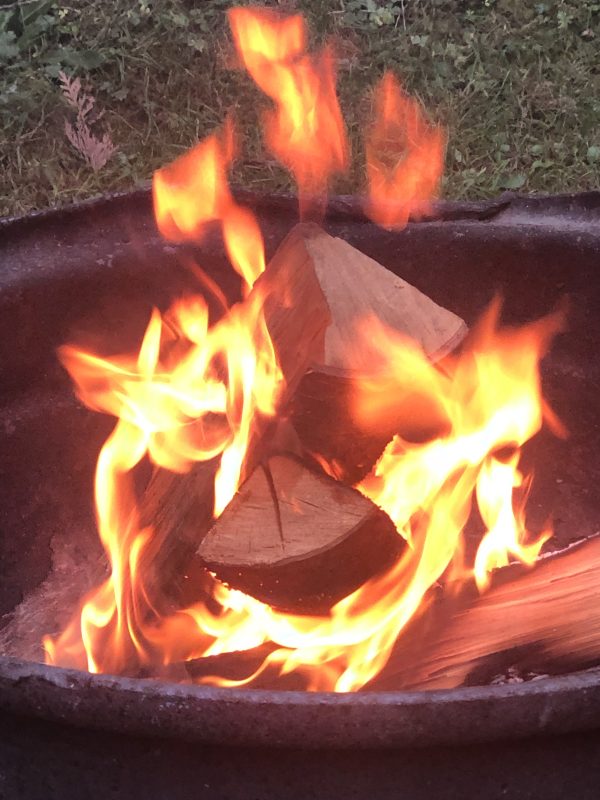 Back home for the obligatory fire!
Sunday October 02 – Sardis Park, Chilliwack. The description sounded like Fairy Lake, our favourite Newmarket park, it turns out it is just much smaller
All those dots in the lake are Canada Geese! Happily they are not as mean as Newmarket's geese!!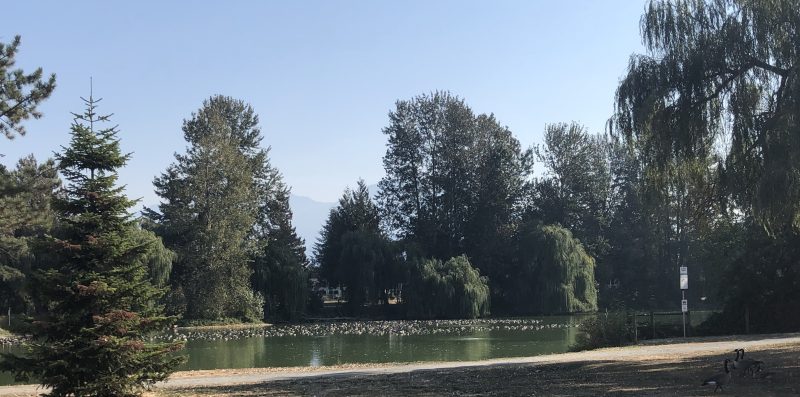 These guys are so very noisy! We walk around the lake a few times and venture out to the connecting subdivision, at 8k steps back at the lake it's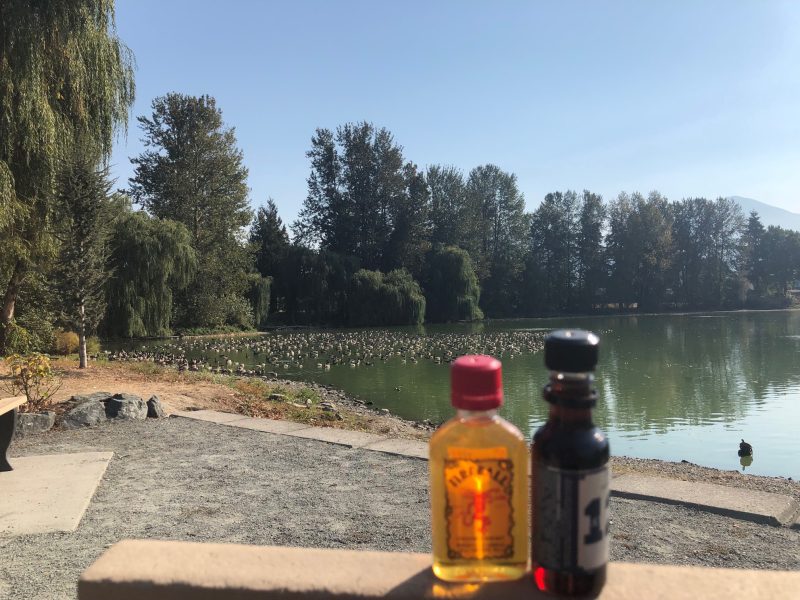 Here they are!
And just like that, they all, as one, fly off. It really was interesting to see, also curious how this recorded sideways
Gonzo!! All gone!
The lake, before & after!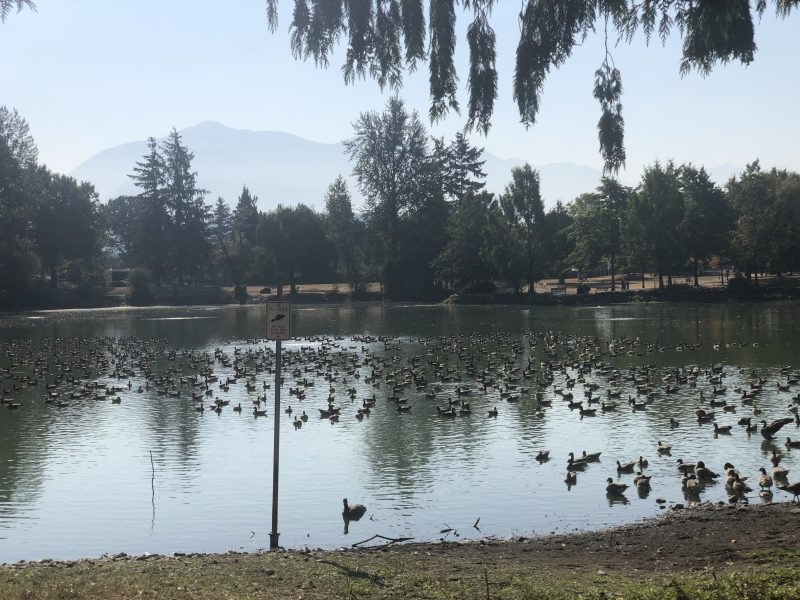 Back to Bailey for fire time