All good things must come to an end, on the other hand-more exciting times are ahead!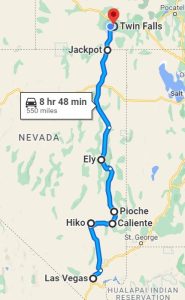 Our first real travel day taking the Northern weather into consideration, we chose well
The day was sunny, a bit windy, snow but very little on the road.
Quick roadside stop to make reservations at our next park and & a back break AKA potty!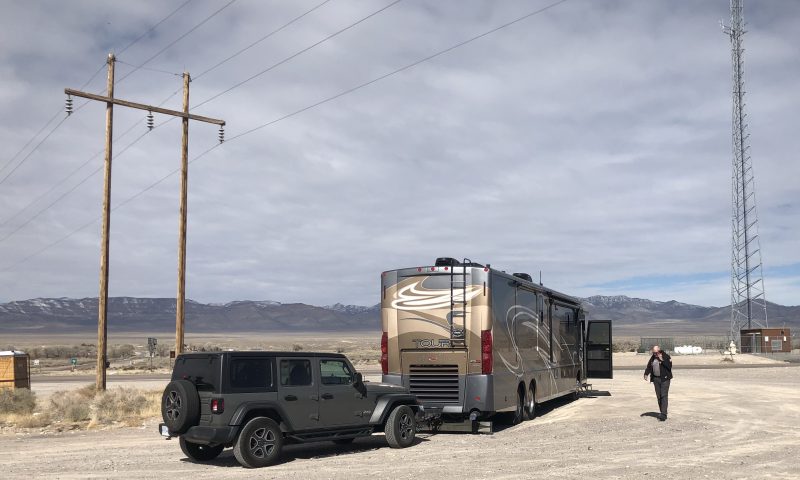 We are very relieved the roads are so good and lots of long straights, hope Allan doesn't forget how to turn 😁😁😁
A back break stop, Bailey should never have to see snow!  We'll plan better next Winter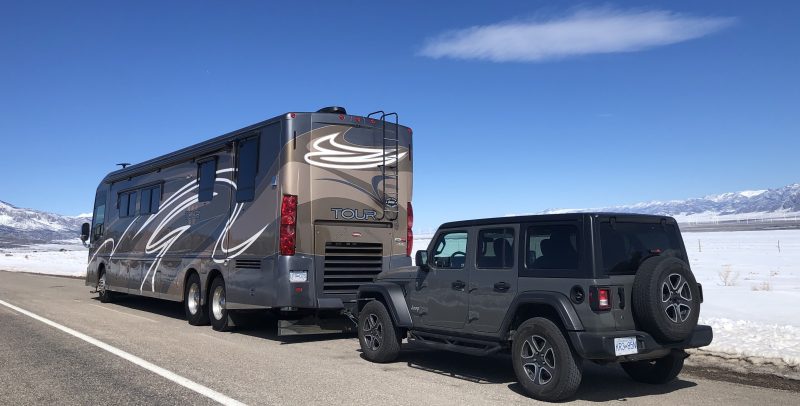 Note the road signs….
…proof that Allan still knows how to turn, we made it back to straight roads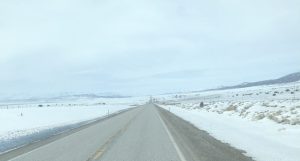 Fortunately, this was the worse the road got, not even slush just wet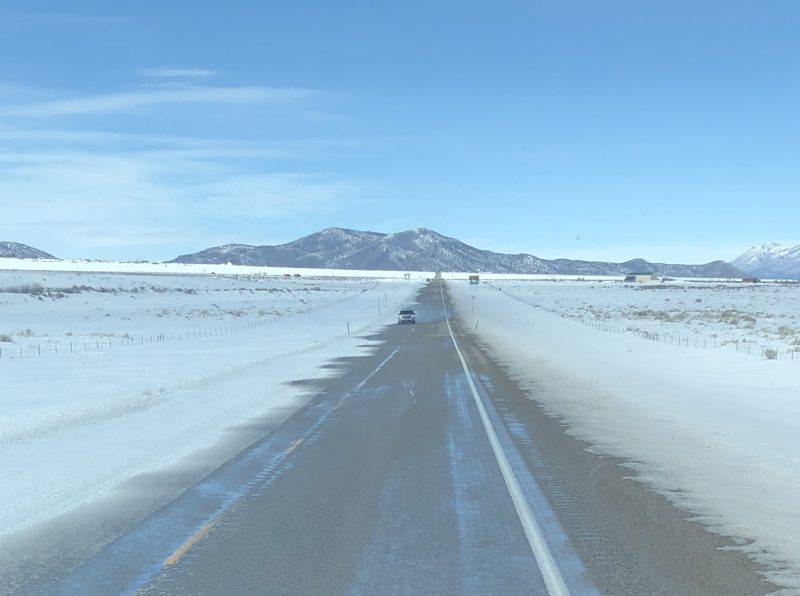 Arrive at Twin Falls 93 RV Park at 611p.  We've had Bailey for over 3 years and this is our longest travel day!
Leave:  7:45am
Stops:  2 to fuel (1st fuel; 242.53 savings 43.30, 2nd 199.81 savings 12.20, love our discount card); 2 back break stops
Arrive:  6:11pm