Wake up, have breakfast and head out.  We are still anxiously hoping the repair shop is open.  We arrive at 930 and YES they are open.
Some of the coach friends that will keep Bailey company.

Waiting for our Uber, I see a huge spider.  Not a good photo cause I was afraid to get too close. When I said to Allan "my shoe could take him", Allan responded with "this type of spider eats through shoes".  He's so supportive!
Get to the airport when it hits me.  I forgot our snacks (cheese, pepperettes, roll ups, etc) in Bailey's fridge.  Gosh darn!  Our flight leaves at 250p.  It is now about 10am.  Columbus is the super small airport.  No bar but you can get limited beer/wine in the cafeteria style eatery.  What the heck are we going to do here for all these hours!  Allan suggests we Uber back to Coachcraft, pick up our goodies then head to a mall to kill a few hours.  And that's what we do.
Our driver recommends Peachtree Mall so that's where we go.  They have one restaurant, @rubytuesday  Allan is happy – they have  @Yuengling_Beer on tap.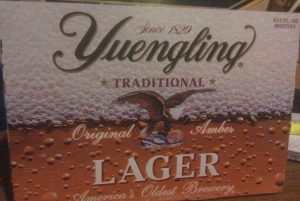 Trivia follows:  The story of Yuengling is the story of the American Spirit. It's a tale of shared dreams, individual tenacity and an unwavering dedication to standards of quality. Like many American stories it starts amid the dreams of countless young immigrants looking for opportunity and emerges from the strength and will of one family determined to build their legacy in a new country. The story of America's Oldest Brewery began when David G. Yuengling arrived from Wuerttemberg Germany to settle in the sleepy, coal-mining town of Pottsville, Pennsylvania. 
Allan's beer is pouring when, whoops the keg is empty.  The waitress give the 1/4 full mug to Allan to drink while they change the keg.  Just like our day is going, there is no replacement keg!  Allan has a glass of wine, we pay, and walk the mall.  We go outside and spot an @Applebees.  They do not disappoint, Allan gets his full mug.  We drink up, time to head back to the airport.  Wish we'd be nicer to our military!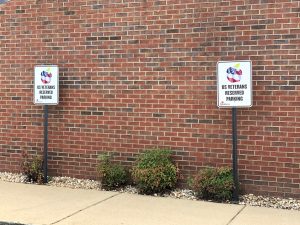 This is in the restroom; my first..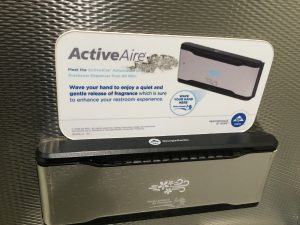 We're flying @Delta flight is delayed 🙁   Take off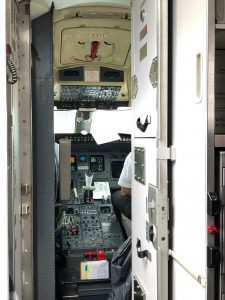 about 1/2 h late but arrive in Toronto about 5 m earlier than the original scheduled arrival time.  How does that work!
We arrive in Toronto about 5 m earlier than the original scheduled arrival time.  How does that work!
Airline Limousine  home, now the long wait until we are reunited with Bailey and another