1.15p: We leave Holiday Park after a long winter.  We are both excited to arrive at our next "park".
1.23p:  Arrive at our first stop the Husky for diesel and def.  I'm following behind,  I love driving Bob, Allan loves driving Bailey.  We love eachother,  lots of 💑💘💖💗♥💏 going around.
First diesel                                  then              DEF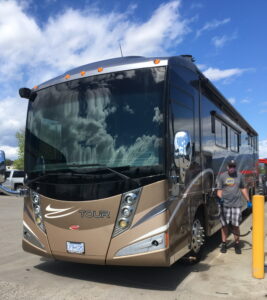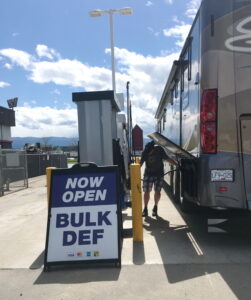 2.03p:  Arrive at our "park"   Enterprise RV  This is where Bailey is getting her annual checkup.   Enterprise is closed on Saturday and Sunday, they do offer one spot with hook ups so we will be here till Bailey is done.  We have a key to the gate, so we can freely come and go.  Security starts rolling around at 930p.
    Allan getting us hooked up…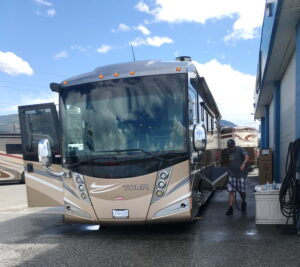 Some of our neighbours.  A Bailey relative – another Tour!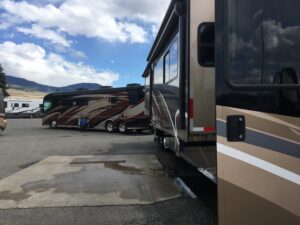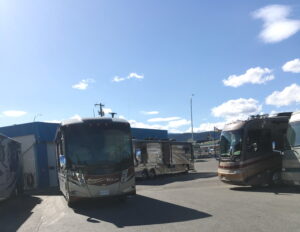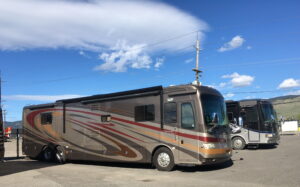 Bob's hiding!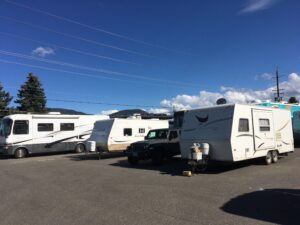 Bailey is proudly front and centre!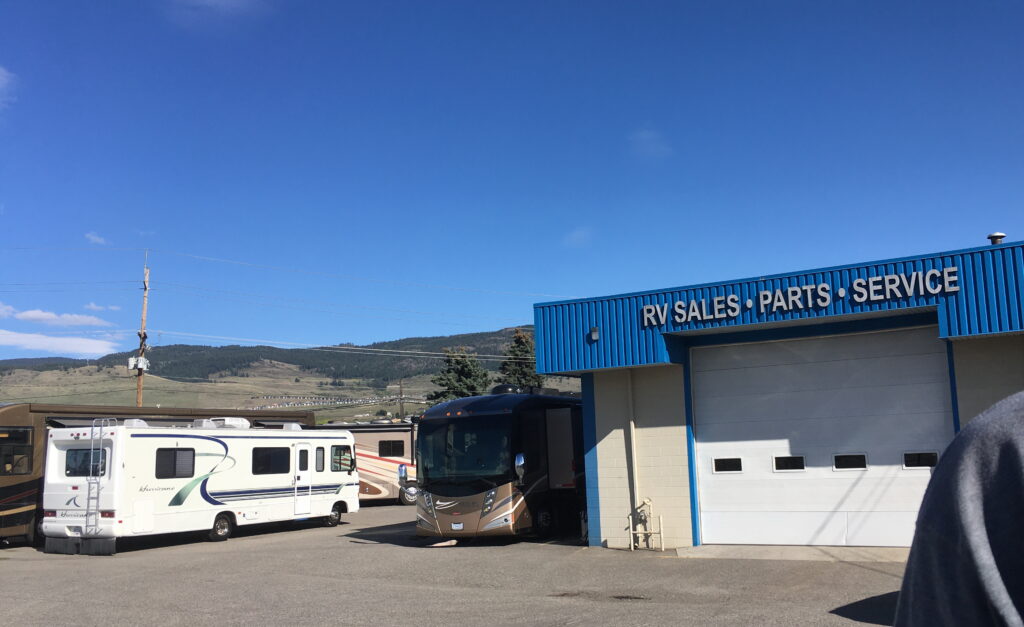 Our view, building on the hill is UBC, Kelowna Campus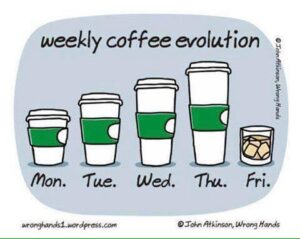 Where ever will we be next???