10/15: Our drive to Kyle & Megan's. This photo is a good recap of the drive, rainy and trafficy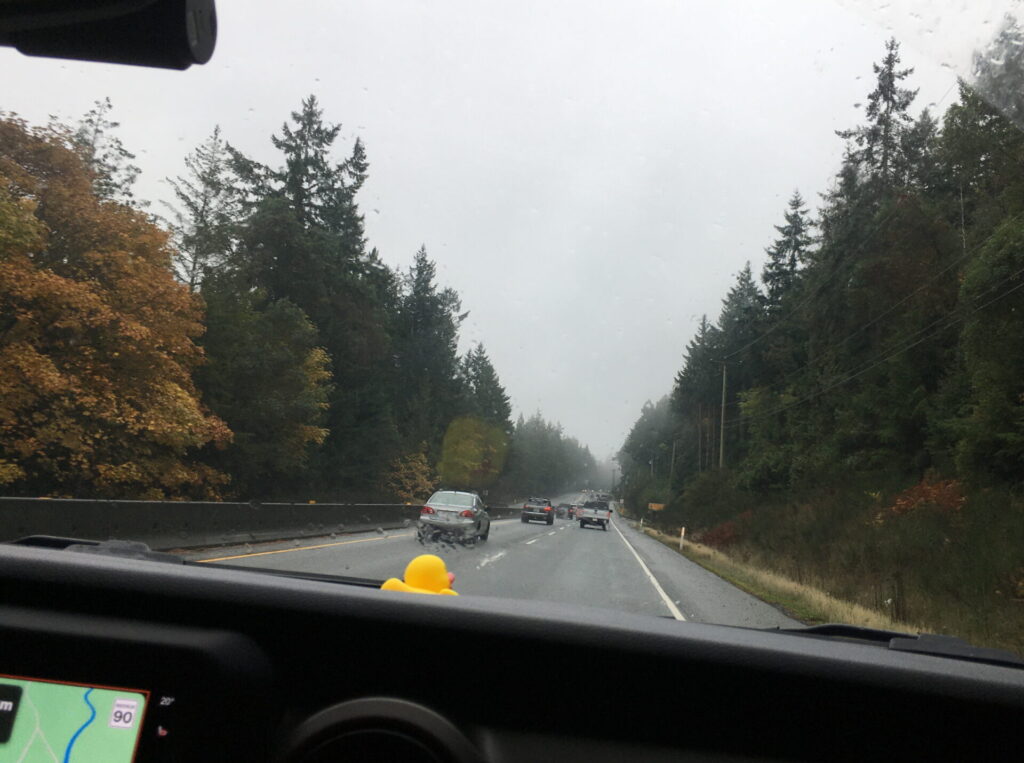 So wonderful to see Kyle again. Wonder what shenanigans they are cooking up.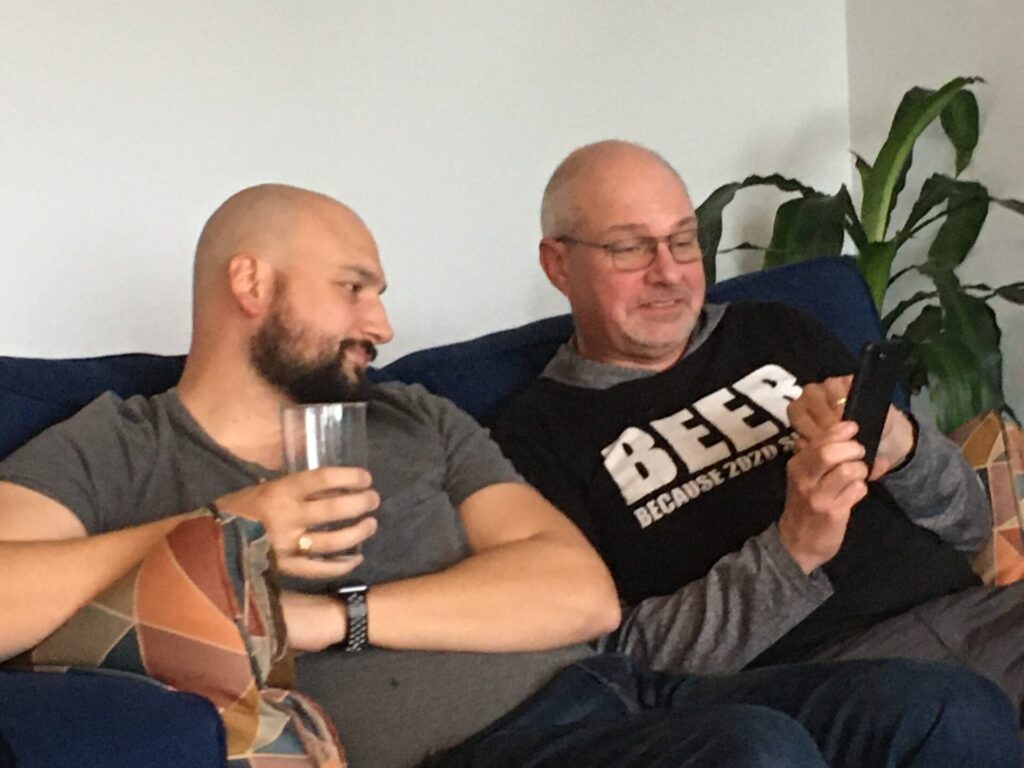 The day view, the night view
The cheers view!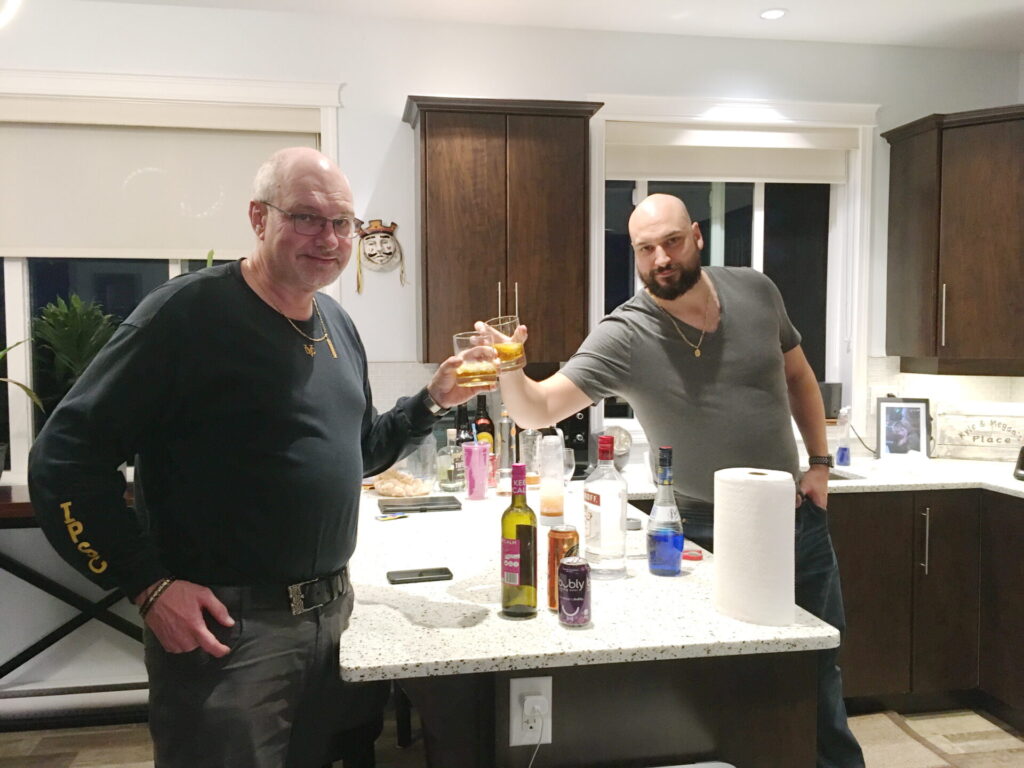 10/16: This is a very hilly area, our walk mostly down brings up to a road, look up – there's their home. 2nd photo with Allan's big zoom. Took us 1/2 hour to get here walk back all uphill. Perhaps we should call for a pick up.
Peeping time!
Out it comes!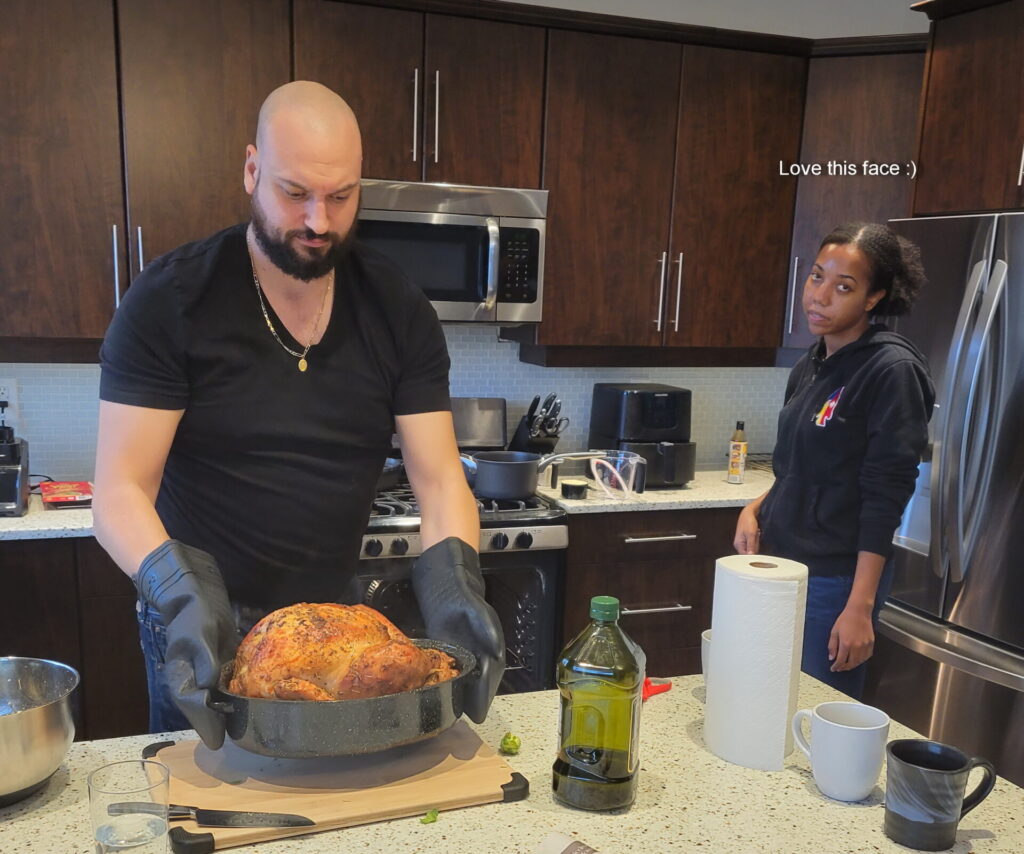 Looks perfect!
The FEAST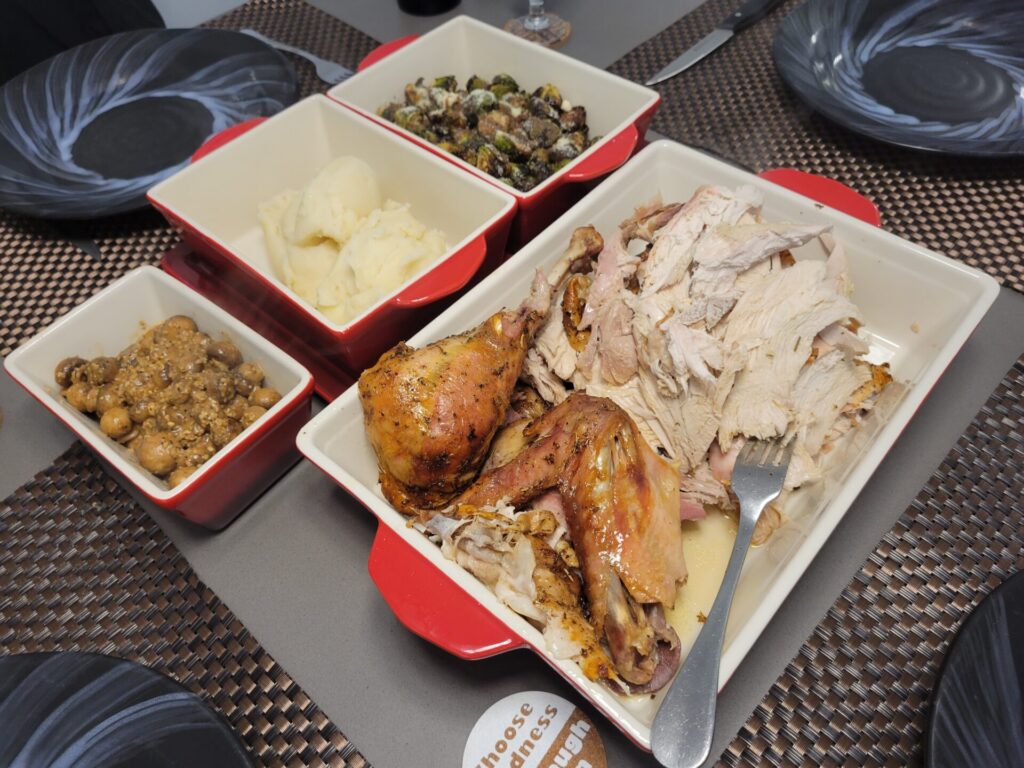 The left overs! Can't wait for turkey sandwiches tomorrow