We toyed with crossing the border at San Luis but were told by several folks it may not be safe as the Cartel reins.   Our google searches confirmed we'll just visit the Arizona side.
The flat, produce filled drive
Funky apartment outside of San Luis

Here we are 🙂  Hopefully we'll find a great Margarita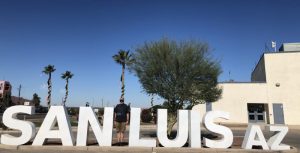 The town centre tree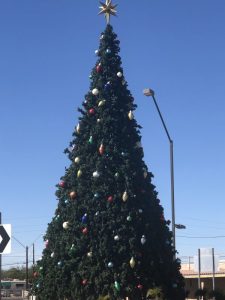 Town is pretty much shut down on Sunday.  Can't get the pronouncement of this street correctly even with our 300+ days of Duolingo Spanish.  Contessa you/ve got this 🙂  Behind the sign is the Mexican border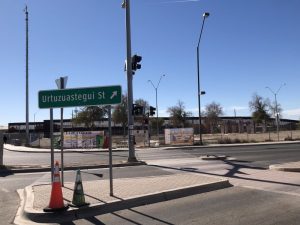 Another view of the crossing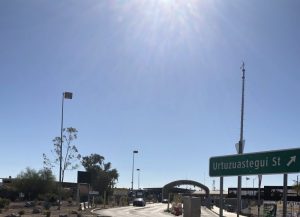 Flowers in November, love it!
Donald's wall!
Close up
In total, Trump's admin  built 52 miles of wall where no barrier previously existed, with some wall segments costing American taxpayers up to $46 million per mile.
Trump buid 458 miles of barrier "border wall security" before Biden was elected
End of wall education!
Hot tub time 🙂  Was a fun day, perhaps next time we will cross?