Feb 26th –  The day doesn't start as we'd like but bad news good news goes like this…
Bad news: While flossing Allan's new crown falls out
Good news:  Allan didn't swallow it 😁
Good news:  We are scheduled at 8am tomorrow at the dentist in Los Algodones for a cleaning before leaving.  As Allan said "the only better day for it to happen would be tomorrow"
Allan being a sport says lets go to the Wetland trail to get our steps.  I am going to miss these views and the birds who hang out here.
Where did the "Rewards" get to?  They're on a Bird!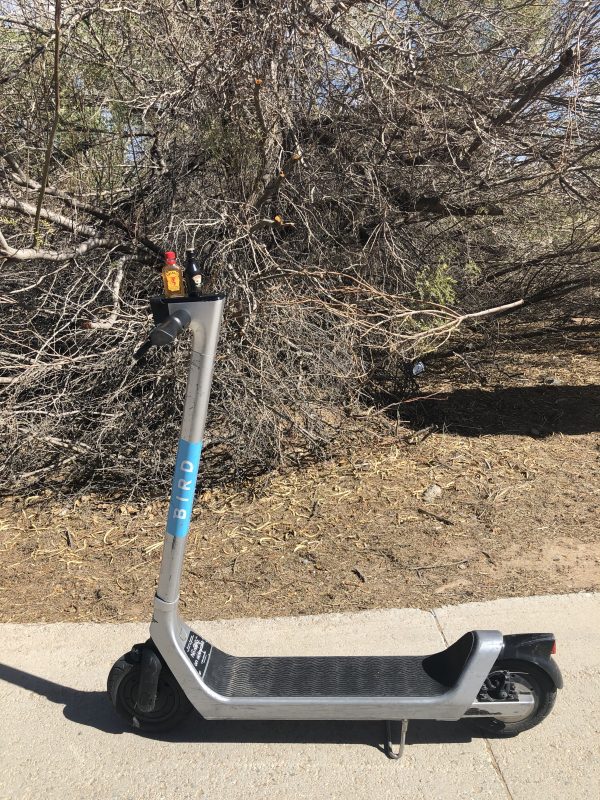 Yum with a little popcorn snack   Yes Allan was super careful to eat on the other side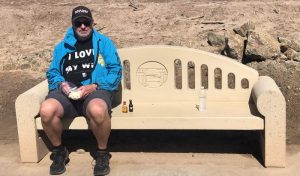 Walking back to Bob through downtown, this bridge has tons of birds perched on it.  Normally there are way more.  Zoom in, the dots are the birds
The "famous" Yuma fountain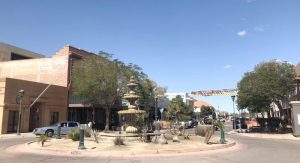 The drive back on 32nd. Avenue This is about the same location and time as during the wind/sand blowing storm on the Feb 23rd.  I won't miss the wind but it seems it's a west thing, at least at home there is no sand to blow around.
A stop at the Arizona Marketplace.   We're happy with our purchase, placemats and coasters
Feb 27th –  Rise and shine to head to the dentist.  Los Algodnes is only a 20m drive from Yuma, we love it there and have been 10 times since being in Yuma.  Well Allan's been 10, 8 for me.  His extras were his crown prep/installation days.
By 9am we have pearly whites and crown reintalled!
Off for the best burrito/taco we've had.  It figures we find the best place on our last visit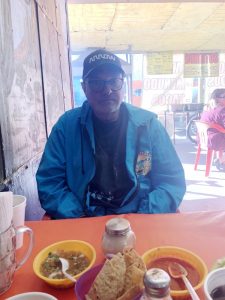 Yuma is an exit on the highway back from Mexico so we stop at the Wetlands again.  We park downtown then walk.  Look!   A train that is packed full of military vehicles, it was a strange sight
It's that time!  "Rewards"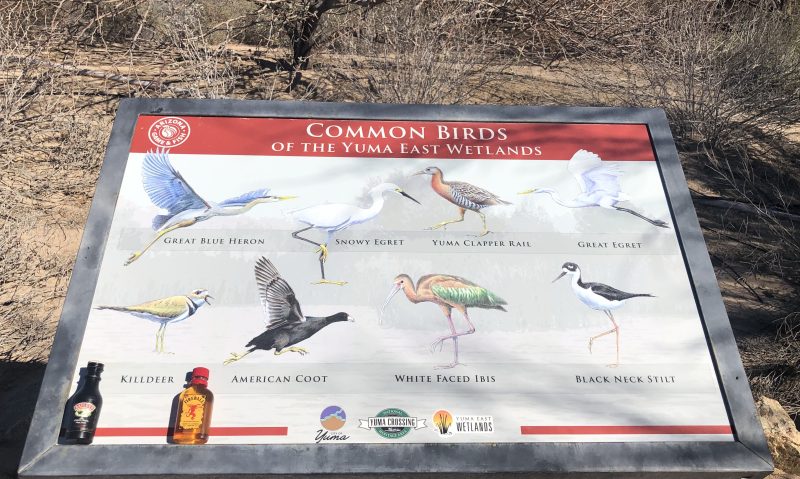 It appears they are installing a beam roof at the Pint House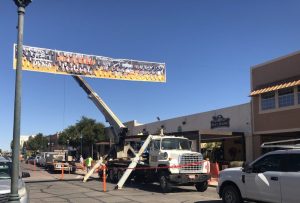 Home we go. Tonight is our Renaissance Royal Dinner Theatre night, should be fun.
Pre-dinner entertainment, merriment abounded.  The dude on the left was the hilarious host.  Ed, in blue sat at our table
1st course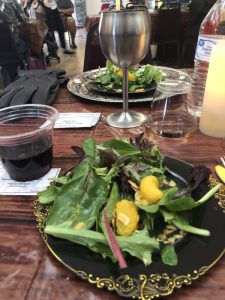 Entertainment during 1st course
2nd course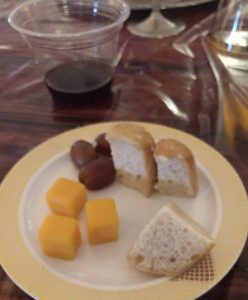 Entertainment during 2nd course, "Trish the Dish"
3rd course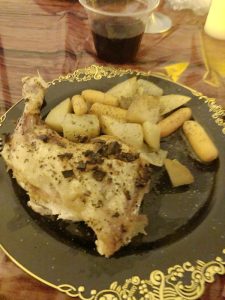 Entertainment during 3rd course, our least favourite.  A ventriloquist who's face was covered, parts of his act were humorous but many were not impressed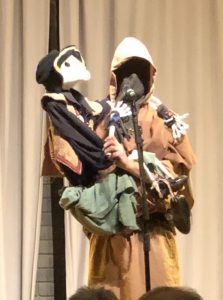 4th Course – Bread Pudding no photos nor of the entertainment
It was a terrific night filled with tons of laughs, now off to the hot tub we go!