Wake up to a frosty windshield, but we were toasty.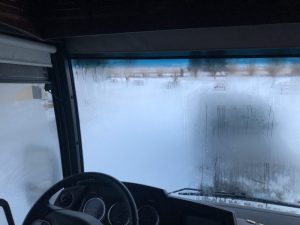 You'd think the park would make some effort in plowing, but no
Are we brave enough to hook Bob up in the park?  Yes we are!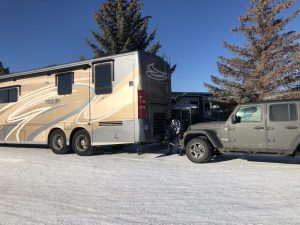 This is the main in/out road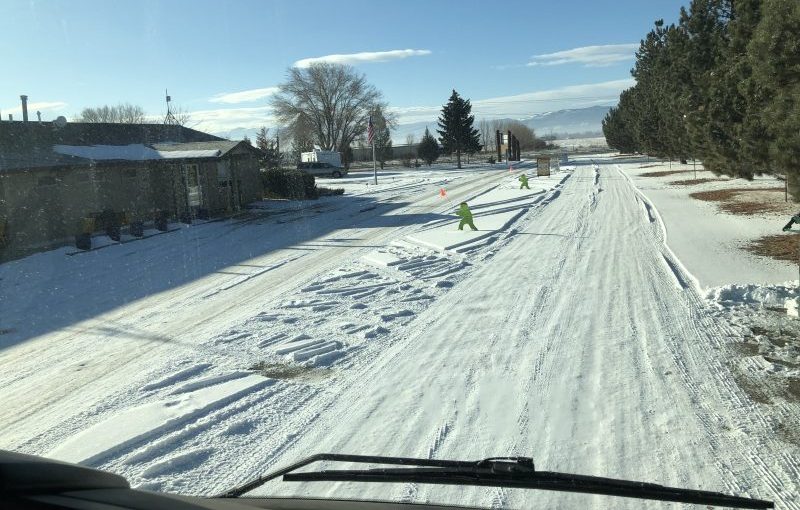 Happy to be on dry pavement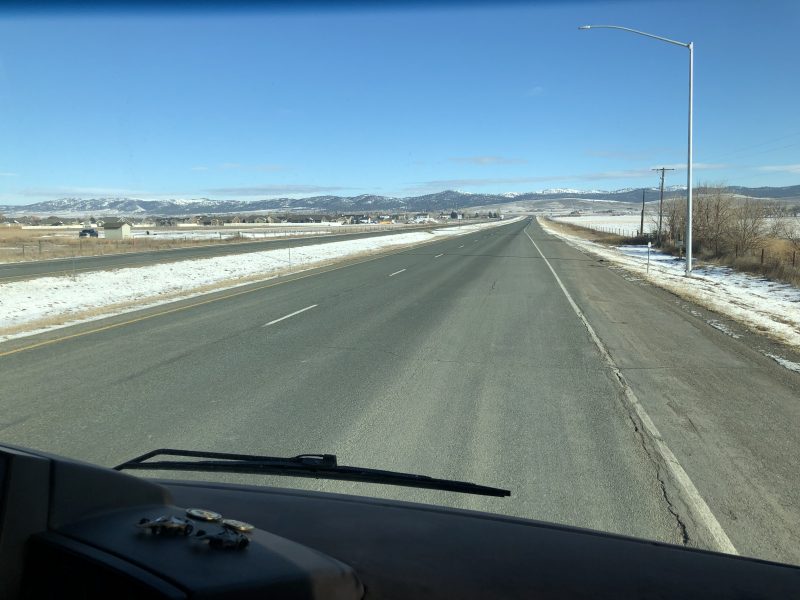 There are many oversize marked vehicles, this was one of the most oversized we've seen
Scenic country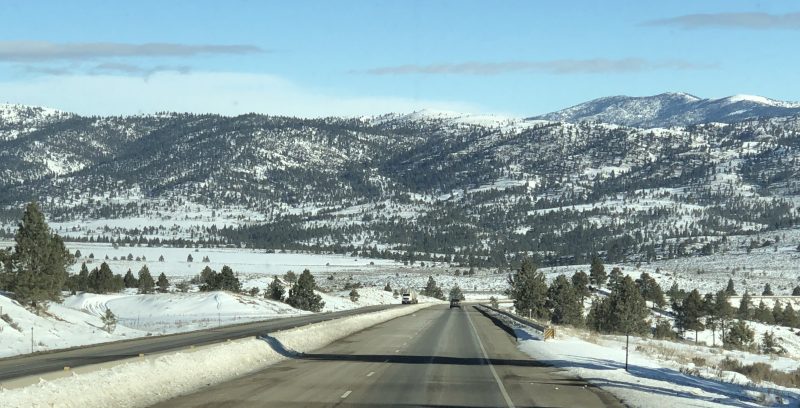 Useless fact:  Our TPM (tire pressure monitor) tells us it's 46F on the sun side of Bailey 39F on the non-sun side
From mountainous to flatness 

Our second back break stop in a rest area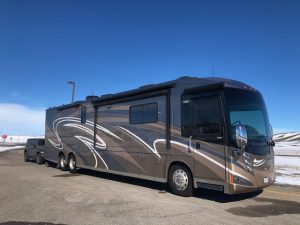 The road leaving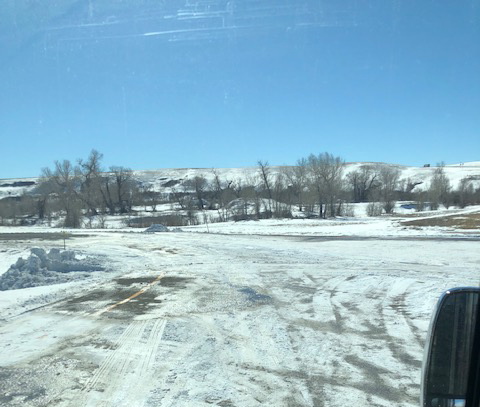 Fast Forward:  Happy to report this tiny yucky section was the only one we encountered on our trip
Coutts here we are!!
Oh PooP!!  We were scheduled, in our mind, to cross back on the 20th.  A weather check looked like we'd better move that up.  Result is about 12 left over eggs.  This morning I scrambling eggs and packaged in serving size.   Why ?? Cause when we crossed to the States they seized our Costco unopened flat of eggs and bag of frozen chicken breasts same rule applies to crossing back to Canada.   Why Oh PooP??  Cause the Border Guard never asked anything about any food.  All he asked about was liquor, cannabis & firearms.  We declared our hooch and paid the duty.  Entire crossing & payment was just under an hour.  The line wasn't that long, the over 40 minutes waiting surprised us.
First stop PetroCan that was more like a lake!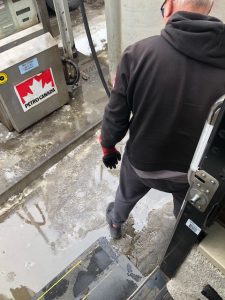 Then on to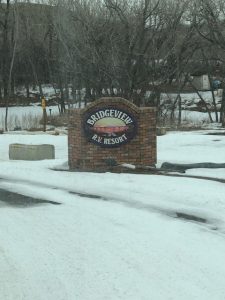 Our street is in the Arizona area 🙂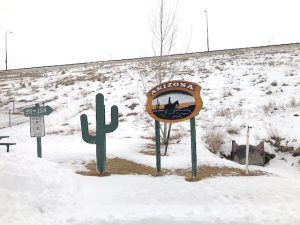 Wish the weather was similar