Saga:  The "we're so happy we have stable internet" phase didn't last long.   Back to sporadic internet.  A Telus service call sends Luke to the rescue and we're now good.
We are still in the find it, buy it, build it
June 14th:  Our lawn mower arrived yesterday, Allan charged the batteries and is now tackling the overgrown lawn time.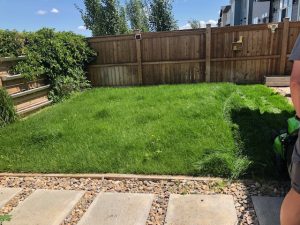 It takes a few passes but the lawn is now looking good.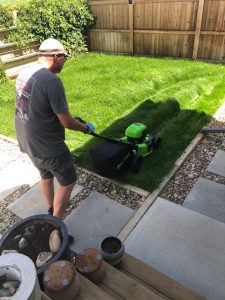 We have done several trips to the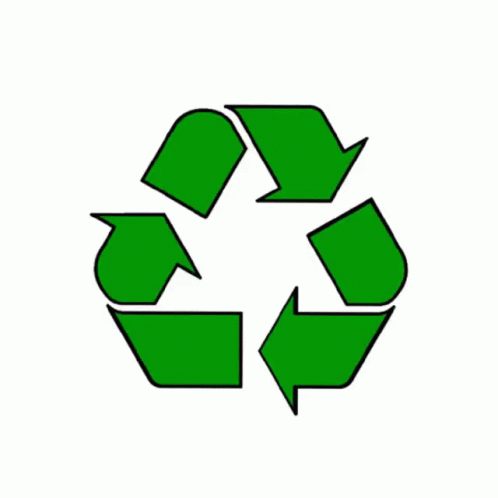 depot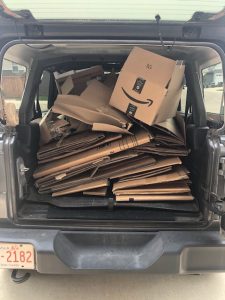 June 16th:  Our bed arrived yesterday, today is our first night in our new home.  Guess we were both over excited because we awoke super early to see the sunrise and have our first 🔥 Didn't know the sprinkler would be joining us 💦💦
Our first breakfast
Backyard visitor, oh 🦌             Taking the big leap
Another nice sunrise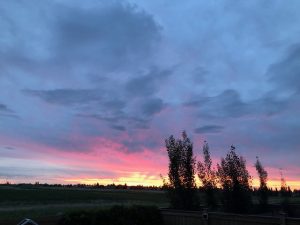 Off to the dump we go.  We have tons of styrofoam that has to go.
Next purchase!  Pit Boss Wood Pellet Grill.  We like charcoal a bit better but the embers go where they choose, Allan is worried about burning down the deck.  This is one heavy grill weighing in at 167 lbs / 76 kg.  Somehow we wrestle it to the backyard and put it together.
First meal on the "Boss", yummy delicious 🙂
Our life at home and Bailey as a travel get-away started officially on June 22.  Our stint at Elba's RV Park is done.
Bailey now needs her "out of province" inspection to become an Albertan like the rest of us.  We dropped her at Diesel Tech.  Hoping they don't find anything expensively wrong with her.                                                                                                                                                     🤞