April 18 – IndyCar = why Bailey came into our lives!!   1st race of the season.  Barber Motorsports Park
As much as we love the series, we dislike their starts.  Nascar has it over IndyCar for good starts.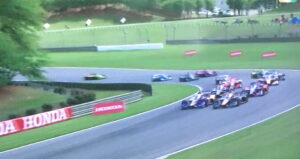 Disaster on the first lap, turn 5 – Josef Newgarden (my driver) touched the dirt and spun.  Chaos ensued!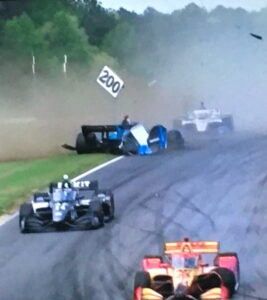 Here's Josef.  "Hey Josef, you are not helping me win this year's dinner!"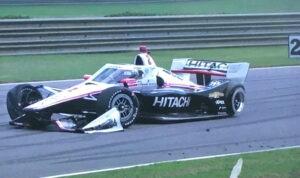 Allan's driver is Colton Herta a 21 year old sensation.
Spoiler alert!!  Colton wins in St.  Pete's, next week's race.
It was a good race, would have been better if Josef finished.   The winner, Alex Palou, a newcomer did a remarkable job.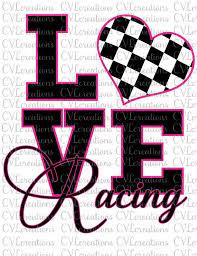 Wish we were there!!!