Today we head to Victoria to see Kyle & Megan, yahoo!!!  Kyle returned from his deployment last month – we wanted to give Kyle & Megan time on their own,  7 months is a long time to be gone.
It is a nice day for a drive, clear skies and the white stuff is snow!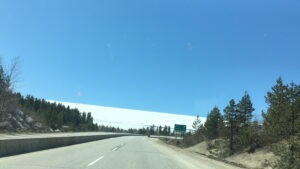 We fuel up in Hope, this is the most we've ever paid for fuel.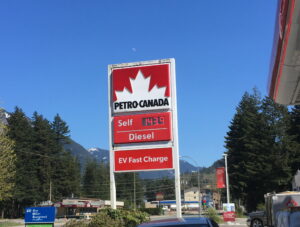 Our GPS, "Maps", not for the first time was directing us to – who knows where?  47k up the highway.  I consult "Google Maps" who is determined we exit.  I followed the route and it does end up at the Ferry.
Oh look, Langley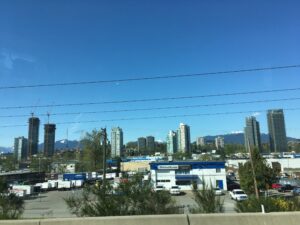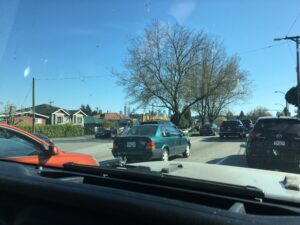 Look traffic!
This must be a good sign, we are being sent on Knight St. 
  Will we make the 5pm sailing ???
          Not loving these prices…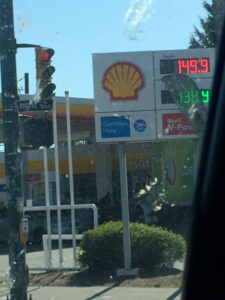 Nor this traffic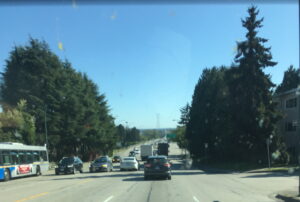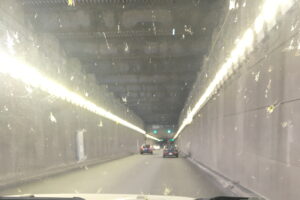 Oh good a tunnel.  Allan loves these!                                     Bugs on the windshield! 
Made it!!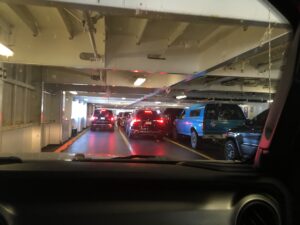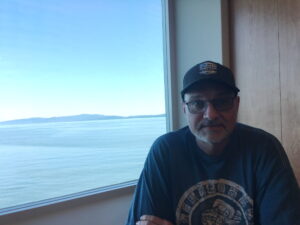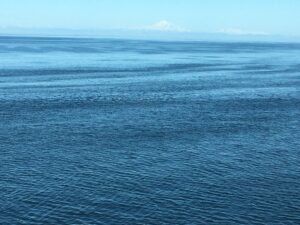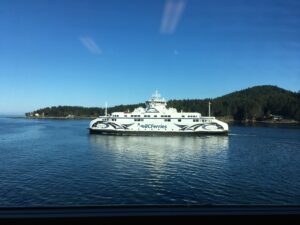 We make it to Kyle & Megan's about 730p.  I can't describe how wonderful it was being there.
Kyle showered us with presents he brought from the Ukraine.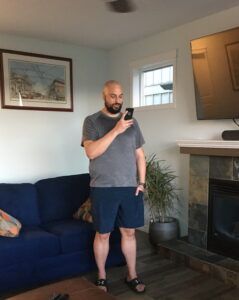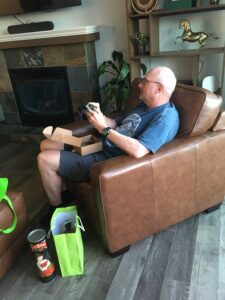 Delicious chocolates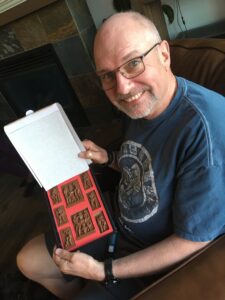 Some more traditional 🙂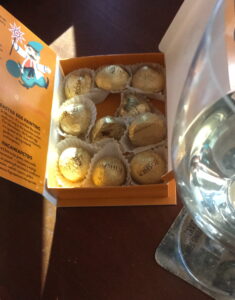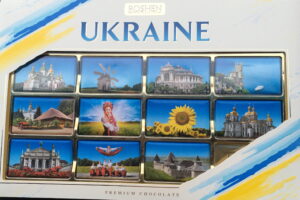 And the hooch!!  The Cherry is enjoyed warm, tastes just like cherry pie!
Most special is my beautiful bracelet and Allan's belt.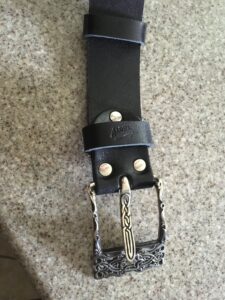 Megan, Molly and Melonie!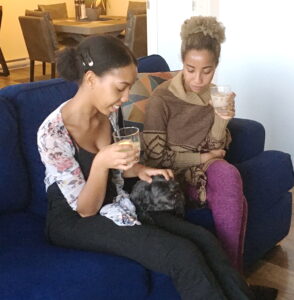 Melonie introduced me to this delightful drink.  I was surprised I like it as I'm not a ginger fan.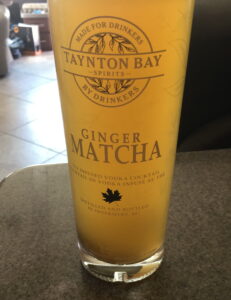 Hot tub time!!
April 21st
The view from the deck.  The snow capped mountains look painted.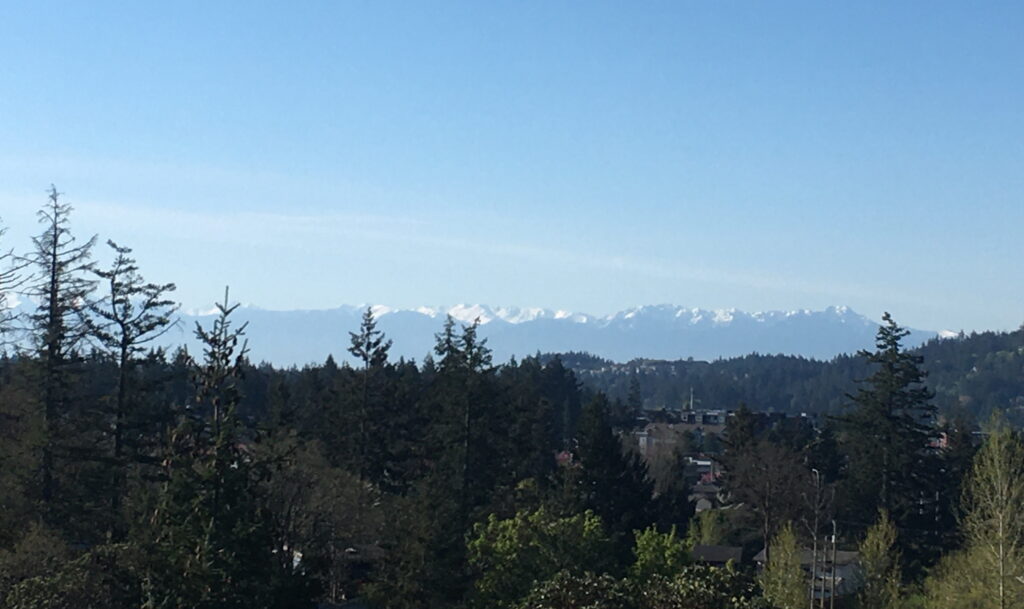 A lizzard enjoying the sun 
Time to build the firepit table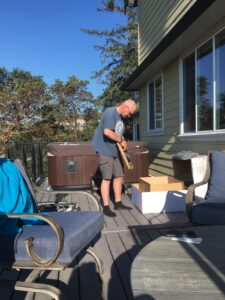 RTFM!!  (read the fu%$ing manual)           
They did it!!!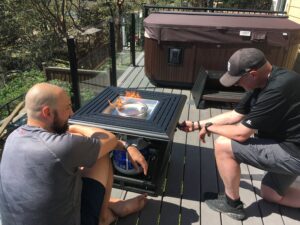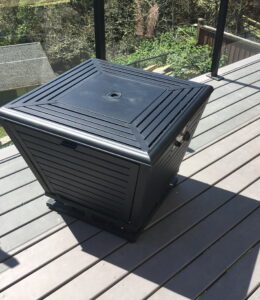 Sweet Molly! 
View from the hot tub to the firepit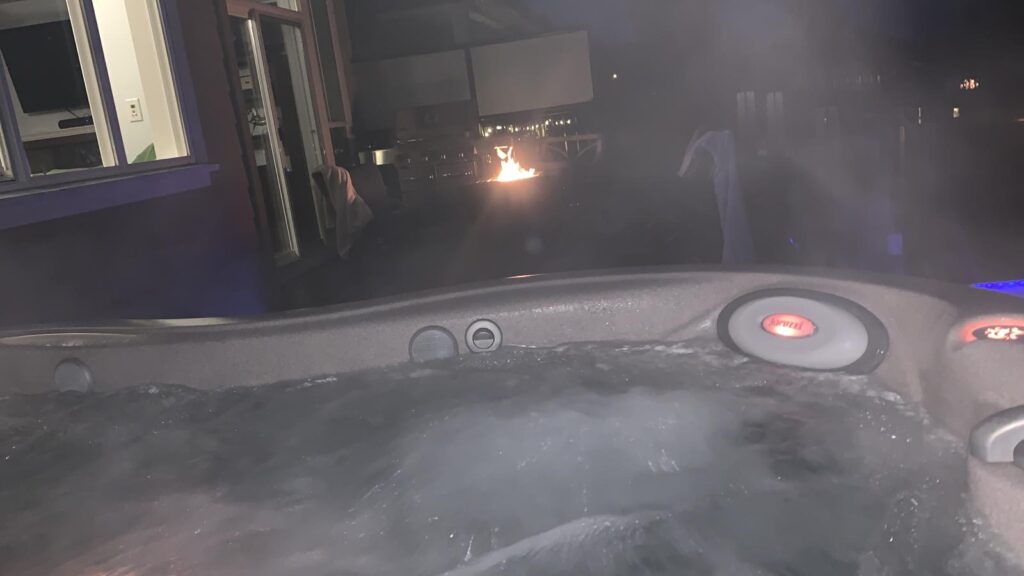 April 22nd – back to Kelowna we go…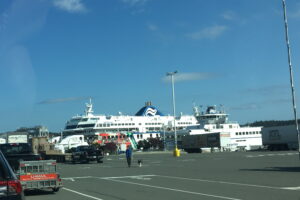 We pass this fire.  Fire trucks are there, as we drive on 4 ambulances are speeding to the scene.