Today's drive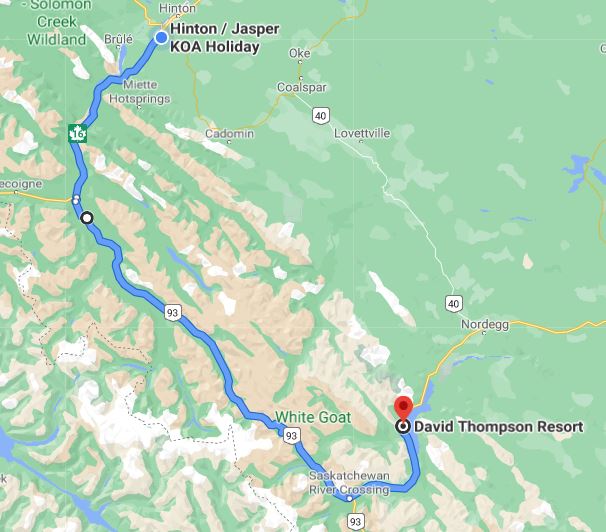 We leave at 1040. 73,370k.  Please bridge, hold us one more time 😊, we're good, stop for fuel, on the road at 11.  Google tells us this is a 3h05m drive through the Rockies on the Icefield Highway. 
We admire the many bicyclers that brave the Rockies.  That is one t-shirt I will never get.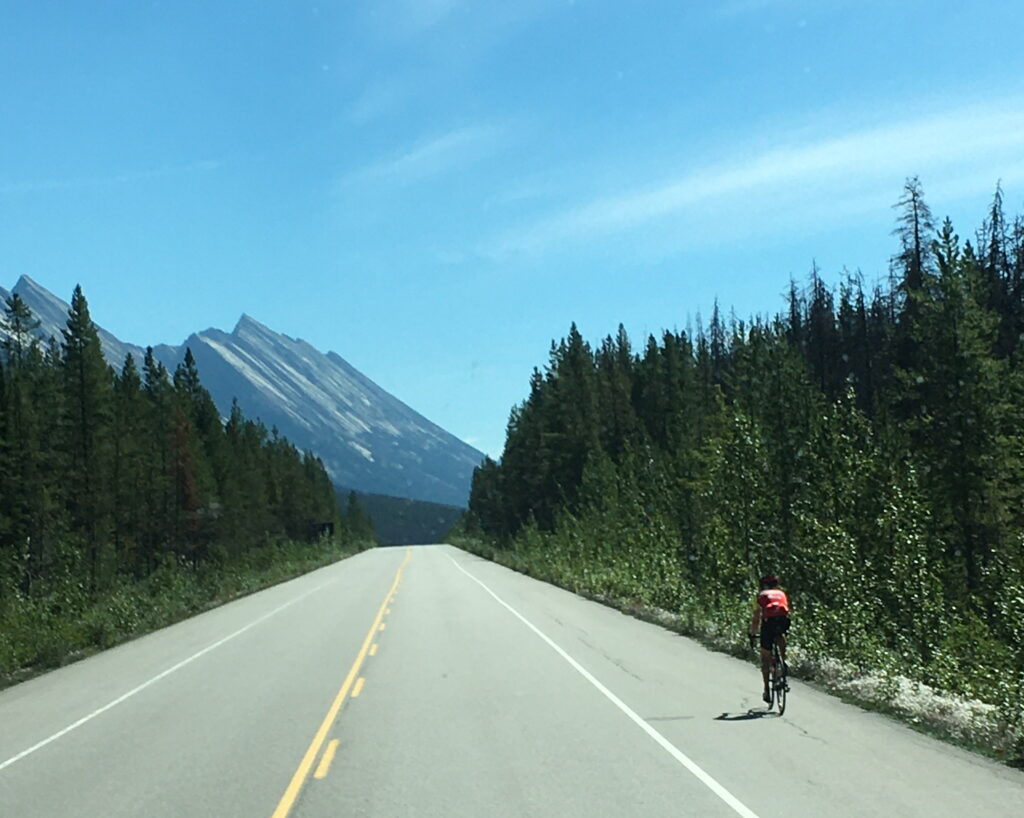 There are many school buses with rafts for white water rafting.  Another t-shirt I'll never get.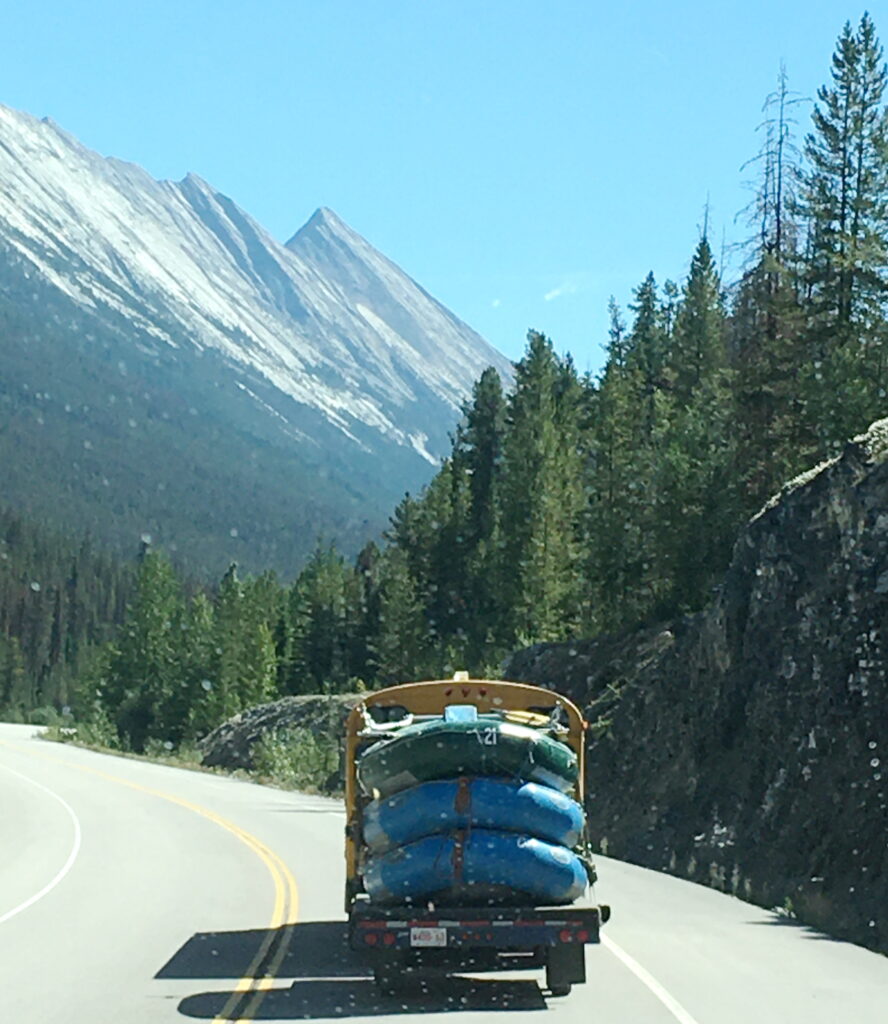 This orange hose runs for hundreds of kilometers along the highway, wonder what it contains.  I'm going to ask Debbie, think she will know.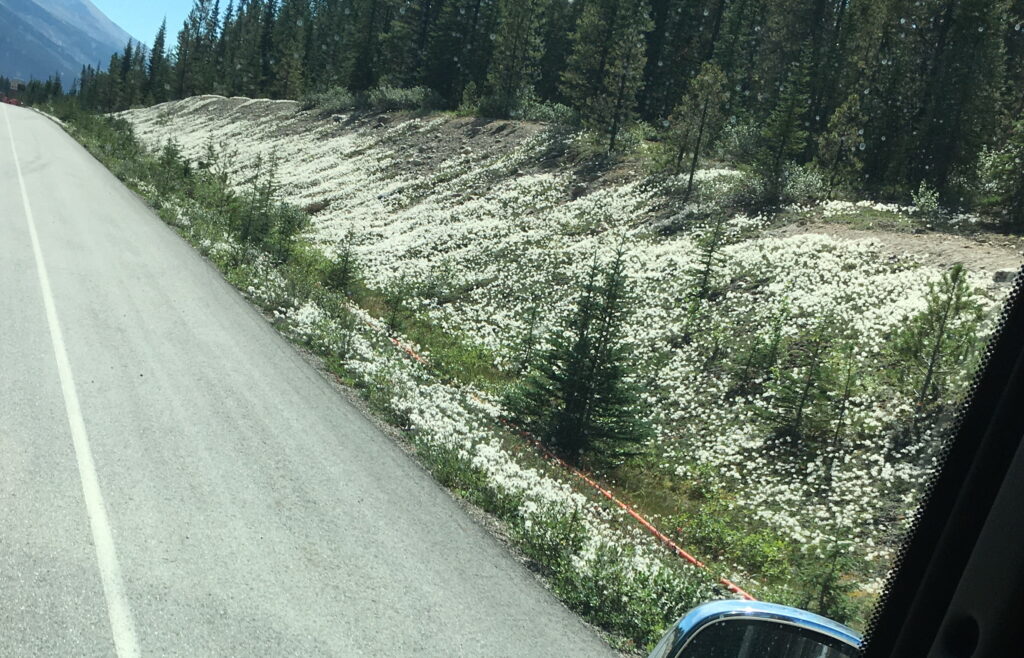 Single lane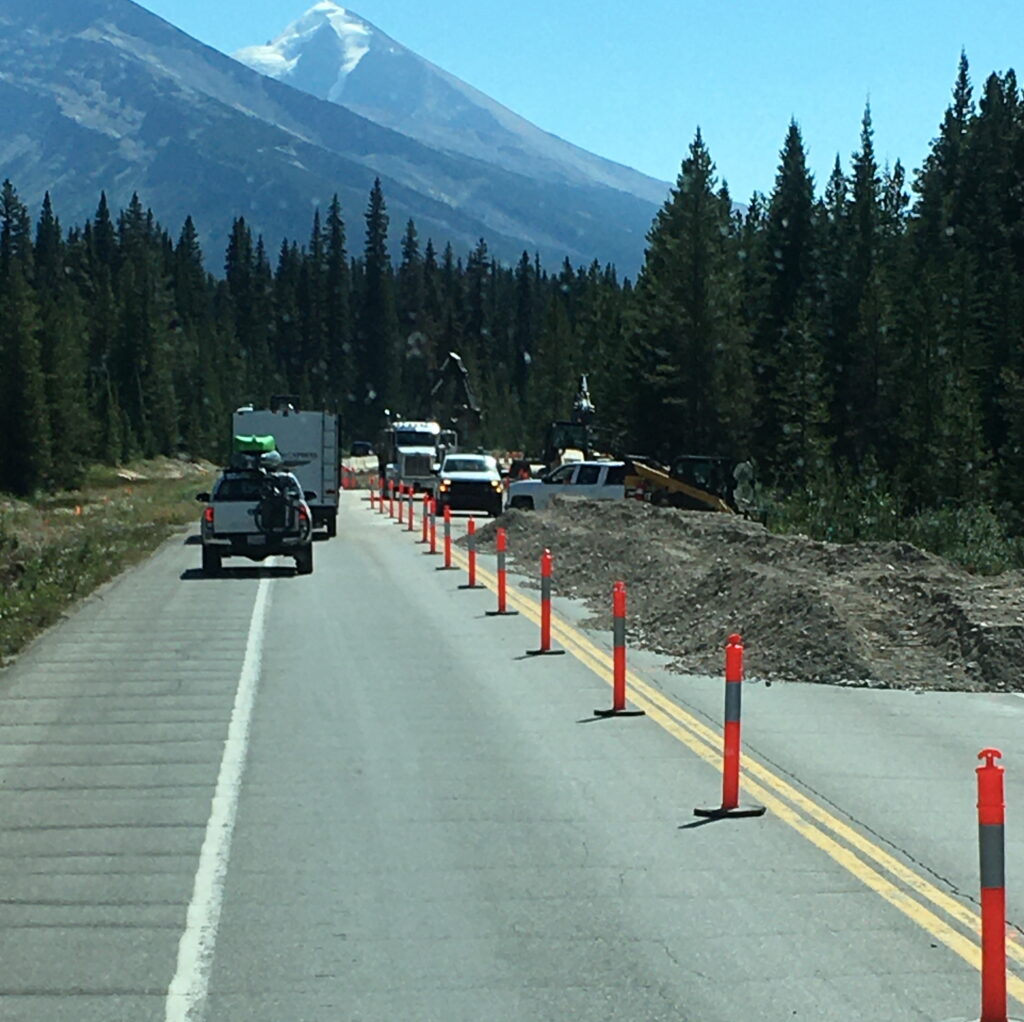 Then clear sailing past the ice glaciers
Another single lane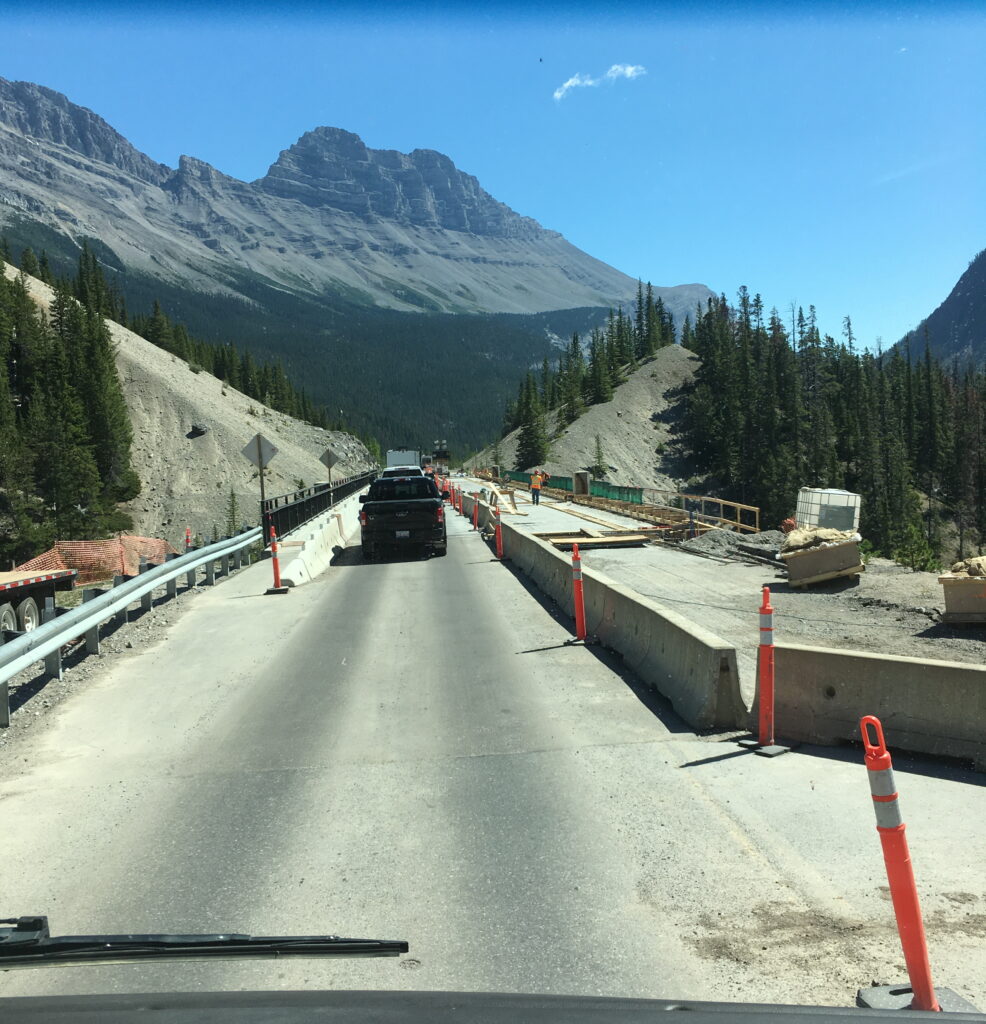 We make the left turn at the Saskatchewan Crossing; Bailey's GPS says another 15m and we'll be there.  We always verify with Google Maps but there is zero cell service from Athabasca Falls to Lake Louise.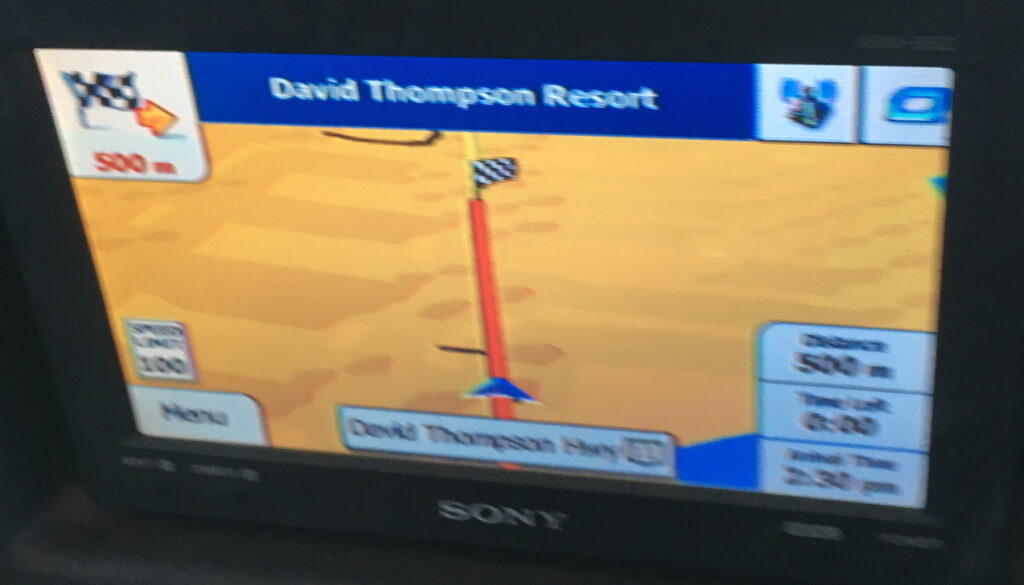 500 meters to go, not looking like it.  No buildings
A beautiful view, no resort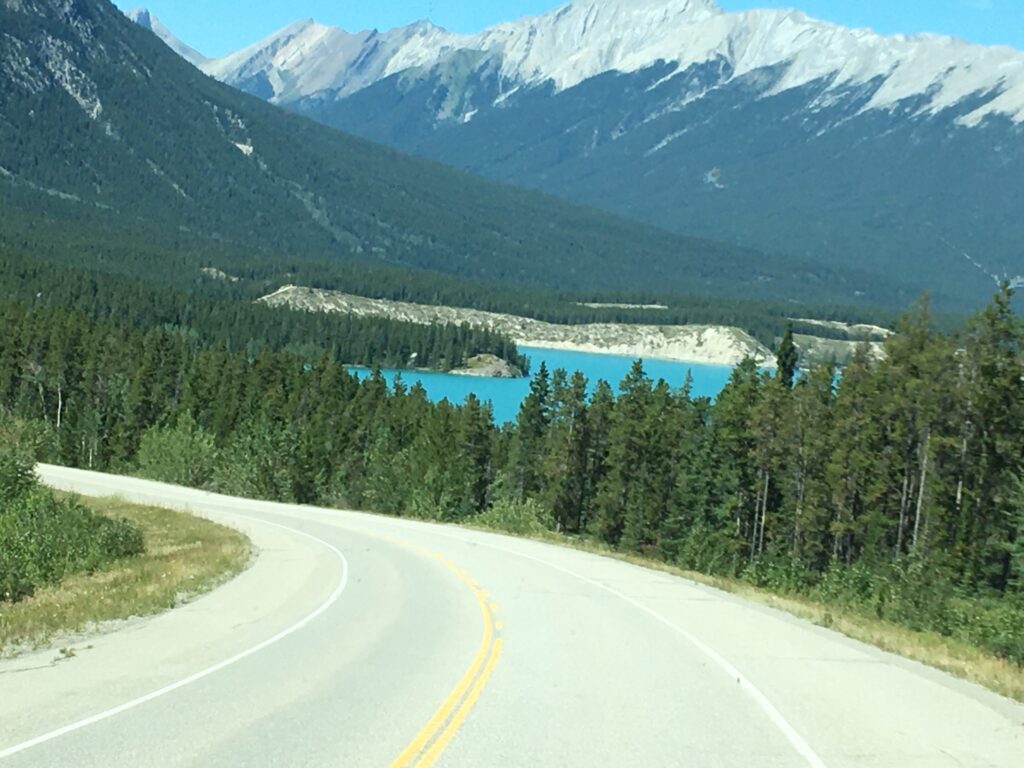 Halleluiah!  About another 20m down the road we arrived at 242, took a little longer than 3h. Happy to be here 🙂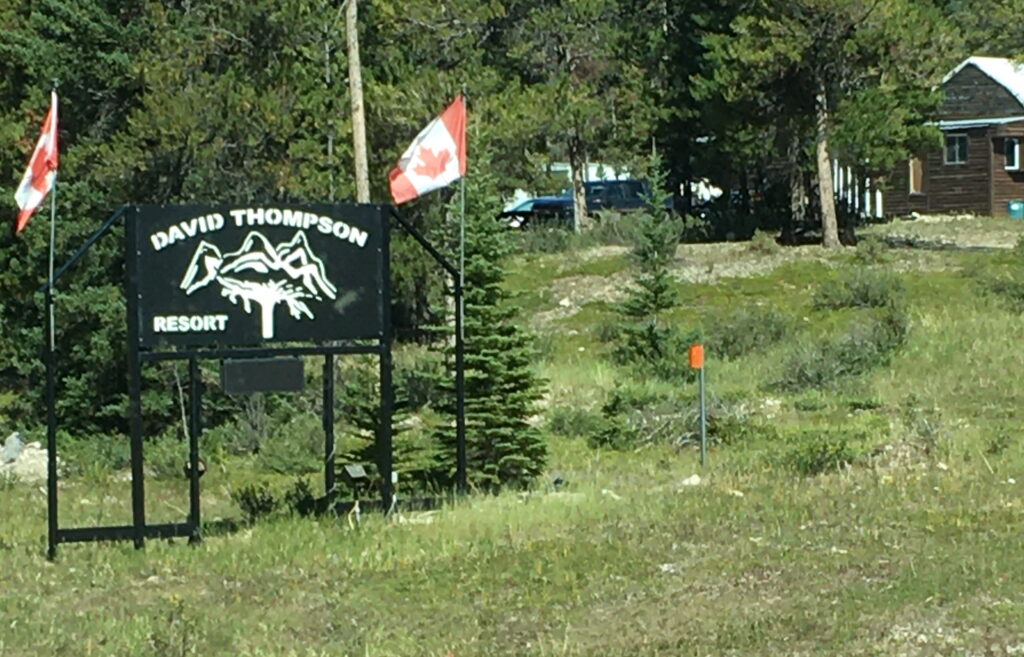 A little tight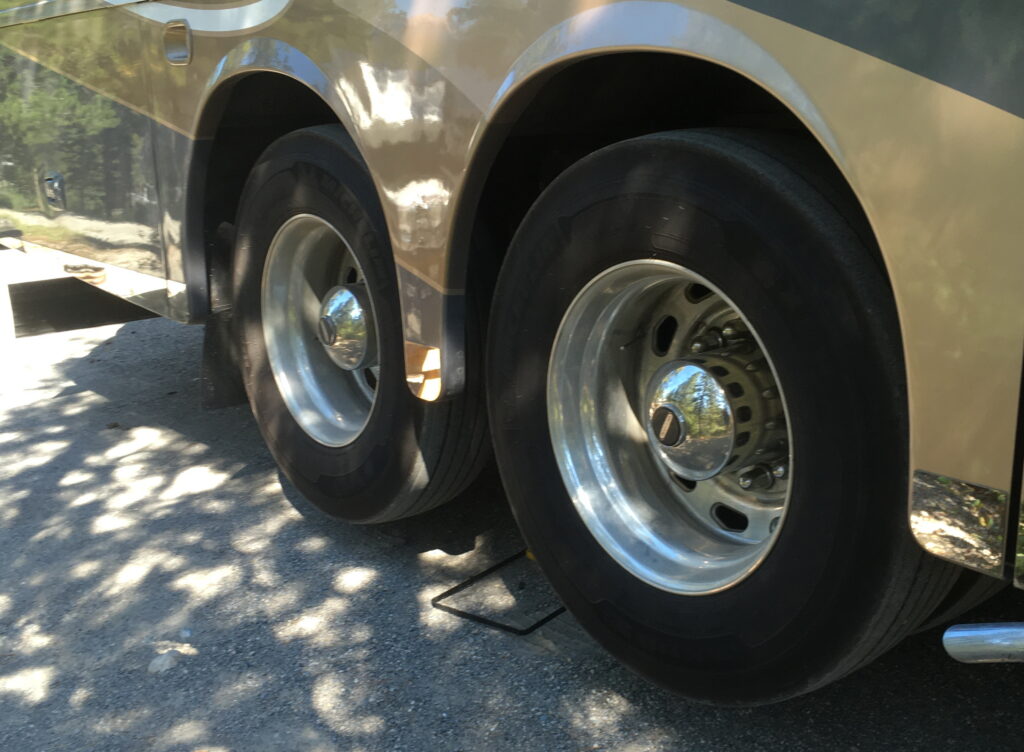 Levelling is a challenge; it is hard to tell from the photo but both tires are off the ground. We haven't had that happen before. Allan moves Bailey back a bit and tries again. It is 37degC; Allan is very hot!
This levelling job will have to do.
Bailey is hiding 🙂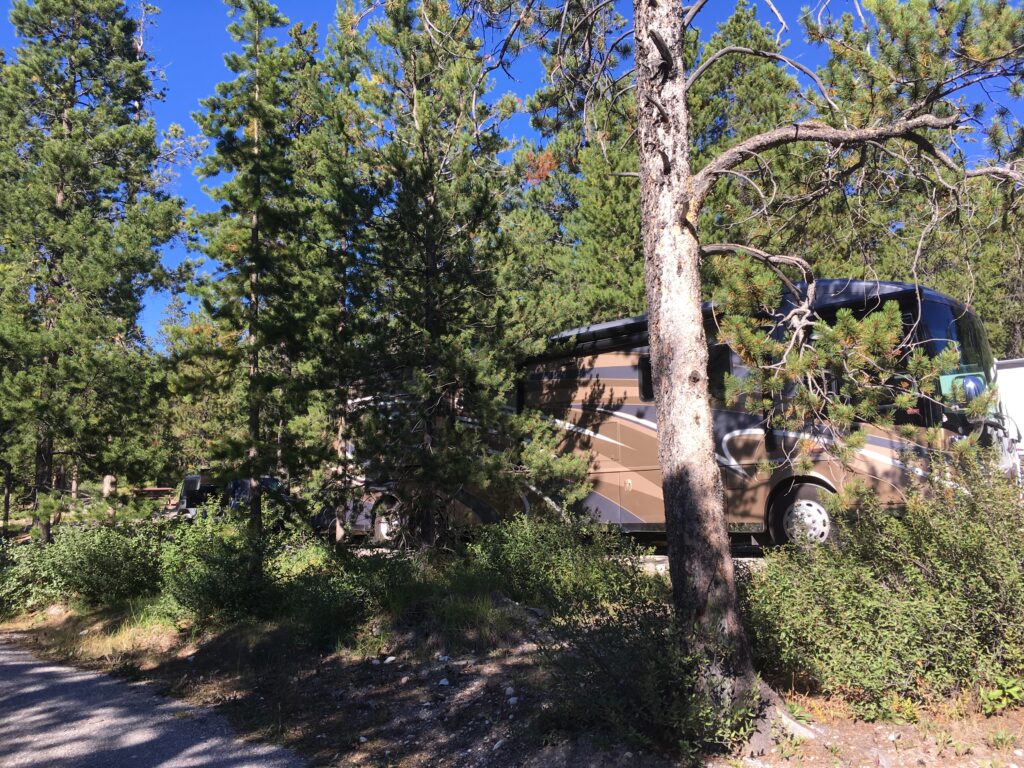 Someone left us a little gift.  It makes us 😊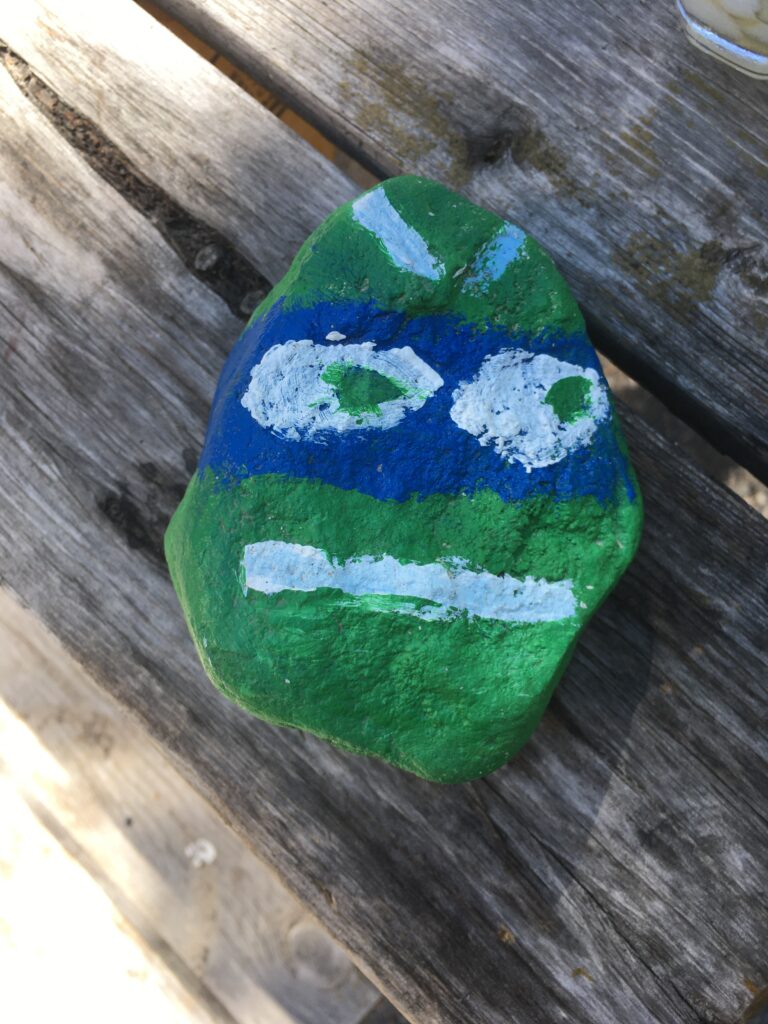 Dinner time 😋
We are in our glory!  🔥 time!! The KOA in Hinton had a fire ban, we assumed this one would too!
4 for me!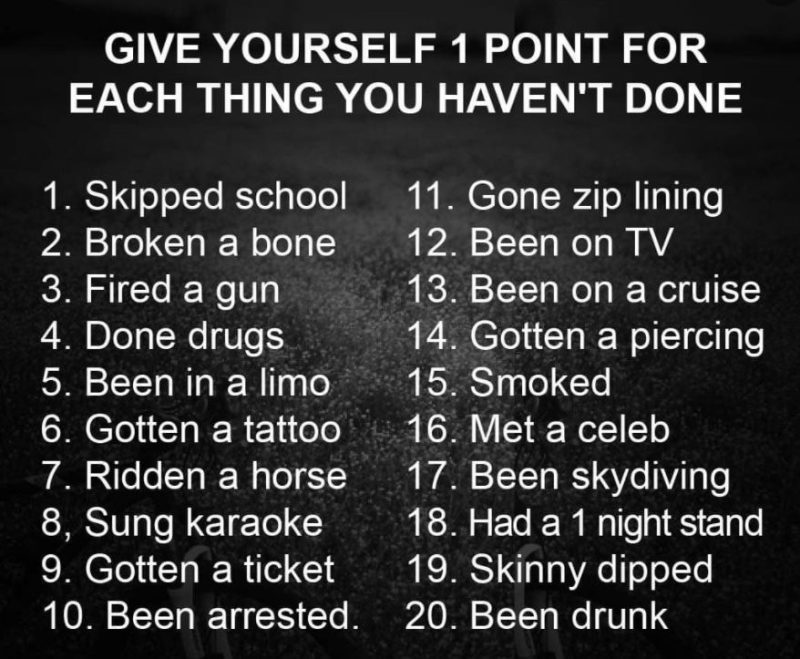 That's all for today folks!!