Smoke comes rapidly. What a difference a day makes! 
Our hikes today will be the View Point trail & Lake Trail, Lake Abraham. We've been, pretty much off the grid since we arrived in Clive Lake.  There is no internet or cell service throughout the park, only limited access if you are right by the office.  Before setting out, we go to the office to check if anything important is happening. 
Oh no, Allan is notified our website is down.  We rush back to Bailey to pick up Allan's computer – no way is there enough strength.  We'll drive to Nordegg, 87k away, surely that town (population between 60 & 200) will have access. 
Allan checks with the office, great news 12k up the road there is a large pullout with coverage. 
Allan gets successfully connected and has the issue repaired within a few minutes.  We discuss driving on to Nordegg but with the smoke we wouldn't see much. 
Back at the park, Bailey is still hiding. There are more tents here than we have scene in any park.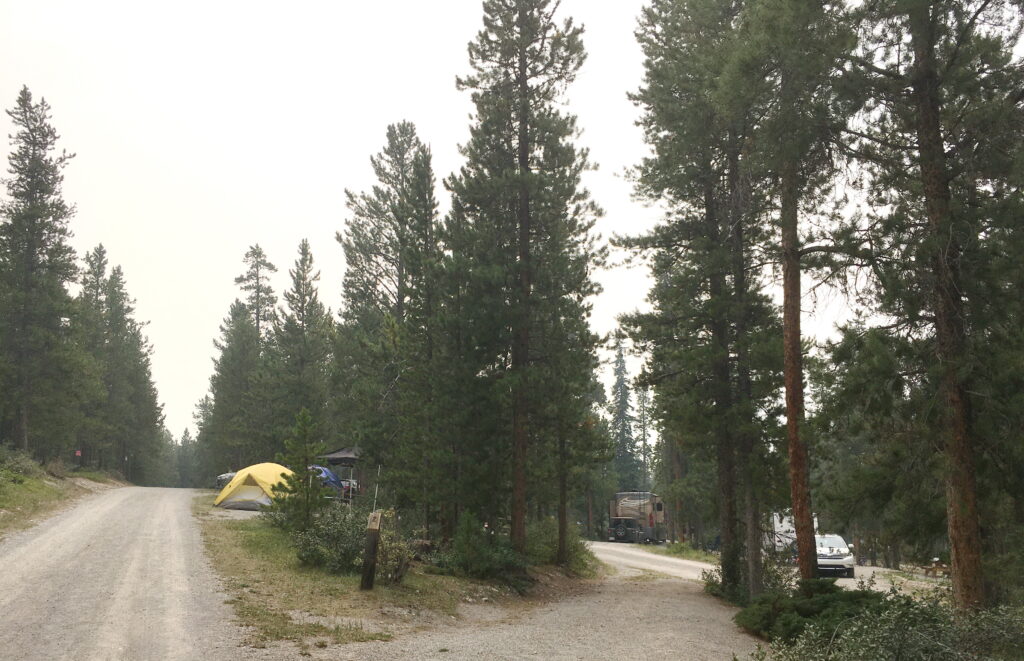 Trails, here we are
The trail is a gradual down with many stones. We hear bears, or do we?? Have whistles!
We had to do a huge up, so big I was freaked enough to not remember to take a photo.
We made it and looped back …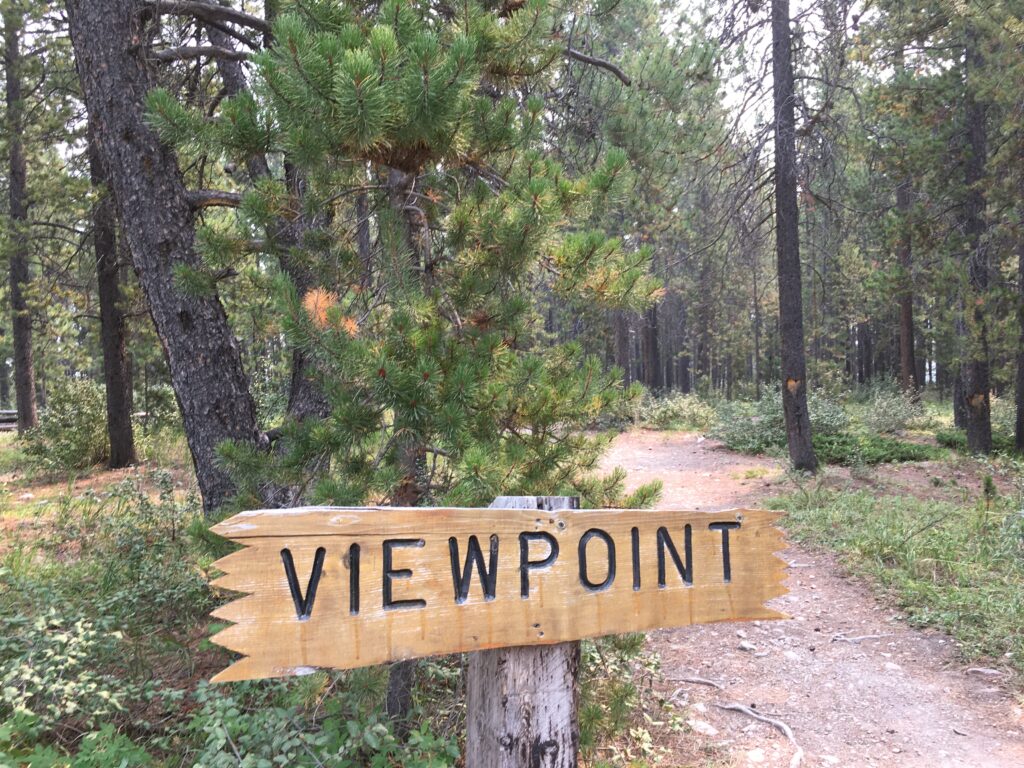 Turns out it is a loop, we come out here.
Fire time! Allan loves his fire gloves. Thanks Kyle & Megan!!
What is this??