We totally enjoyed Yuma.  Although we froze a bit, we persevered and wore shorts everyday!  Only one night event on Feb 17th did we give in and wear long pants.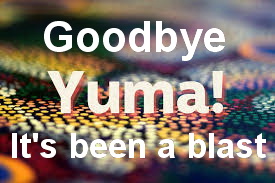 Our highlights, (of course hot tubbing almost every night was pretty hot too!)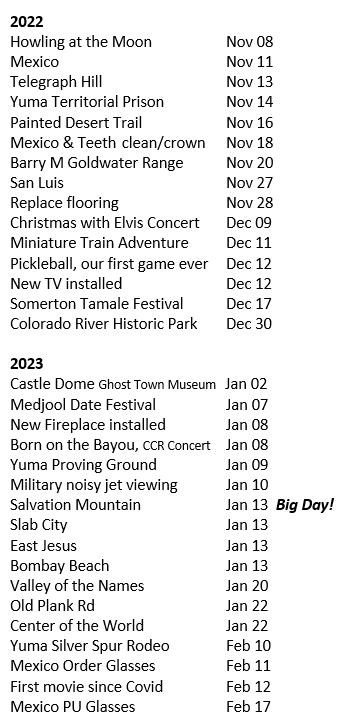 You may recall we got a "newcomer's" special at $400/month including electricity.  We took a photo of the electric meter when we arrived and another today.  Our electric charge…tada $609 more saved.  Don't imagine we'll get a deal like this again, they did offer $450/month electric included but us free spirits can't commit that much in advance!
It's time to start our trek North.   Onwards we go….