We're starting the day in the hot tub.  Pour our coffee but we'll want a second cup.  They have a glass carafe, don't want to bring that out so… "MacGyver" it and use            their martini shaker 🙂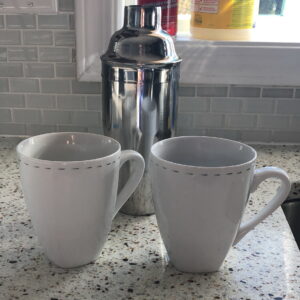 Side note:  Better in theory than practice!  Burnt my fingers doing the pour.  Worth the burn for the hot tub burn!
It's not Megan's birthday till Sunday but we have to head back tomorrow so we're celebrating today.
Gift = Skylight Frame So much fun, anyone can send you a photo.  We thought it would be especially fun now so Kyle could send photos.  
Melonie is working so we play a game of crib waiting for her to come home
Yes we let Megan win!
Megan selected Il Terrazzo for dinner.  An excellent choice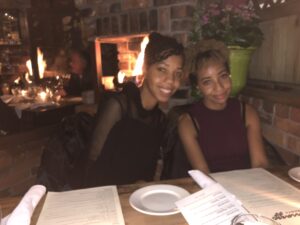 Should have done food photos 🙁
                  Our fire goddess!