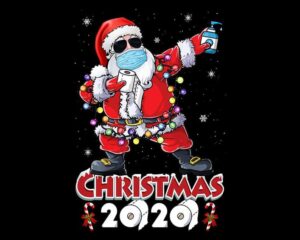 Hope it's happy.  It will be memorable.  
We celebrated quietly playing Allan's new, Christmas gift card game, Dos.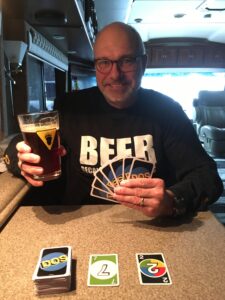 A change from crib & Omi's card game (double deck rummy) it is fun. 
Next up! Dinner. Amsmoked ham.  Allans Traegaring at it's best.
Fall of the bone!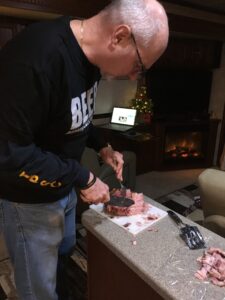 Cause we are used to having more for dinner we have enough for about 6 more meals.  Freezer food.
📦 Day
Wake up to snow, snow, snow.  We are letting Bailey down as we said she would never see snow.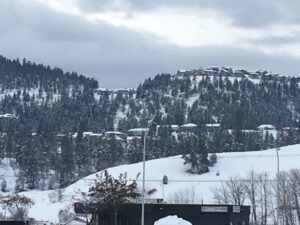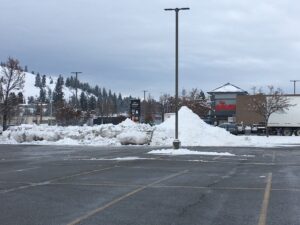 Hopefully next winter will be less white!
We are at Freddy's to fill Allan's growler…. This is the brewmaster
This is the filling of Harkrider …
The fun never ends 🍺 😃🍺
We decide to stop to see if we can walk a trail.  Woa super bumpy here.  Get out look around and no not the right place.  Hop into Bob, the first time he's stuck.  Anxious moment! Allan shifts into 4 wheel and off we go!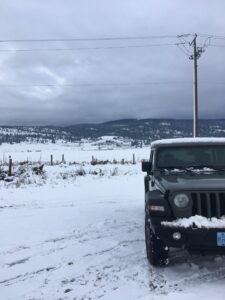 Another delicious meal!!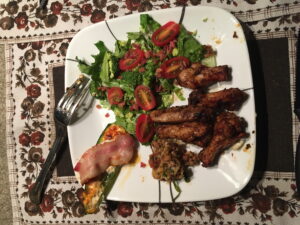 Looks like we eat a lot!!