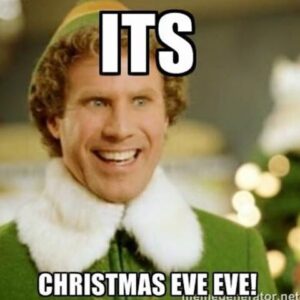 Day!    A lot nippy!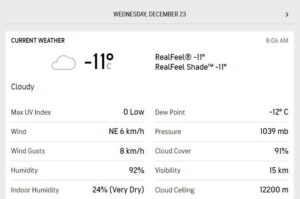 Today is full of waiting.  There is a mobile, filler upper, diesel guy who is coming to top us off before noon.  We use diesel to heat so this is a good thing.  We have our SuperStore food order to pick up between 10 & 11.  Much prefer this to in store shopping. This afternoon our turkey dinner is being delivered by the Blue Schooner, the park's restaurant.   This is the same turkey dinner they did for Thanksgiving.
Divide and conquer it is!
Allan heads off to pick up the groceries.  I stay and use the time to bake a batch of cookies.  My family tradition, that has never waivered, even if everything else has, is "Vanillekipferl".  Mom/Omi brought the receipt with her when they immigrated to Canada from Austria.  3 years ago we opted to follow a low carb lifestyle.  What to do with the cookies?  I found a Low Carb Shortbread that tastes, surprisingly close to the original.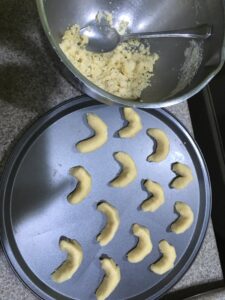 Had it not I would have made the real thing.  This is the first time, I've used the convection oven – Allan showed me how to use it before he left.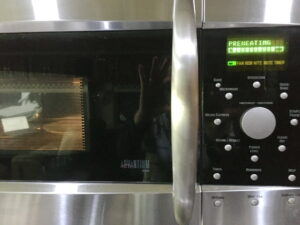 Preheating,                                                                                                          takes longer than I thought it should 
                                    They are in!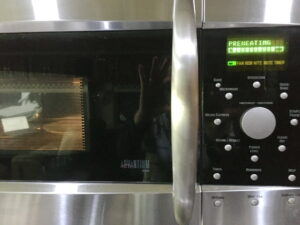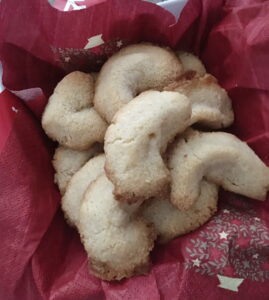 And they're done!
Hopefully Allan declares them delicious!!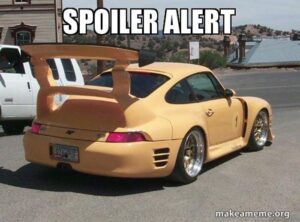 he did 🙂
Gift wrapping time!!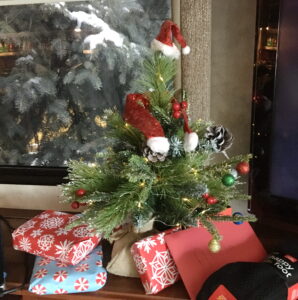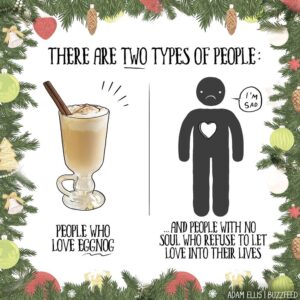 Problem with wrapping early is no eggnog!
Turkey dinners arrive!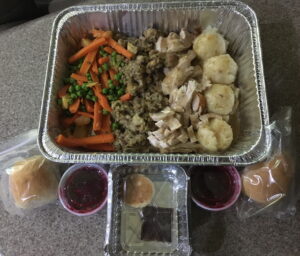 You are likely thinking "that doesn't look low carb".  We now do a cheat day now and again.  Today is the day!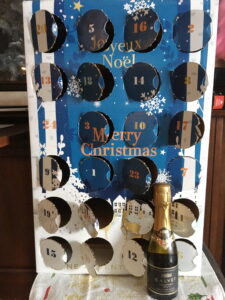 Sad day 😢 2nd to last wine!
Diesel guy finally here….315.  Only causing a slight traffic jam!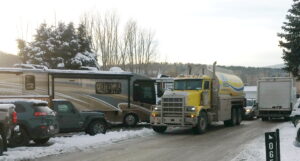 Goes from here                                           into here
Supervising the fill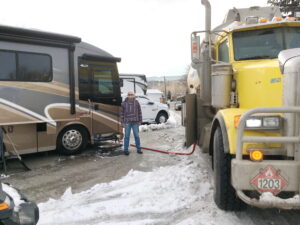 Watch Allan's hand, what is being discussed???
It's this high                                 and             can fit under there!
Good to heat for a while longer 🙂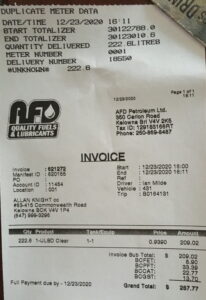 It's turkey dinner time!!!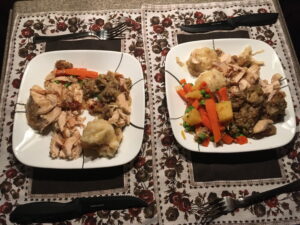 Delicious!