Snow!  Certainly glad we held onto a shovel.
Scenic     
Until you get onto the highway, then it's just slushy…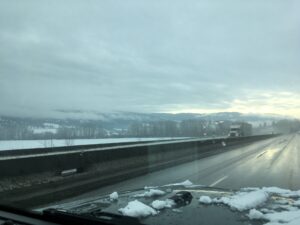 In Ontario we transported our snowmobiles with a trailer.  Here, we haven't seen a trailer – everyone seems to transport this way.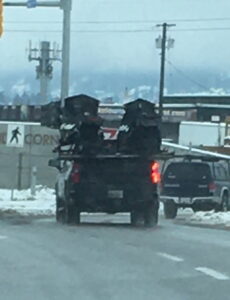 Do not know what type of Birds these are but they are fearless!
Tree done!
| | |
| --- | --- |
| | Sleep well, little tree |
Pizza time!  Homemade Keto pizza!!
This recipe is a keeper!  Very yummy!!
   Today's wisdom!