Best day this year!  Why??
Woke up to my first ever Wine Advent Calendar!!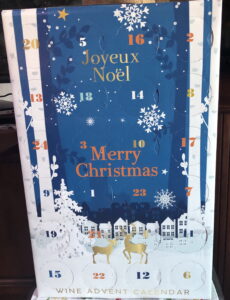 Next up…
Mega tree decorating day!!  Decorations & lights supplied by Dollarama!
Ta-da….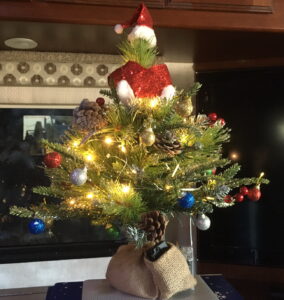 Done!  
Christie, my SIL, posted turning a pine cone into a tree a while ago.  I wanted to try it so here goes. The one on the right is Allan's. In case you'd like to try, instructions posted.
Today's offering, J.P. Chenet Brut Blanc de Blancs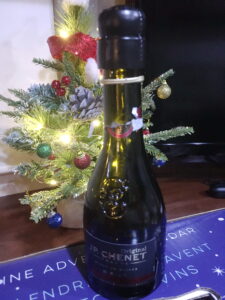 Sparking White.  Wouldn't  have bought it, but did enjoy it.
Such a fun day!!