Today we'd like to go to Ladysmith for the Festival of Lights. We ordered a Christmas take out dinner from the Legion. $20 a plate; dinner of 4 for $50. We love left overs dinner for 4 it is. Pick up is at 5ish so time to take in the lights and then pick up dinner.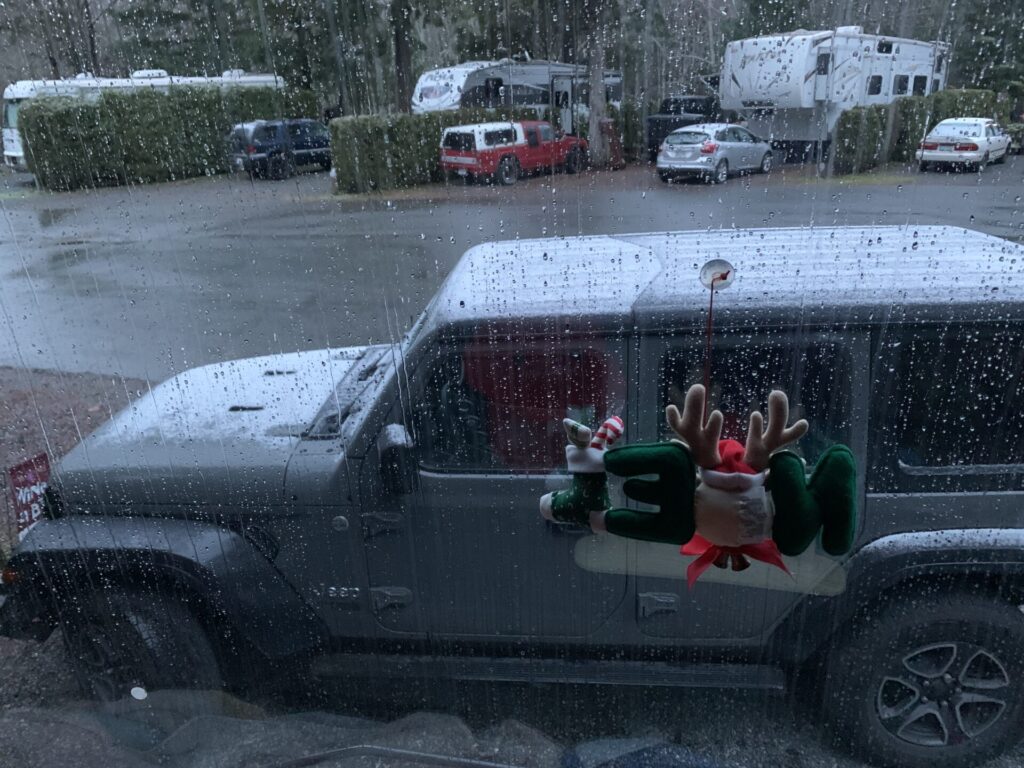 Day's not starting off looking nice.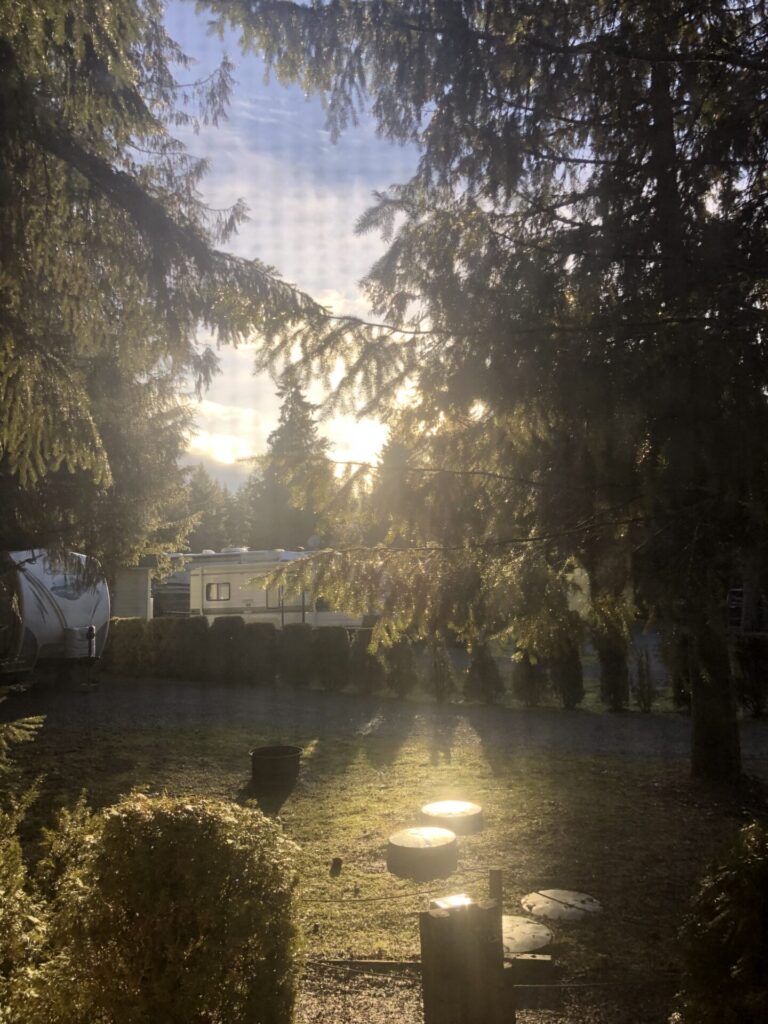 Sure is beautiful!
Time to pick up dinner! We were going to invite friends to join us, that would have been embarrassing.
About 4 1/2 slices of turkey in our turkey dinner for 4, some ham-more than turkey, 3 buns… 2 tarts and 2 tiny bars for dessert. We did enjoy what was there 🙂
End the day opening our advent calendar. Allan got a Dragon gift, one of 4! A tree ornament.