Dec 01 – Advent Calendar Begin Day!!   A wonderful day!!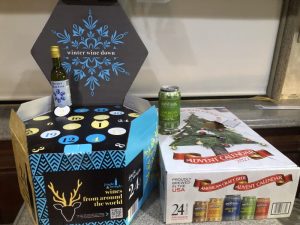 Dec 02 – Move Day!, !  This is officially, our shortest drive to a new park day. 11 minutes down the road
Goodbye Western Sands, It's been a productive month!
As I'm following Allan I spot???  Yep, undies wanting to escape the dryer vent.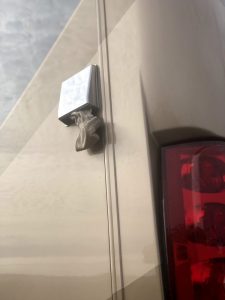 Hello Sun Vista RV Resort., site 879. Entrance is little different, the guard will protect us againt all evil!  Or will he?  He is observant, he did mention the undies in the vent 😃
Allan goes through the gate, my turn.. the guard says, Allan said you'd pay and side bar, "look at those panties".  He figured it out right away, are we not the first to have vent exposure?
Our street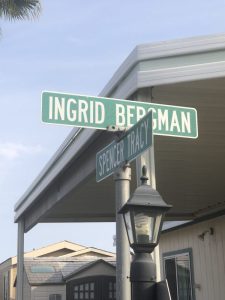 We are all stars here!  All set up!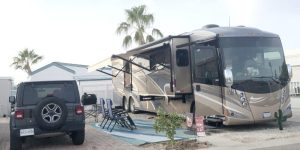 I will miss the view from Bailey of Telegraph Hill.  It reminded me everyday I was super woman to have made it up to the top!
Advent day 2, Allan liked yesterday's beer better
It's now time to head downtown to rescue Santa. missing from his sleigh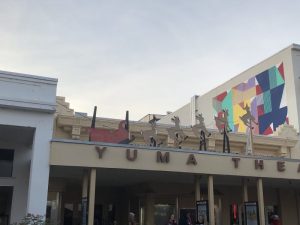 Lots of vendors & entertainment, this was a high school choir.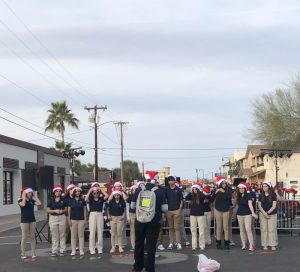 This is my present from Allan!! "MK" for my crocs!  Love it!!
My own Santa!  🎅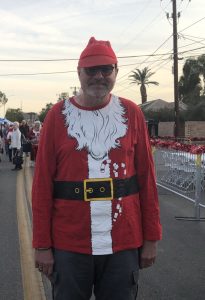 Before saving Santa, dinner!!  Meatball sandwiches. yummy!!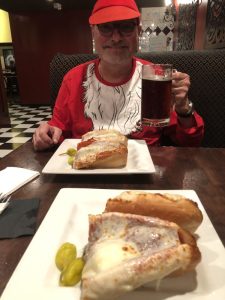 Dinner done, off to rescue Santa.  There he is high onto of city hall!  Oh boy!!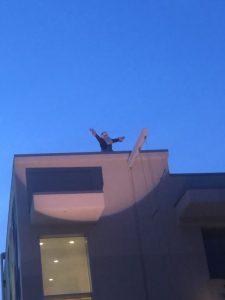 Looks like us rescuers will need a bit of assistance.  Here they are!
A first for us!  Never saw Santa needing fire engine assistance!  A fun evening ending in the
We both thought this was a little one compared to our last park.  Wrong this is much huge-er!  It has crazy jets that shoots the water out of the tub!
Dec 03 – First rain since we've been in Yuma, results in flash back to Vancouer Island rains 
Still, we're BCers rain can not deter us!
The locals know who aren't, we're the ones wearing 🌧️ coats.  As the Sunniest Place in the World, Yuma has an average of 308 sunny days per year… that's 4,000 hours of pure  Vitamin D!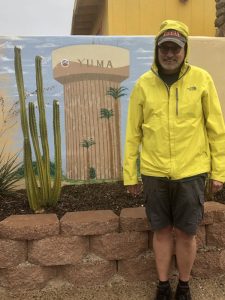 Off to the Yuma Christmas Extravaganza
Seems it may have detered others though, wasn't quite an extravaganza
Back home to our advent calendars
My wine is delicious, Allan deems his beer… drinkable!
❤️ the sunsets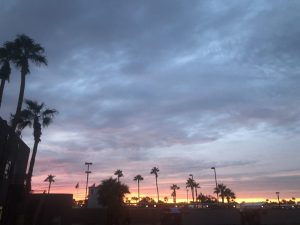 Dec 04 – In & Around the Park
Trees decorated by various groups in the park
Some of the available activities, a little mind boggling
Exercise bikes!  Didn't get me any steps = I'll stick to walking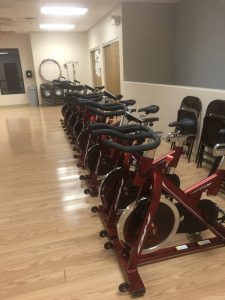 Fun Park includes a huge RC car track, we'll have to pop by when they are racing, Monday's 9am.  We don't do early very well nowadays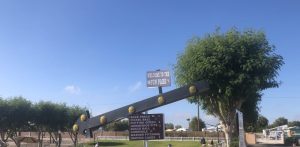 They have a fire pit here, may have to have a fire one day.  Another cool thing is they separate dog owners, our area is no dogs.  Kind of nice not to hear yappy puppies.
Today's advent offerings.  Allan thought this was a better Indian Pale Ale, I think he's anxious to be done with pale ales.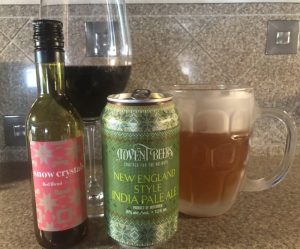 Our first dinner on our charcoal grill, AKA Joey since, it feels like, forever.  They did not allow grills in the previous park.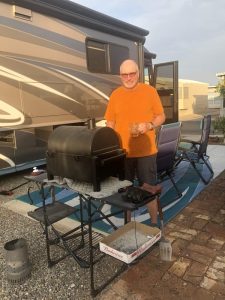 Chef Allan did not lose this touch!  Steaks cut like butter!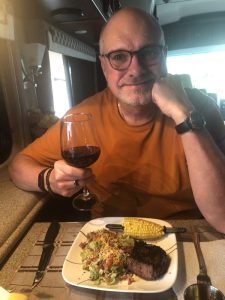 ❤️❤️Love this face ❤️❤️