May 13th – Love the ducks but oh those poops!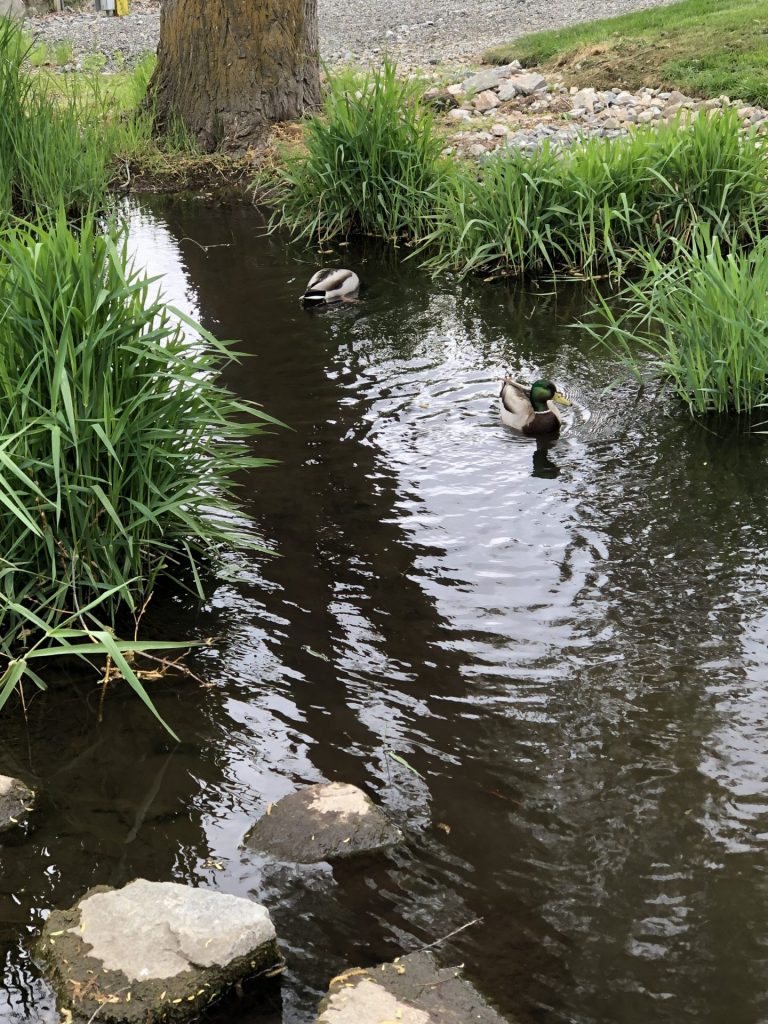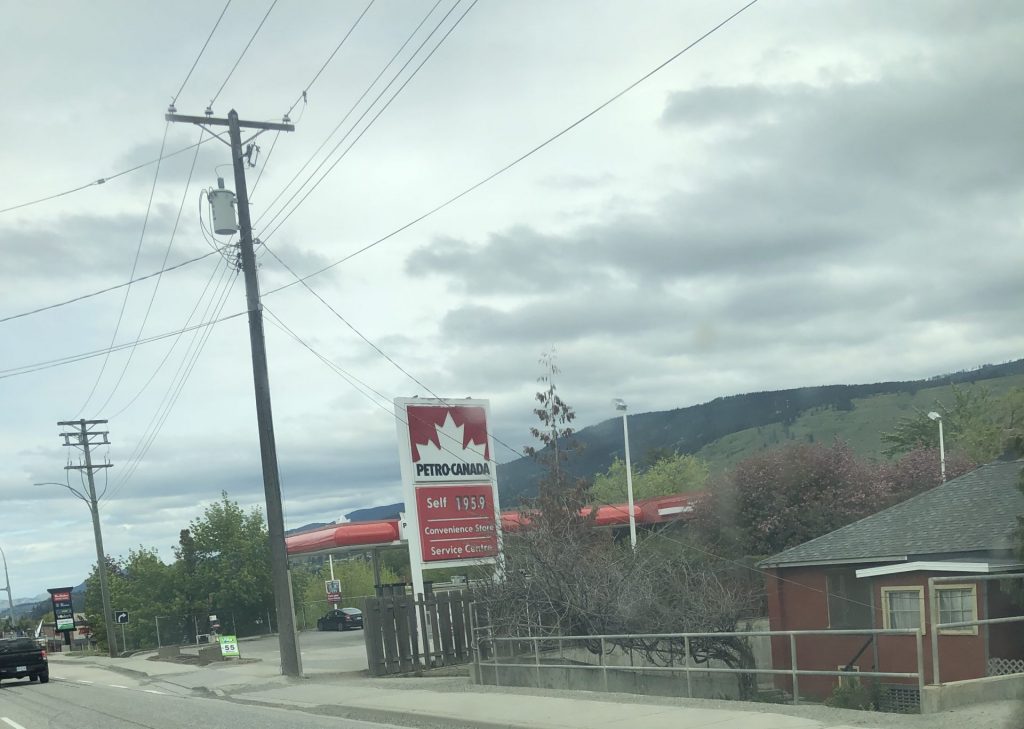 Sad when this is a good deal
May 15th – Starts off dreary, ends up nice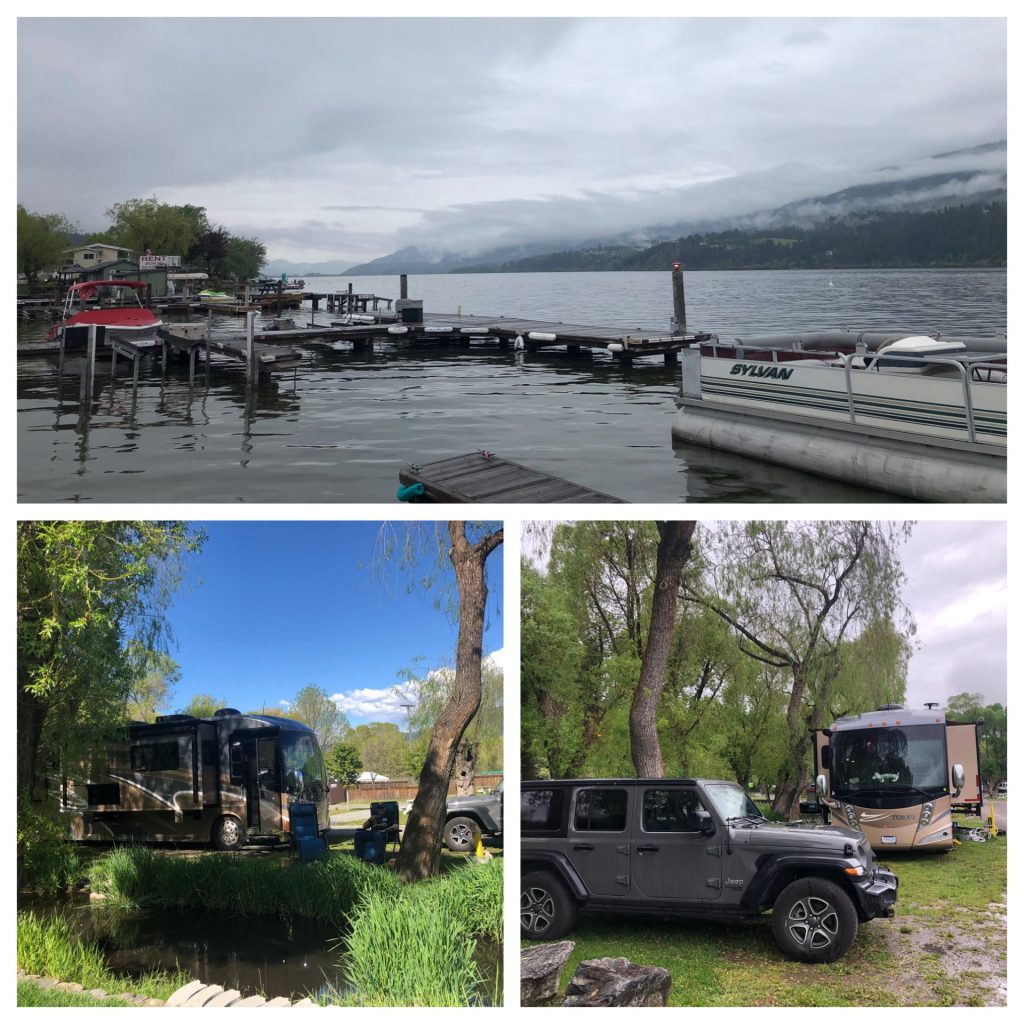 May 16th – Day trip to Vernon, would not be complete without visiting Scattered Goods and having lunch at The Kal. Rickard's Red on draft = Happy Allan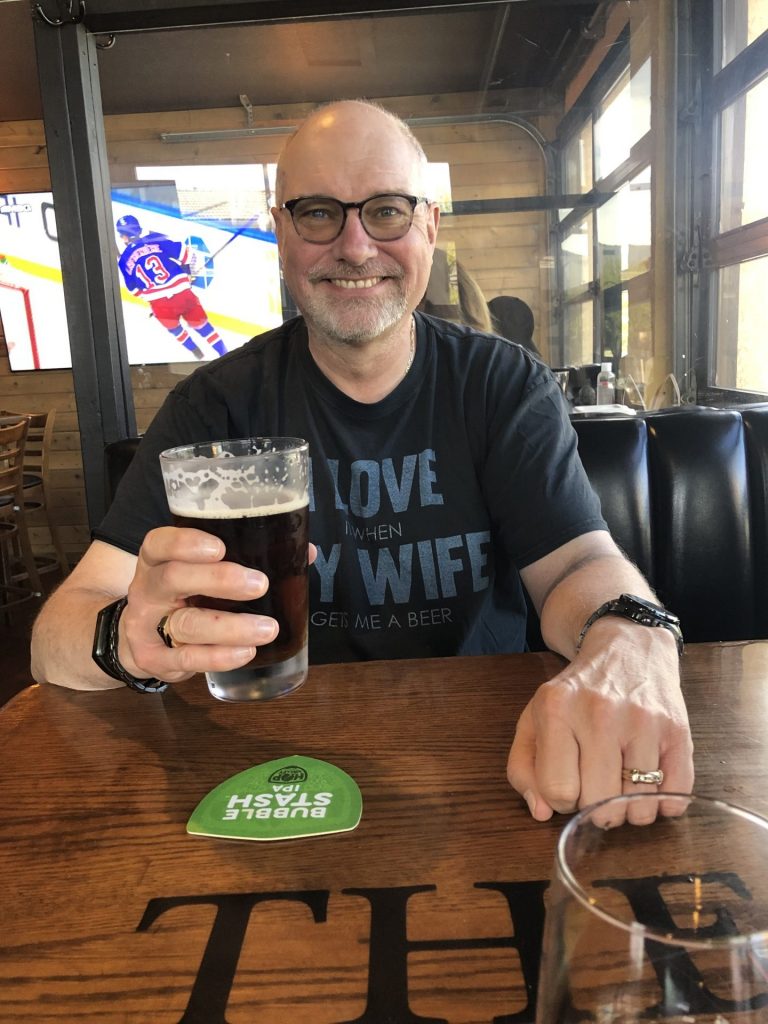 Ducks, ducks, ducks = poop, poop, poop! Bailey is quite a mess, Bob we do take to a car wash.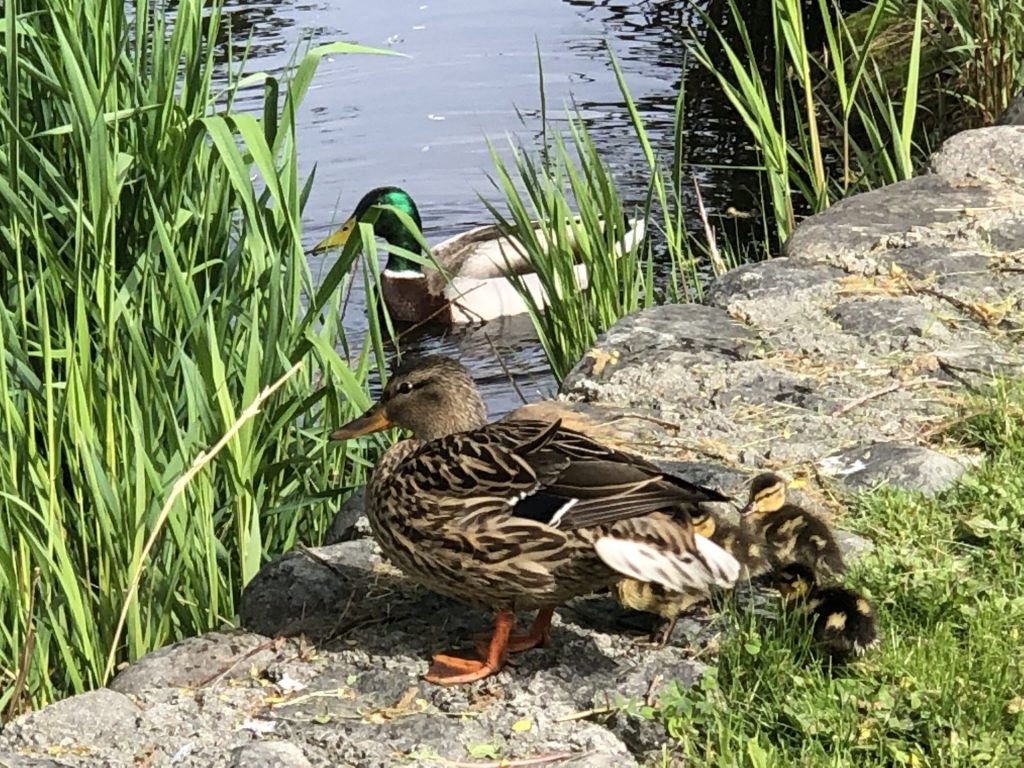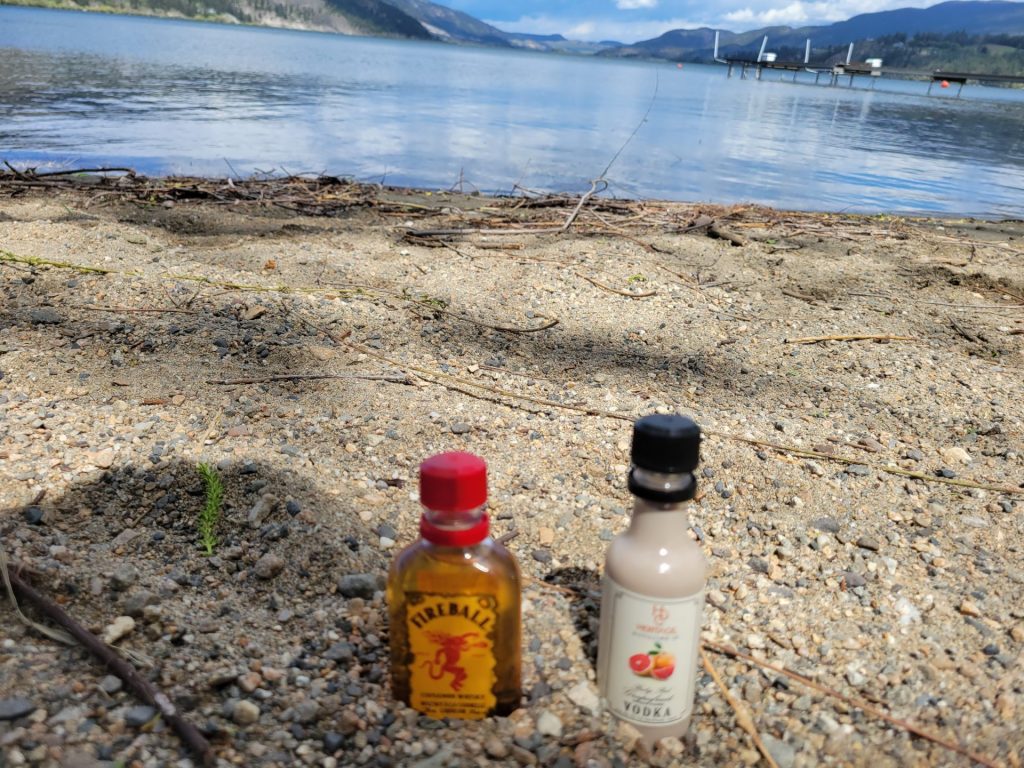 May 18th, reward by Wood Lake
May 20th – a quick trip to Alberta to attend a dear friend's Father's "Celebration of Life". He passed peacefully, on the 13th.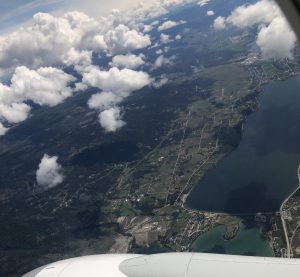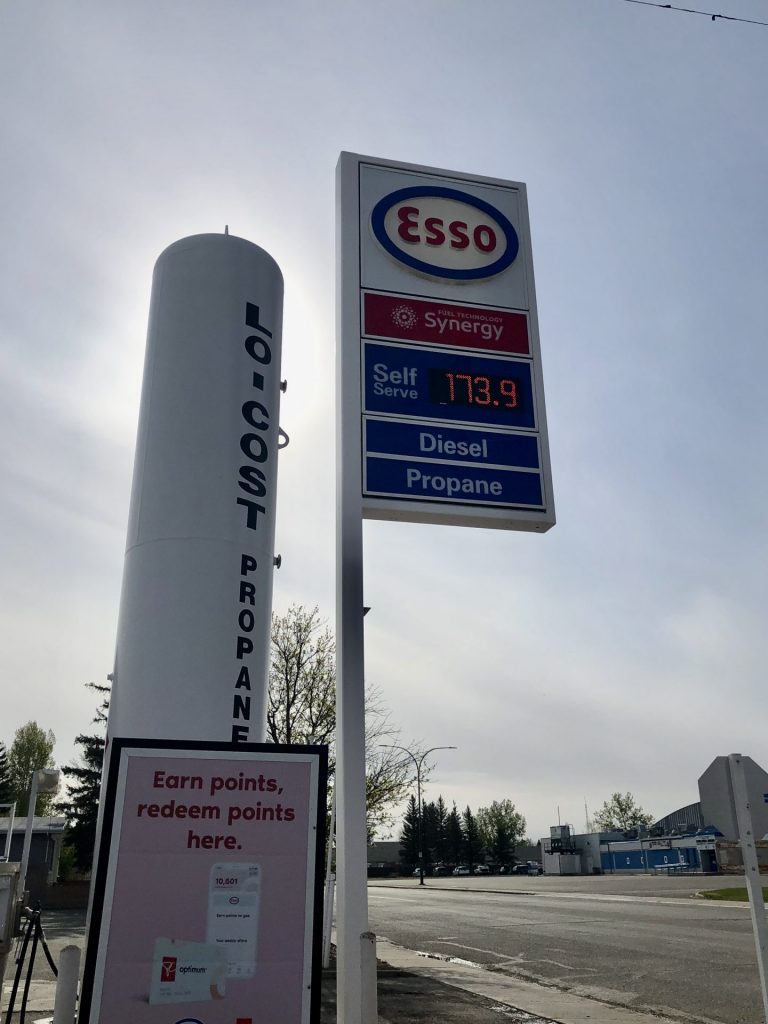 Prices cheaper here, 173.9
Beautiful sunset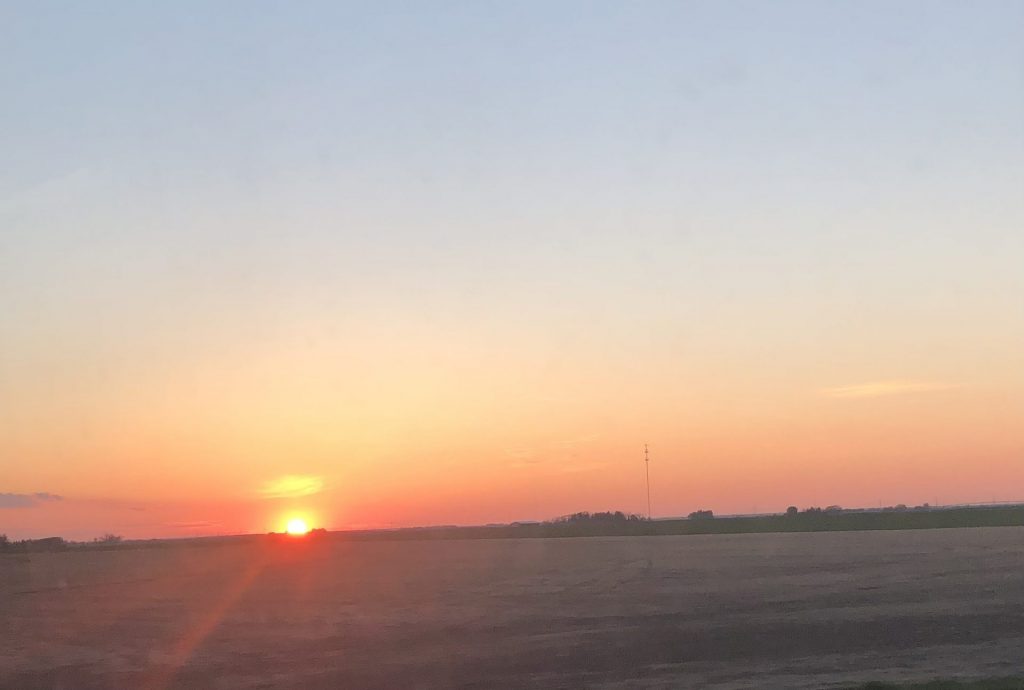 Back in Calgary to see the sites. Neither of us have ever been.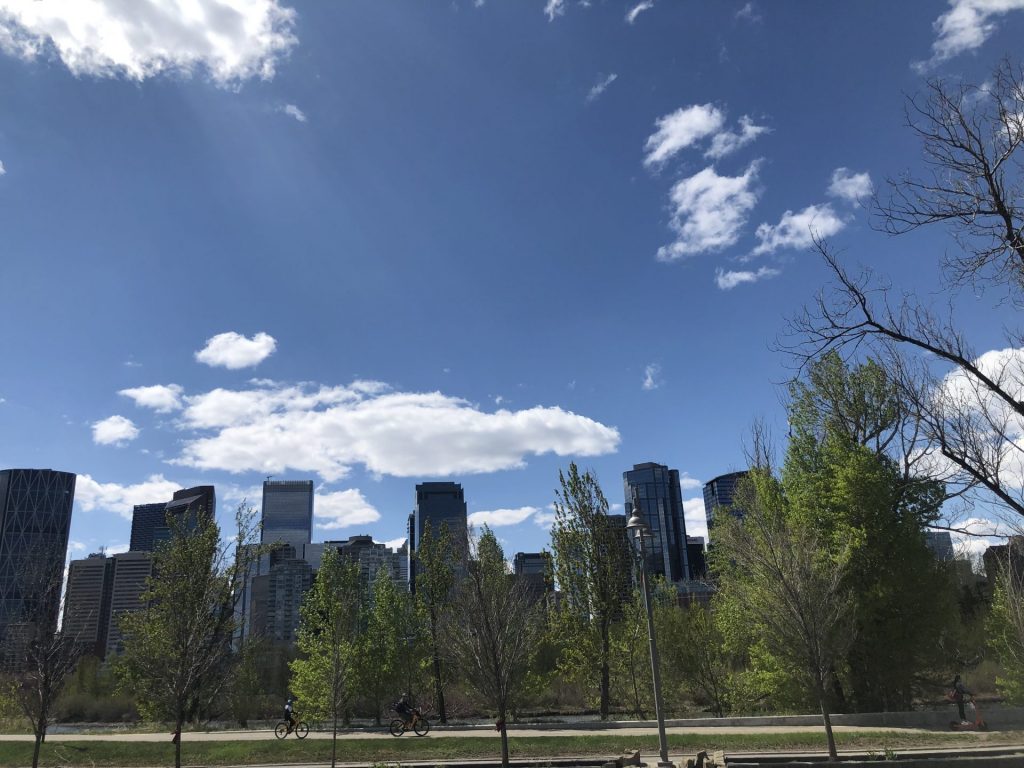 Delicious Mexican dinner, OK fries a little weird but the food was the best Mexican we've had in quite a while.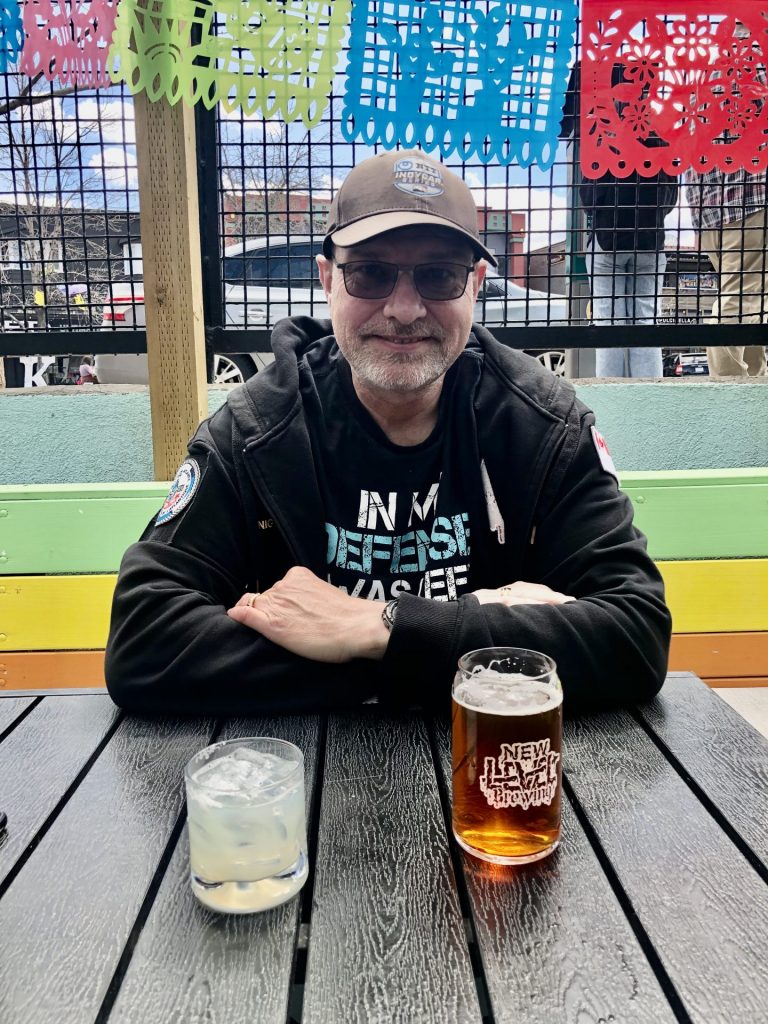 May 23rd – Back at the airport for our 9am flight, 55 minute flight. Happy to see our plane waiting for us. Note the plane on the left. We're scheduled to leave at 9am board at 840. At 840 they announce flight is delayed to 10. We walk some more now have over 10k steps. Head back to find were delayed to 1045. More walking and settle by the fire.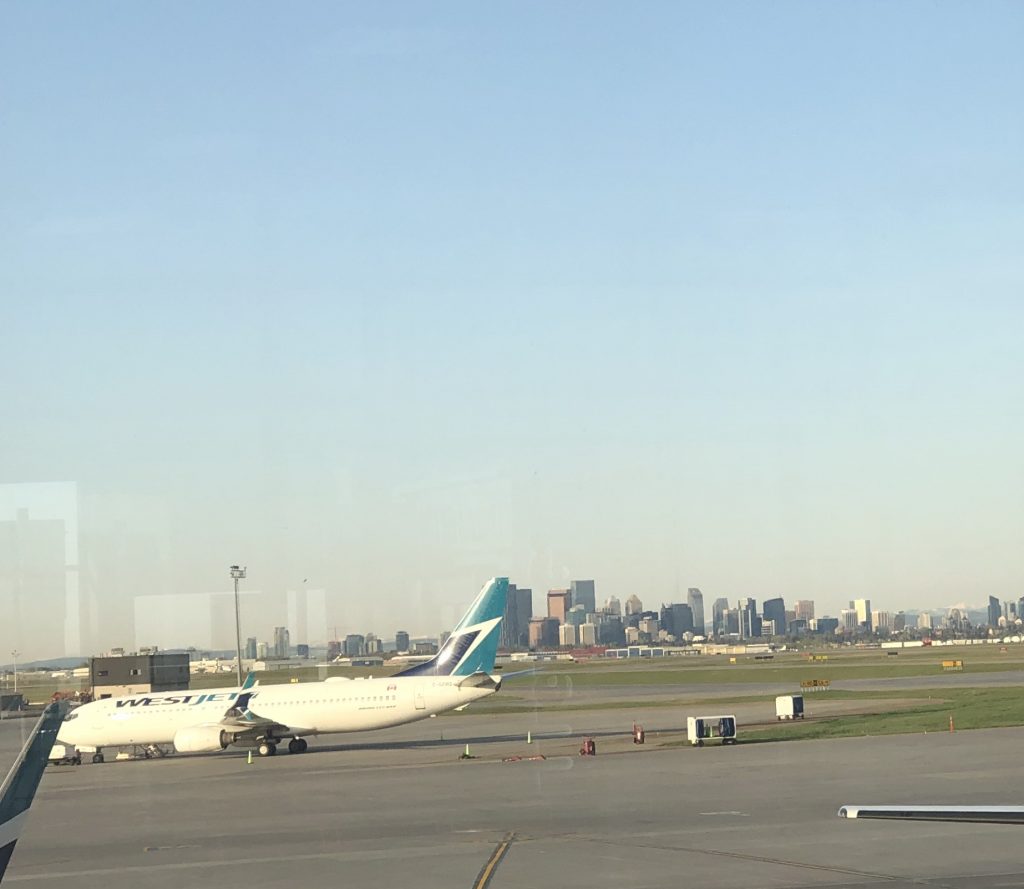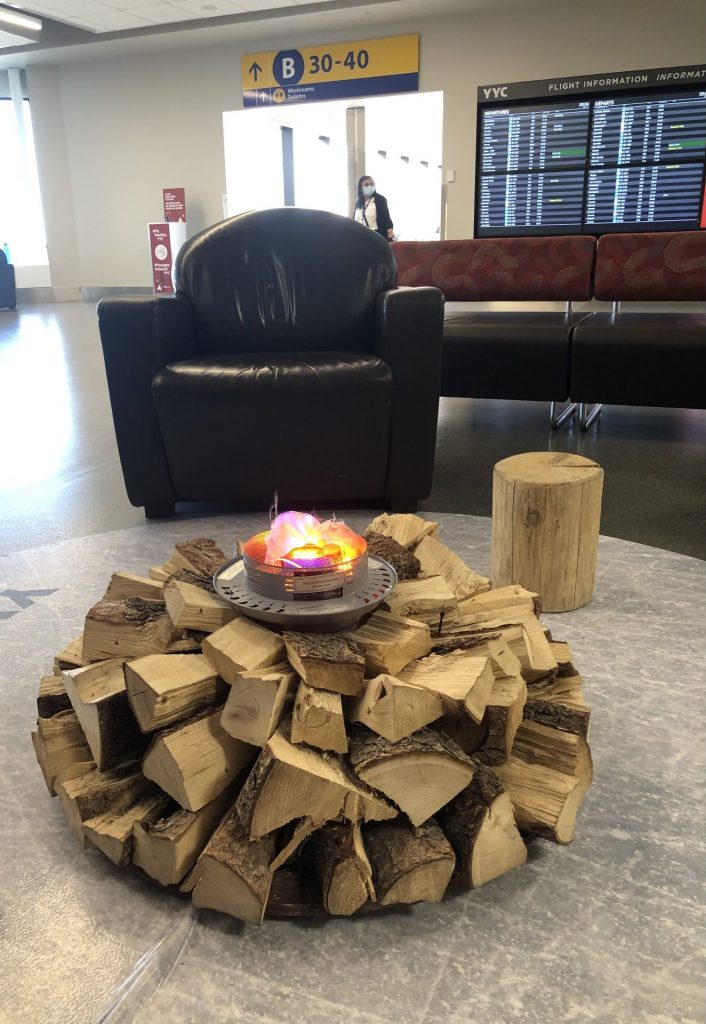 Head back again, yahoo they are boarding us. Later but still we're on the plane. Then the announcement "This is your captain, good news is I made it here bad news we have a technical problem."
Fast forward we move to the plane on the left. Finally in the air at 1235. Bye bye Calgary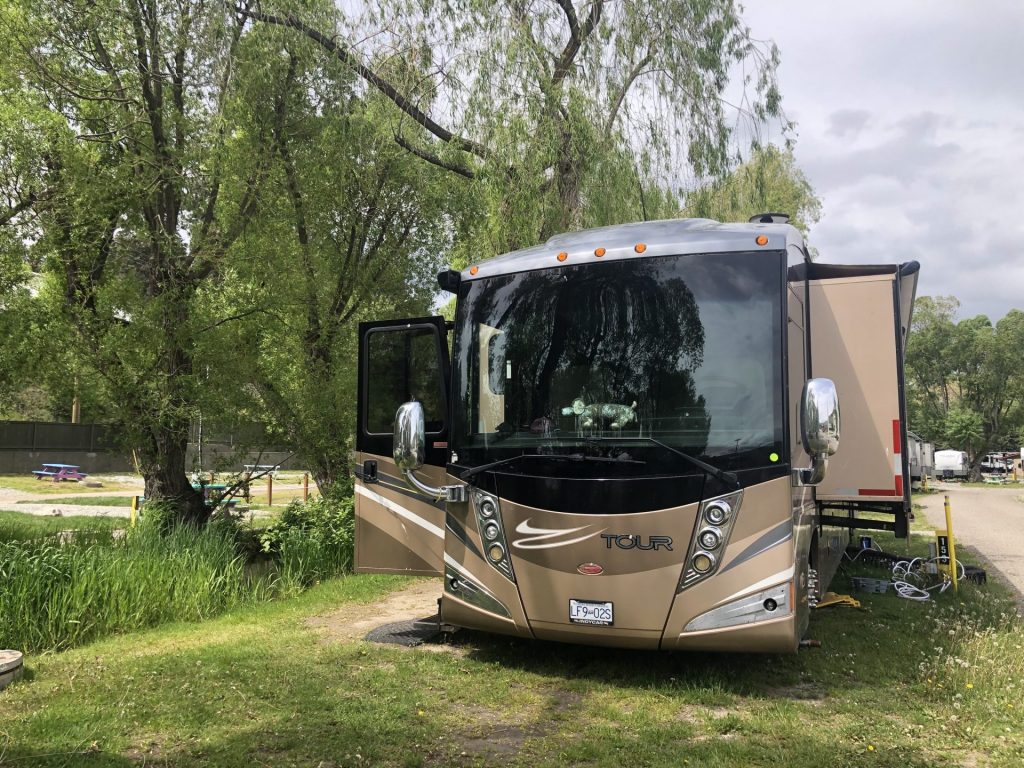 May 25 – Replace Bailey's windshield day. Drop her off and head to Vernon to pass the day. Some cute signs. "Funny Noises"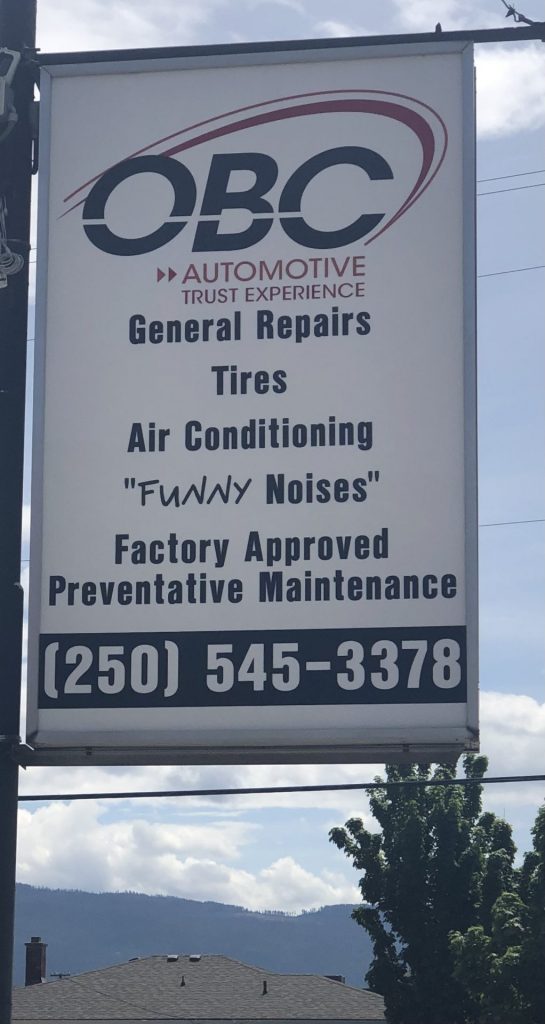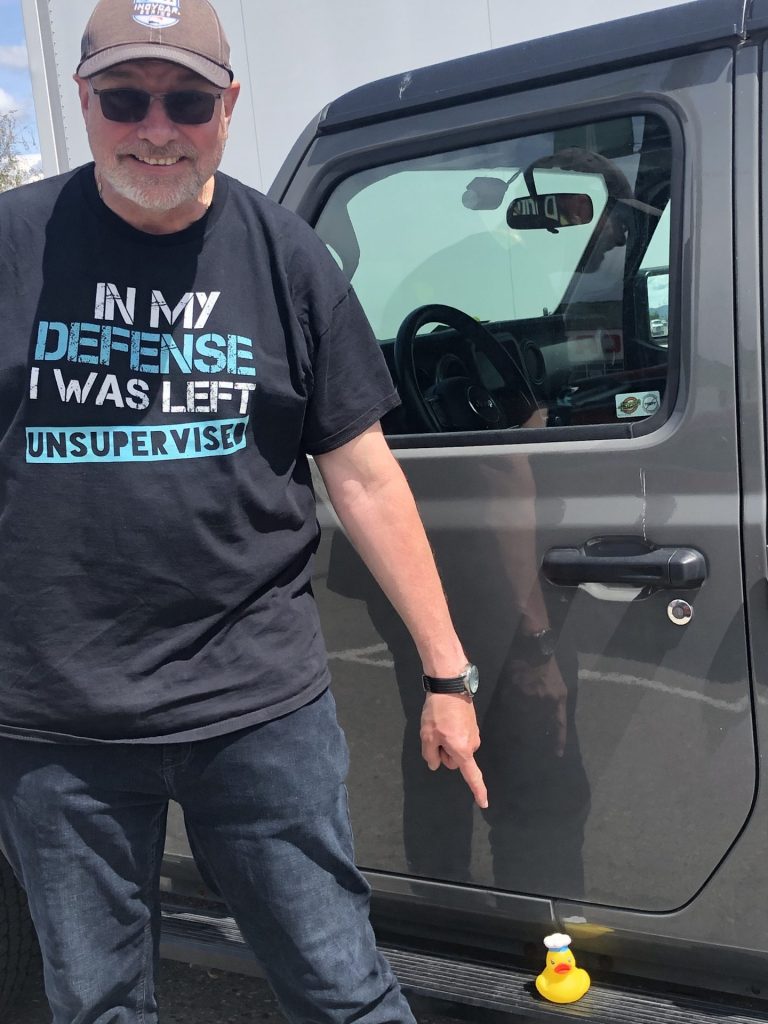 We got "ducked" in Vernon. First time – sure makes you smile
Friends, Elaine & Rob brought their RV for the weekend. Fun dice & card playing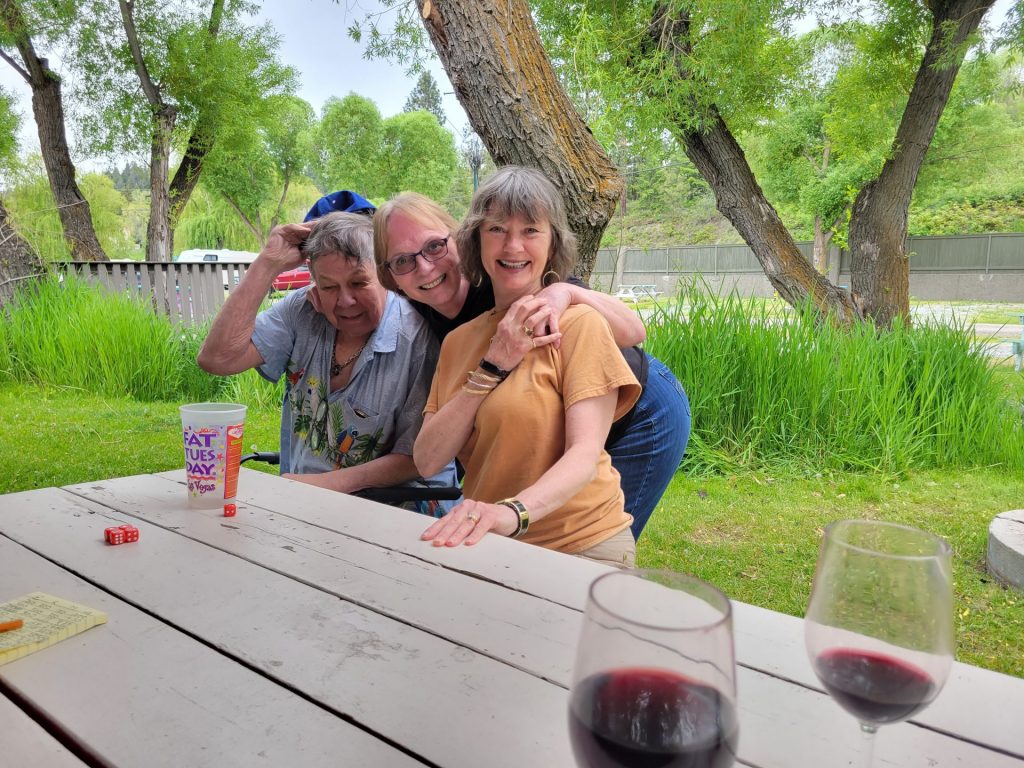 May 29th – Indy 500 Day! May the best driver (that's mine) WIN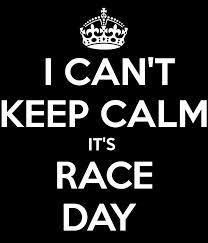 Josef did not let me down!
We get a chuckle every time we walk by this truck. They are from Ontario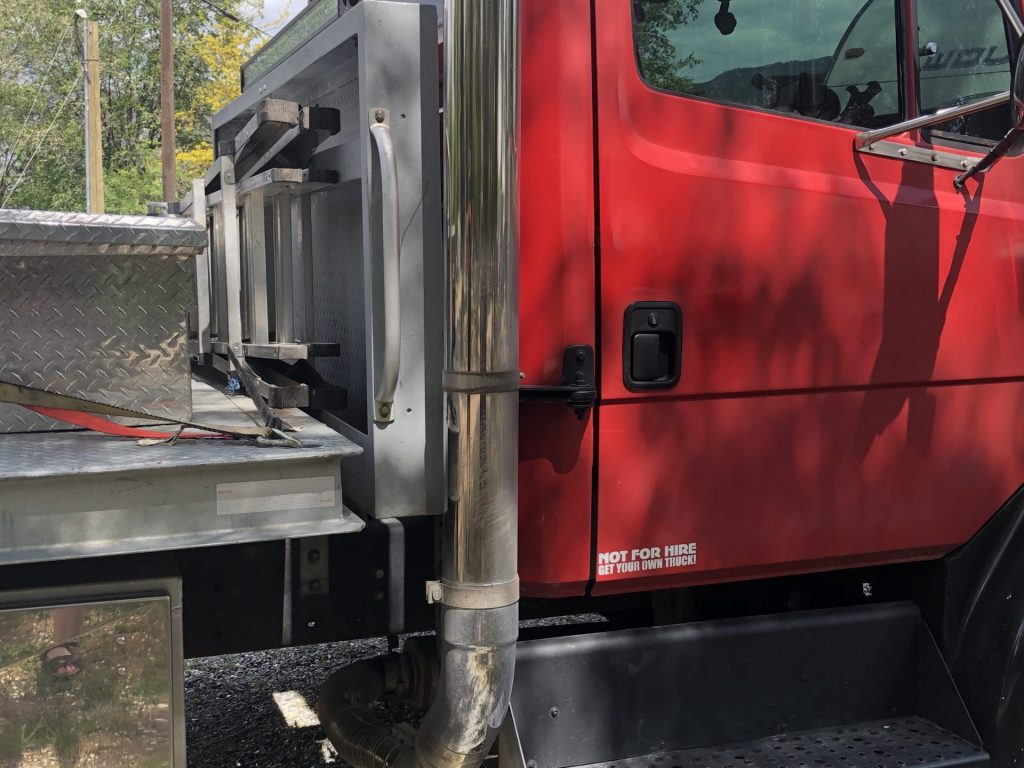 May 30th – Last full day in Wood Lake. Bailey gets a much need bath. We are hopeful the birds skip over us.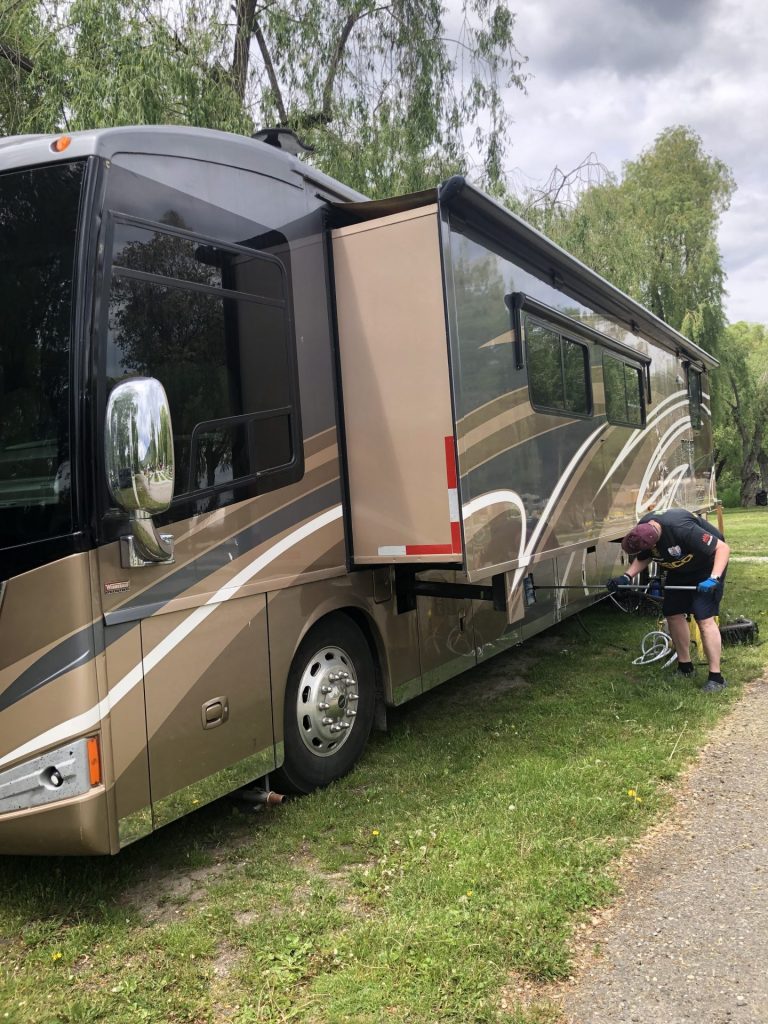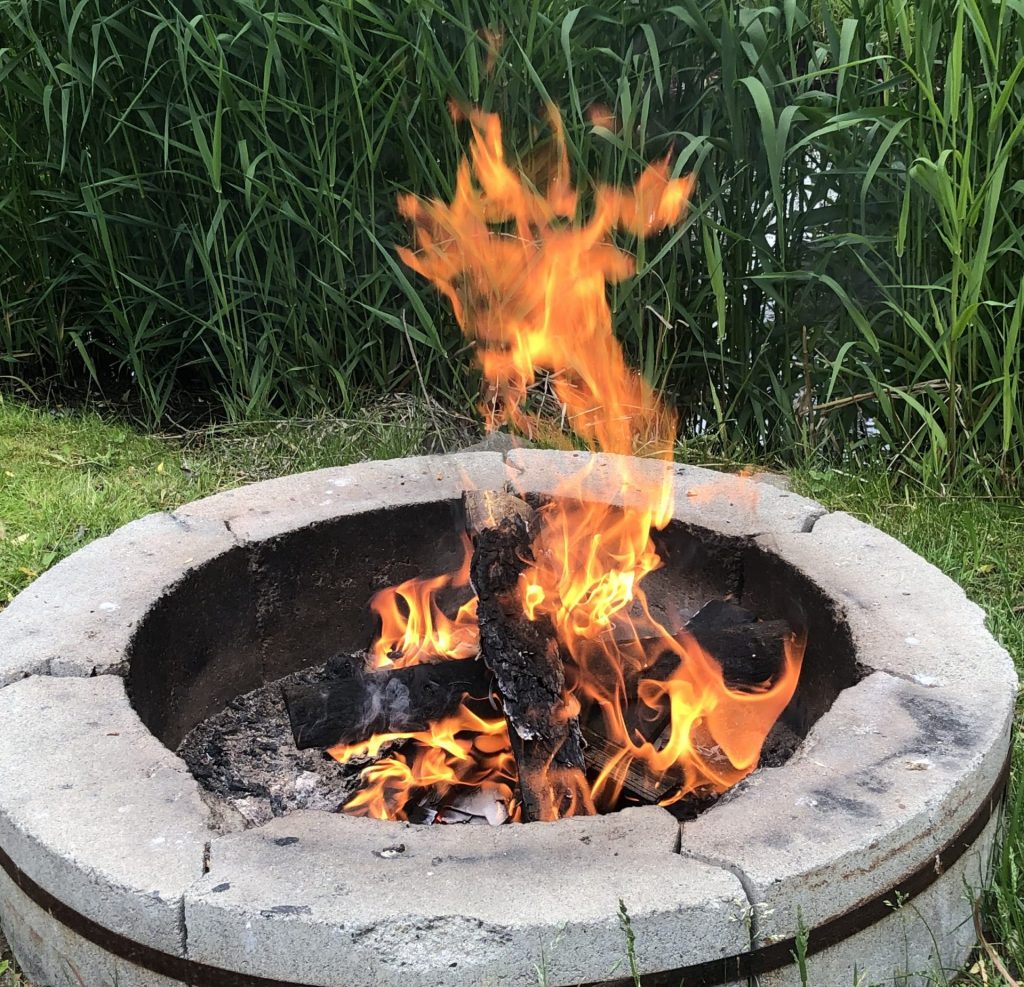 Last fire, weather permitting we've had one every night. We will miss this as many spots do not allow fires. Wild fires and all that.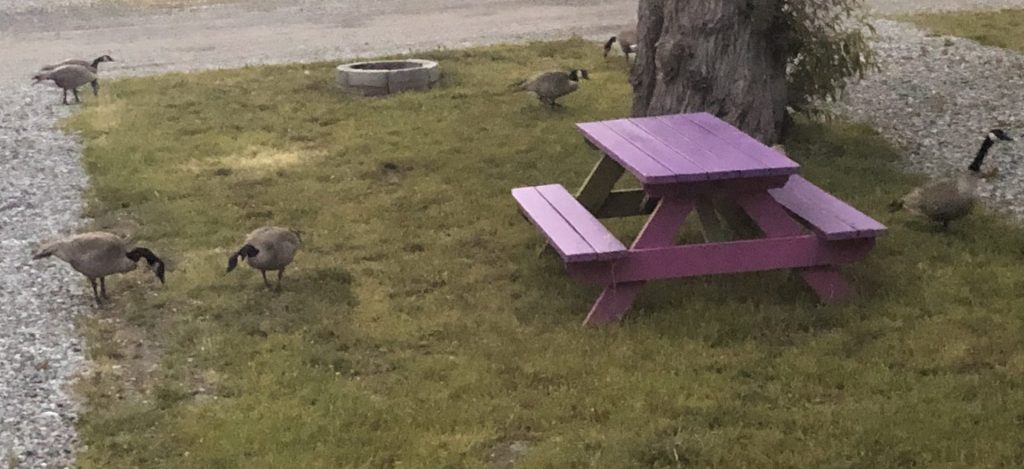 Early morning visitors, please do not poop on Bailey
We are heading to Bridesville today but first a drotp off of Bailey at Enterprise to see about the aqua hot system. This is what heats our water including the shower. Showers are quicker nowadays. The water temperature doesn't hold so it's a game to keep turning the shower dial to keep it tolerable. I have no faith they will find anything, having not found it before. Let's kill the day and head to Vernon, we visited a few of our favourite stores and were heading to The Kal when Allan got the call what Bailey was ready. Seems it is what it is, at least we know how to work the dial!!
We bail on The Kal and head to Costco, was in the plans just quicker than expected. The parking lot is nuts but we are determined. Park, head in only to find out their Internet is sporadically down. We thought we'd brave it till we saw the line ups, backed up to the back of the store. Not for us!
Pick up Bailey, hook Bob up, get fuel and we are on the road again…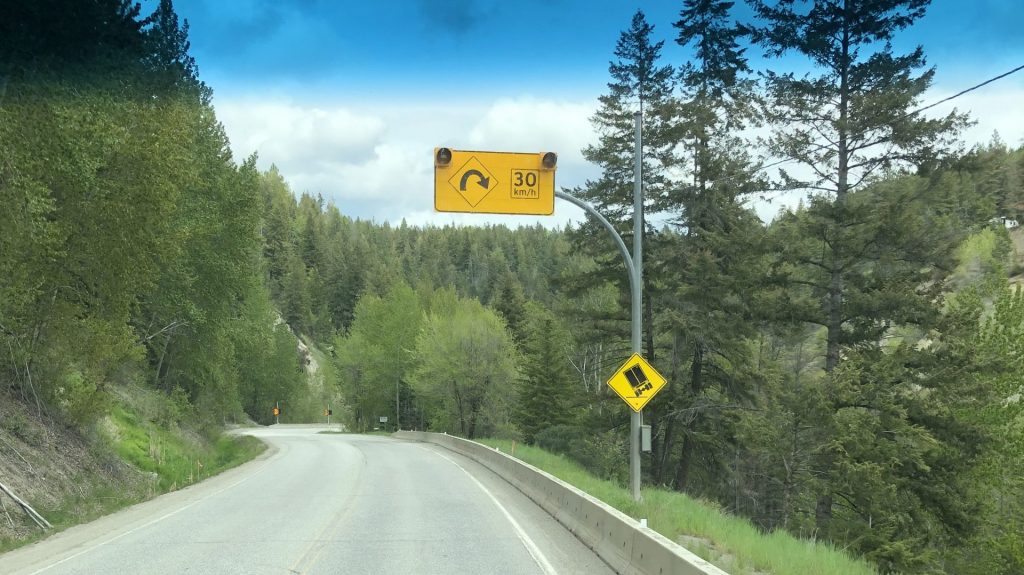 We know we are on the right route, Construction!
This is one of many areas affected by the wild fire in 2021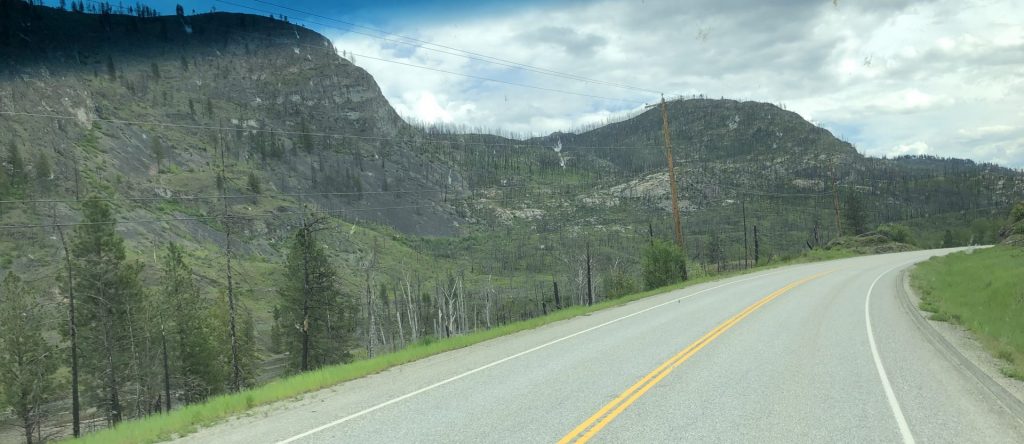 Maps doesn't usually let us down. Not this time 🙁 GPS is saying 1.1km to go as we sail by the campground. Whoops, it's almost impossible to do a U-turn and we can't back up with Bob hooked up.
Allan finds a turn around on a neighbouring property. It's tight but we make it! We learn the sign that would have helped blew down in heavy winds 2 weeks ago. Rain and snow prevented the re-installation. We are here… Home till Friday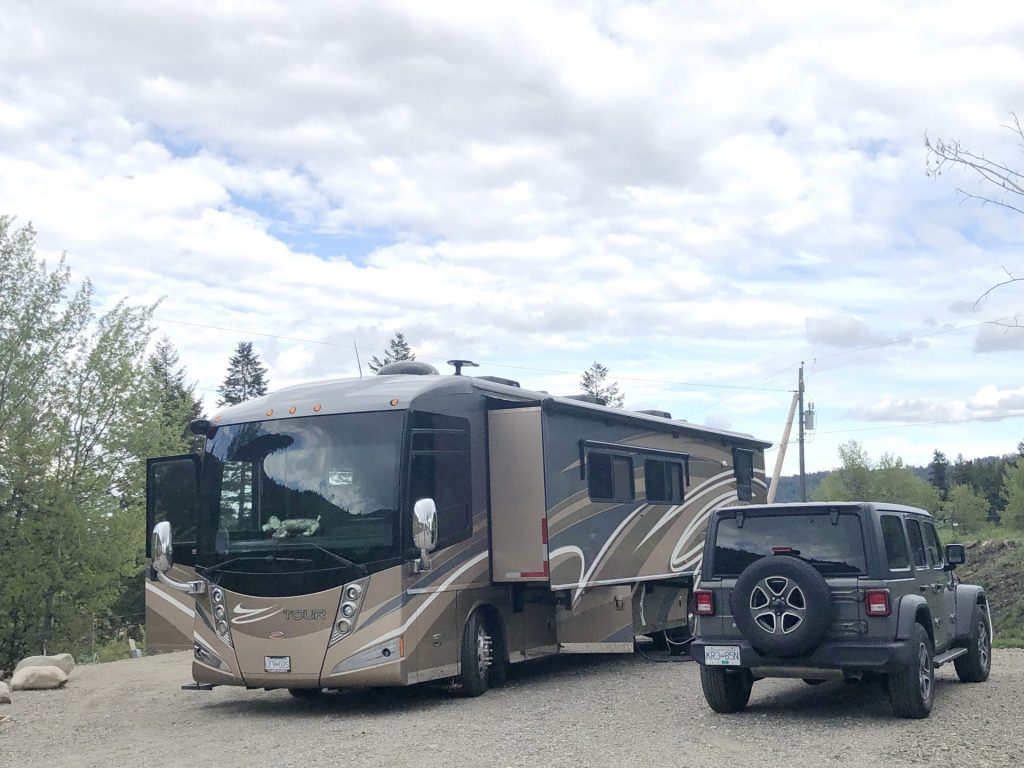 This park is new and has struggled, Covid, fire bans. If you are in the area, stop in, great owners and nice sites. So many plans for the future. Summit Mountain Resort This is site 10 & 11.