Today is Bob's first "take us on an adventure day".
Spirit of the Sound lighthouse 
How do you say too f#$!ing high?  CPR Trestle Bridge  105 feet (32 m) highNotice the rail team working up there? Never is when I'd go up there!!Train in the background      Train other side of town
I'm fascinated by the height of this train structure.
Parry Sound has nice trails.  This is the first memory stone we saw.  Searched for more but none. 
Being a city girl there is much of nature I don't know about.  There are many trees that look like this.  What is it?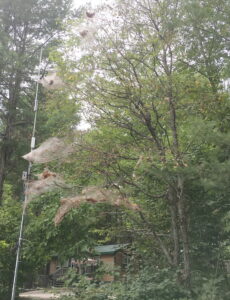 Google helps.  Turns out they may be either fall web worms or Eastern tent     caterpillars.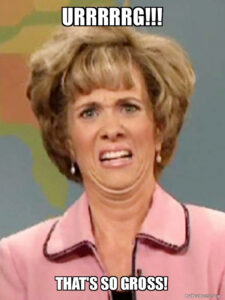 Enjoying our last night here.  Next destination… Sault Ste Marie.