Bracing for the longest drive we've had in awhile, 4-1/2 h.
We plan to leave 9ish.  All's good and on schedule until….  Allan attempts to retract the slides, neither side want to move which is a first.  The repair place said we just have to have more patience.  OK give it time and try again, not moving.  Allan used the reset and the kitchen slide comes in.  Not so much for the big slide.  More patience and it finally retracts.
Yep. for some crazy reason we are still loving, OK not loving but working through all the issues we encounter.
A cloudy start, back in the wildlife corridor 

Sunshine then rain
We fly by Fernie. They have a brewery here, no we didn't stop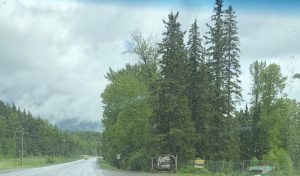 We've encountered lots of interesting stuff.  Add this to the list, "The World's Largest Tandem Axle Truck"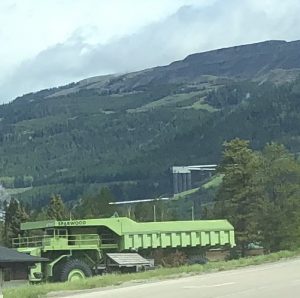 Wildlife Detection Zone.  Click here to see it in action. Our first ever, first photo no detection, 2nd detection
No, we didn't see any critters on the road or on the sides.  We did on this leg, see deer, mountain goat, a fox.
Mountains, rivers, BC's finest
Hello Alberta!!
Alberta's fuel cost are a little more realistic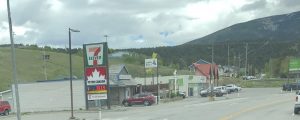 Back in wind combine territory.  They get some wicked winds
We are here, arriving at 2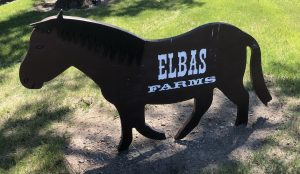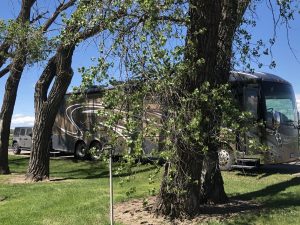 Bailey waiting to be checked in
Our site, #16 of 16 sites
The farm has many sheep, two alpacas, three cows, one miniature donkey AND
one Allan!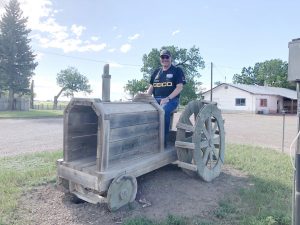 Think we'll have fun here!