First full day at the track. Hilltop parking is filling up and we meet the neighbours, Bob, Cathy and their 5-month-old puppy Cooper.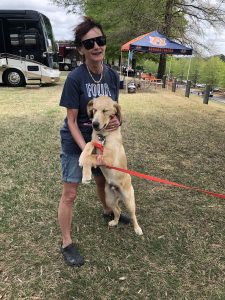 Sights around the Fan Zone.
There are many practice sessions for the various series. We speak to several fellow RVers to determine the best corner to watch the Indy race and get many different opinions.
We explore the track to determine which corner we think is best. We settle on the back straight due to the track configuration, we have a great view of corner 5. This spot turns out to be directly across from where Bailey is parked.
Mary-Ann (me) chose a new driver this season, Felix Rosenqvist, a new diecast car was required for the dash. Allan got his annual Indy schedule t-shirt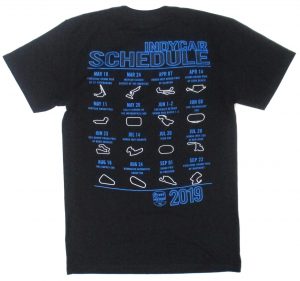 and I replaced a much worn out sweatshirt. Purchases done for the season.
No rain, yahoo, during the day, rain again at night.