Today is Shrimp Boil Cruise day.  We were hoping for a sun filled day, will have to settle for dreary with no rain.  Check in at 930, cruise leaves at 10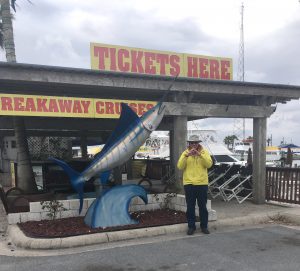 We spot a boat for sale, so glad I'm not a boat fan.
Heading out.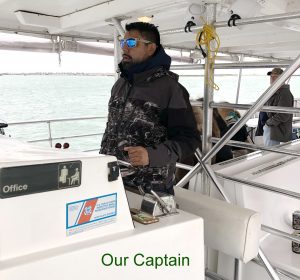 Pelicans are plentiful here.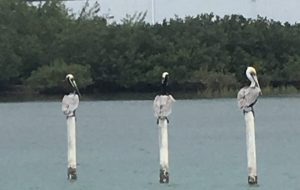 There in the distance our Captain points out is SpaceX

Sights along the way
Shrimp boats!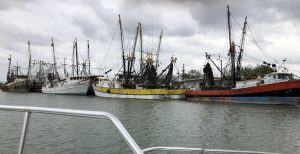 These boats look like they've seen better days but are still functional.  Each is manned by 3 people;  a captain, a rig man and header, responsible for removing shrimp heads. Of the roughly 1,000 shrimp boats trawling in the Gulf of Mexico, around 550 are Texas-based, including 180 vessels that dock in Brownsville and Port Isabel.  The shrimp we are to consume today come from here.
           Happy Allan!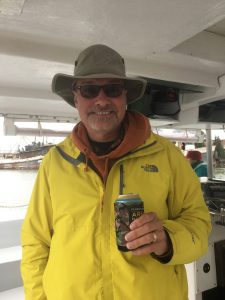 You'd think the rust would sink the boat!
Smells delicious, lunch is served!  I'm happy to be eating shrimp. No seafood Allan, is happy with the sausage & potato mixture.
The sweetie who kept us in beer and wine!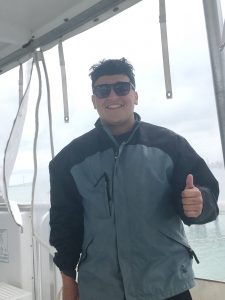 Ship building thingy. Maybe Allan will add some intelligence to this photo:)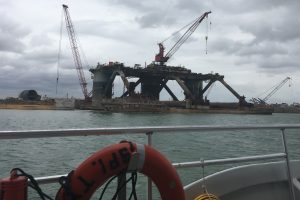 Pasha Hawaii Containers to Hawaii.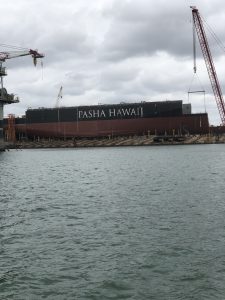 More sights
All good things must come to an end, on our way back
Back home and visiting with Scq.
Joe bought an electric bike with wide tires.  It's now the maiden voyage.
Allan gives it a whirl!
Off to Valentine's dinner at The Meatball Cafe.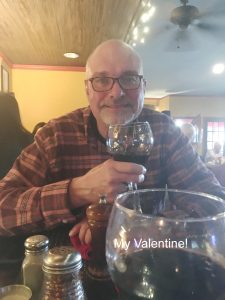 Happy Valentine's to all!