Wake up to dark and chilly conditions!  We're in Ponchatoula. Where is this warmth they speak of?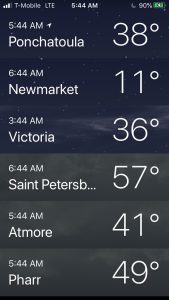 Find this awesome card in my email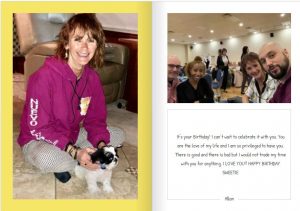 Then this wonderful voice mail.
Weather is co-operating today.  Looking out of a side window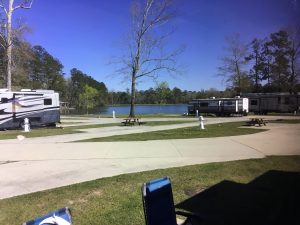 Difference a day makes.
Today's treat! Never before had boiled peanuts, aka caviar of the South.
When we find something new we think share it with our kids but whoops our DIL, Megan is allergic to peanuts.  We are not trying to make her ill.
Google search = can we cure her??  If so, we can all go to Big Bad John's  next time we're in Victoria.  Taste is similar to mashed potatoes.
Allan made a super spicy, delicious wing (my favourite) dinner.  Should not have gobbled it so quick as no photos. 
Ended the day at the hot tub.
Another birthday done.