Thursday all day:  Rain, rain, rain.  There is no drainage, big puddles are everywhere.  Still no hot tub 🙁   We amuse ourselves with games of crib and even workout in the gym!
  Rain but then… what's that about 1pm?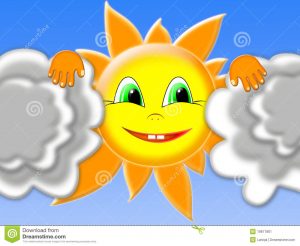 A few more showers then about 4 it starts to dry up.
We check out the hot tub, YES the heater is on.  We resort to self-help and up the hot tub temperature.  We are hot tubing tonight!!
Saturday & Sunday!! What a difference a day makes!  The sun is out and although windy we much prefer this weather.  Yes we get to hot tub.  We leave tomorrow morning.
Resort photos.  First on is the famous hot tub!
And the work out kids!