Slept in 🙁 didn't get up till 722 so missed our 730 stretch class.  Doesn't matter because the highlight of today will be our HEB's delivery.  Delivery is scheduled between 9 & 10a.
928a he's here.  Allan rushes out, B2, (glitter pup) looks on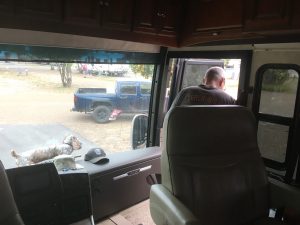 The exchange is happening…
Here's the loot!
On the crazy weather everywhere front.  This is our son's place in Victoria, BC