Today's itinerary:  Salvation Mountain / Slab City / East Jesus / Bombay Beach
Friday the 13th was always my Mum's favourite day so I grew up looking forward to them.  Who else loves them!
I was a bit reluctant to go cause the drive is just under 2h each way but I'm a good sport so off we go!
Stop 1:  Salvation Mountain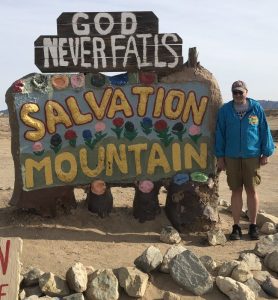 Click here for the story, created by cousin Leonard. Leonard passed 02102014
Paint cans are a big thing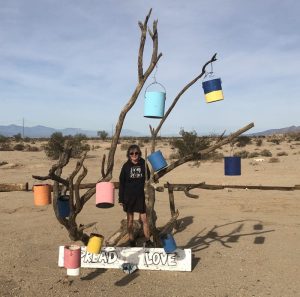 Not what we expected, super cool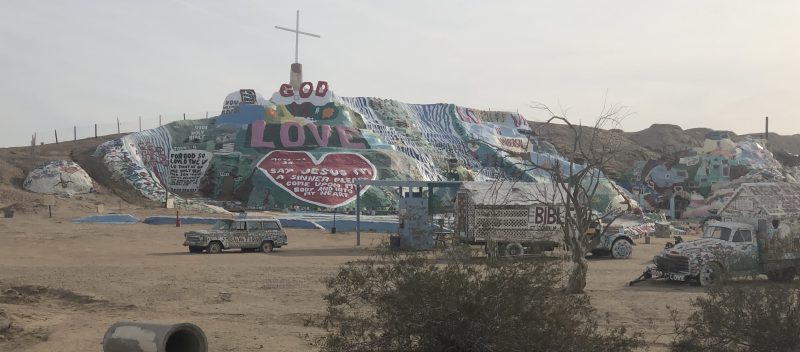 Click on the photos to see the detail
Stop 2:  Slab City
Under the unforgiving sun of southern California's Colorado Desert lies Slab City, a community of squatters, artists, snowbirds, migrants, survivalists, and homeless people. Called by some "the last free place" and by others "an enclave of anarchy," Slab City is also the end of the road for many.
Allan planned this trip and didn't do any research, very unlike him, on what we'd see, these sights were therefore, unexpected.
People do live in these RVs, as a whole they were very friendly.
No, Allan this isn't really a hostel!  Note the solar panel on the camper, the guy that lives there is standing on the right.  The Class A has a sign "Occupied"
Next the library, note the comfy seating for your book reading enjoyment!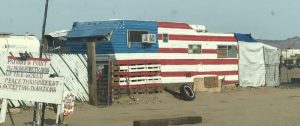 Sites available if anyone is looking     
Do not know how they dump.  It doesn't smell that's a good thing.  We did see a dude delivering water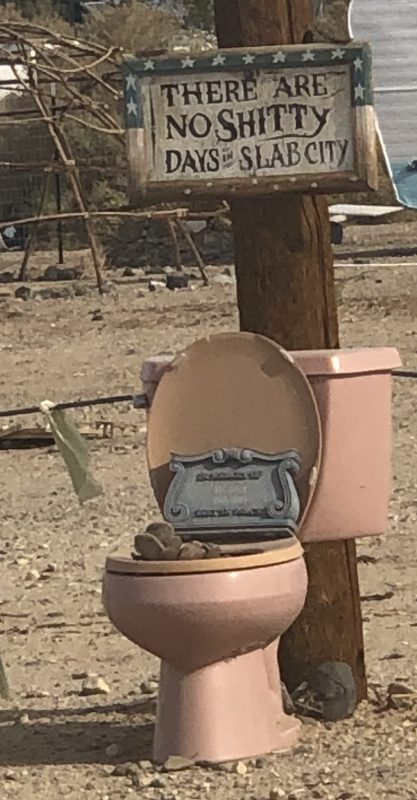 Love that the GPS know the dirt roads   
Stop 3:  East Jesus
It's been quite an experience so far and East Jesus does not dissapoint.
East Jesus, (click to learn more) here we come.  Approachng we encounter this is the "welcoming" sign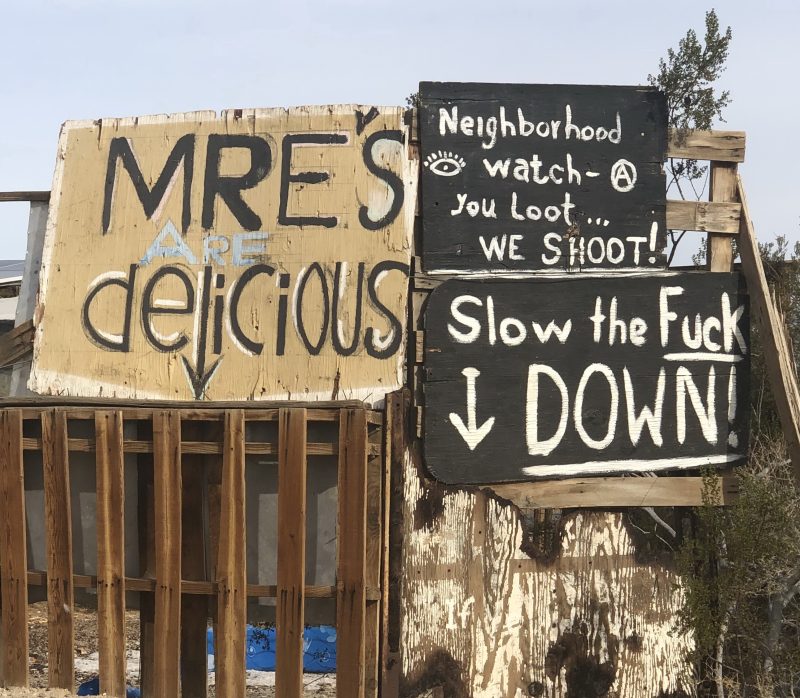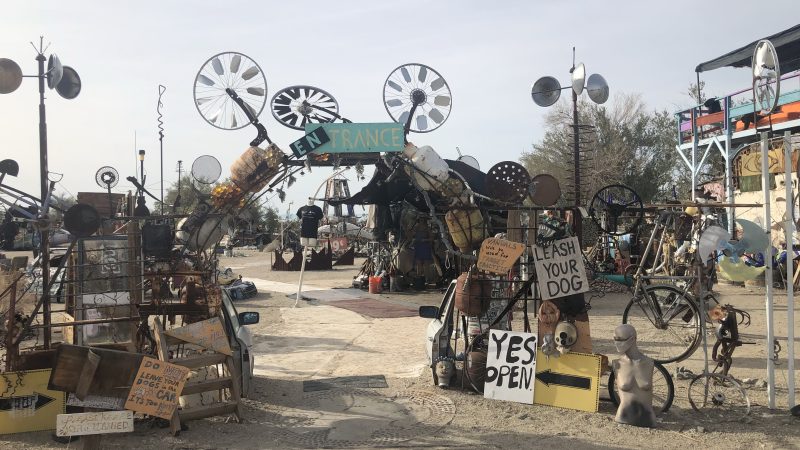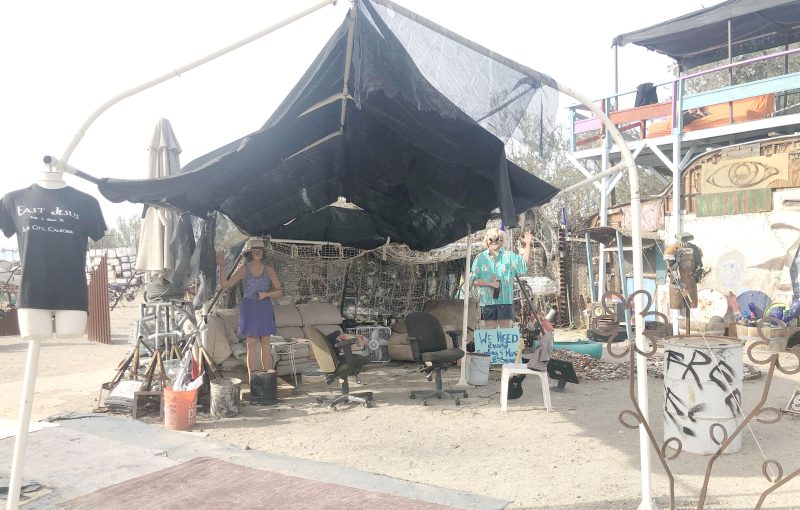 I'll let the photos tell their stories, such detail.  Tires, bottles, one man's junk = such creativity
I highly recommend visiting the East Jesus website "what a place" is the sentiment we walked away with!  If you are in the area these places are a must see!!
4th & final stop:  Bombay Beach    stay tuned!