We had fun spending our last Island weekend with Kyle & Megan. Dice, cards, delicious steak and Caesar salad, and fun, fun fun.
Sunday, May 1st we watched an Indy Race. An exciting race but POOP, Allan's driver finished ahead of mine.
Monday, May 2nd our last trip to Nanaimo. Like so many others days, this one starts off with pouring rain. I'll not miss the rain and gloomy days but will miss the many great places we visited and friends we made in the park.
We take ourselves to, of course, the waterfront. We love it there. We drive by the Petroglyph Park, stopping hadn't work out – this time we stop.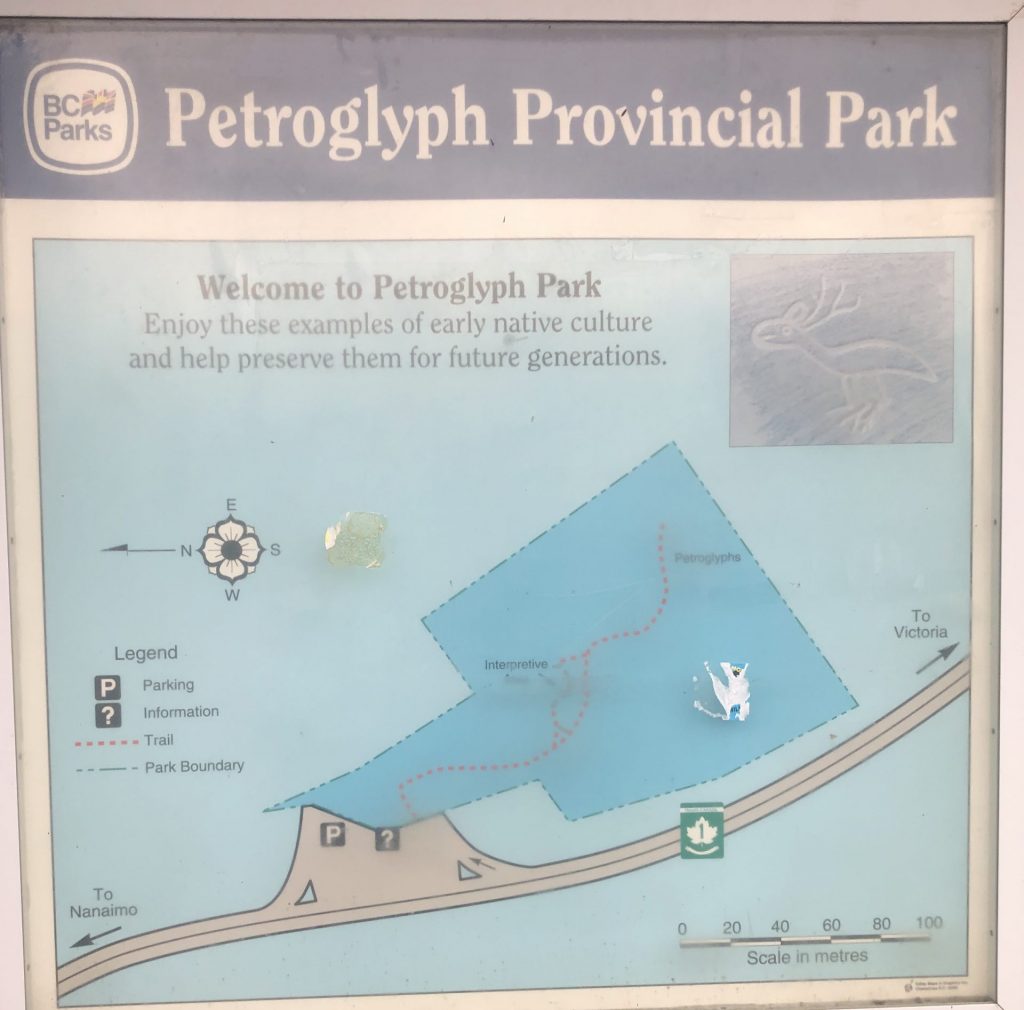 Took all of about 8 minutes to see it, but we did.
Off to the habour front… From the highway we see a cruise ship. We haven't heard anything about one arriving yet here it is. We walk towards the ship, no extra people – where is everyone??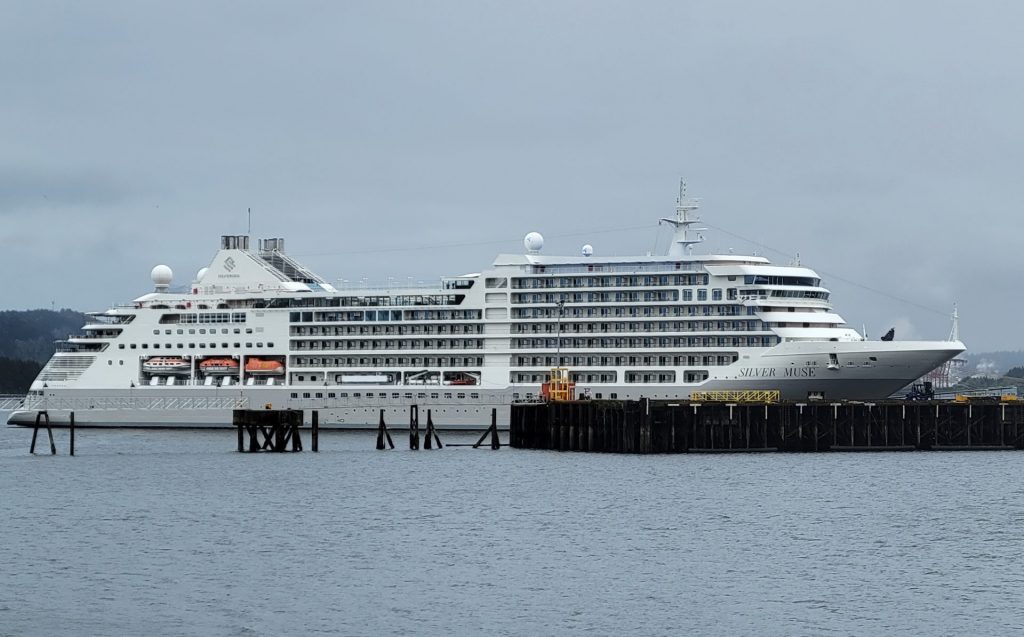 Meet the "Silver Muse" Read about it here Now we know about where the people are.
A harbour front visit must include a visit to the W.E. Ricker. These are the photos of our first viewing of the Decommissioning of the Canadian Coast Guard offshore fisheries research vessel CCGS W.E Ricker, and today the last we will see.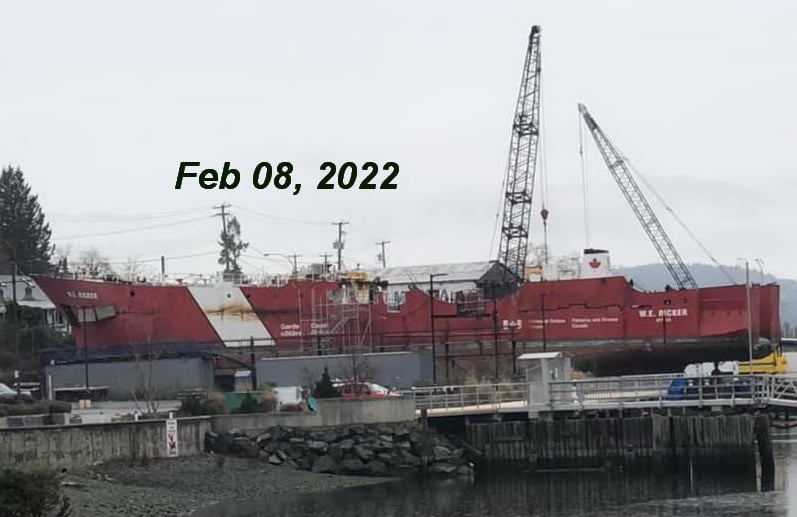 I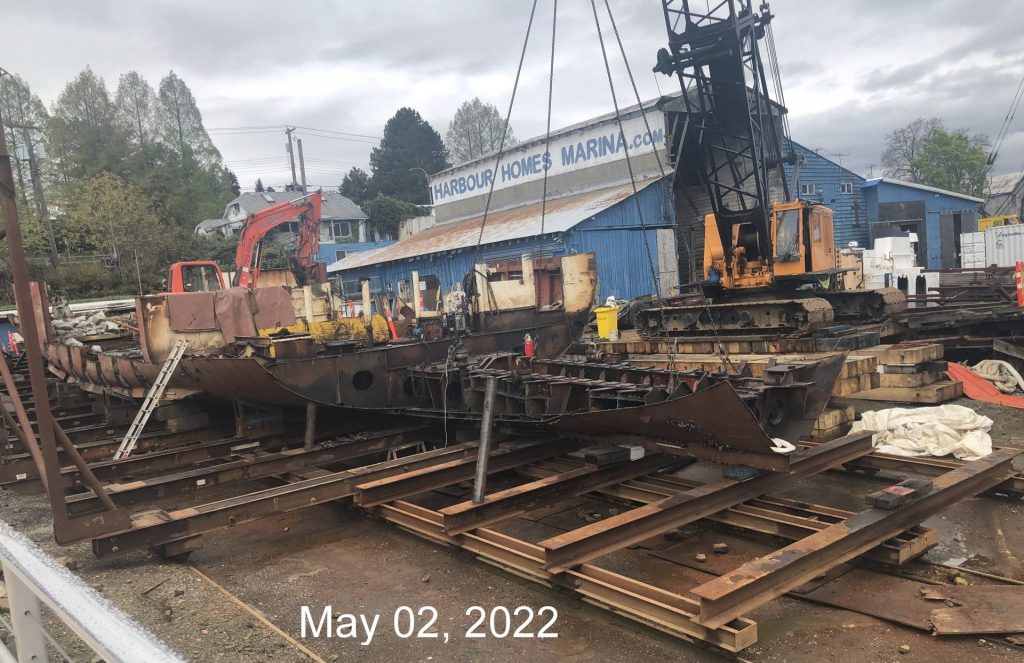 Will share the entire series of photos on a new post. Stay tuned….
Yet another water plane off to Vancouver, 20 minutes and you are there! We should have done that for a few day getaway. Next visit.
What's a walk, without a reward? Non-existent… Spot Silver Muse in the background?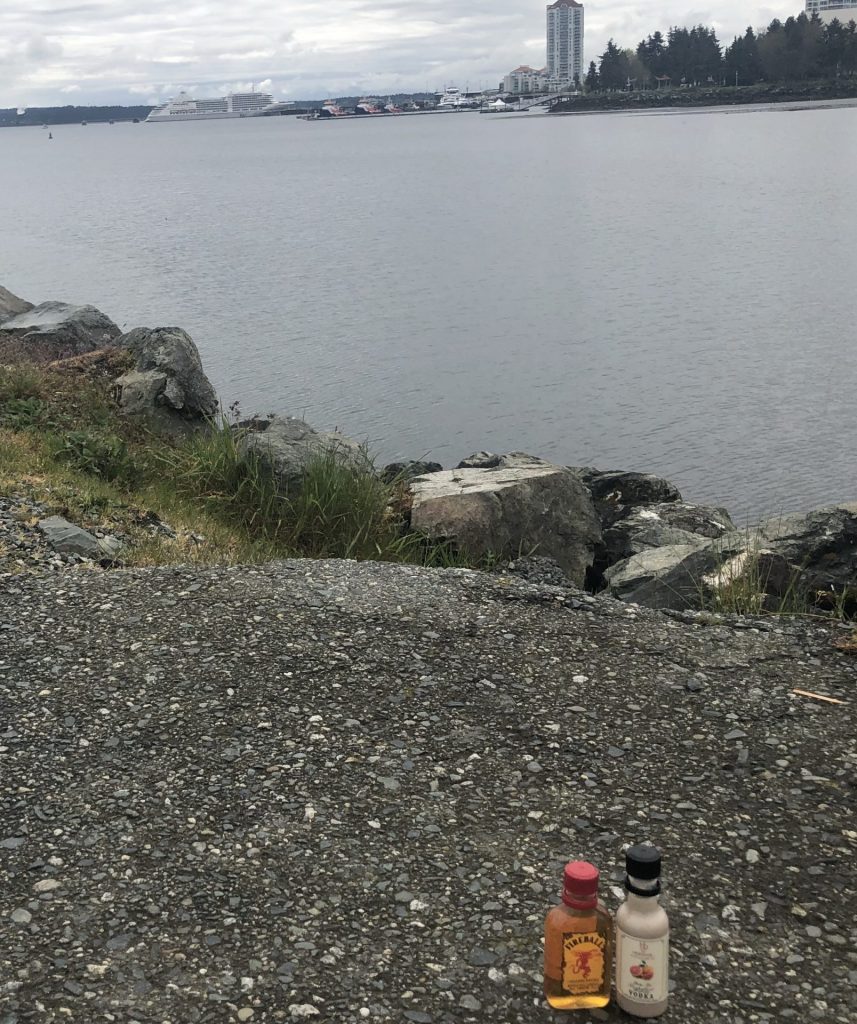 For at least a month, a nearby gas station, had a large felled tree, we since have learned it 260 years old being carved. We've never saw the carving in progress, stopped to day to see it. Simply WOW!!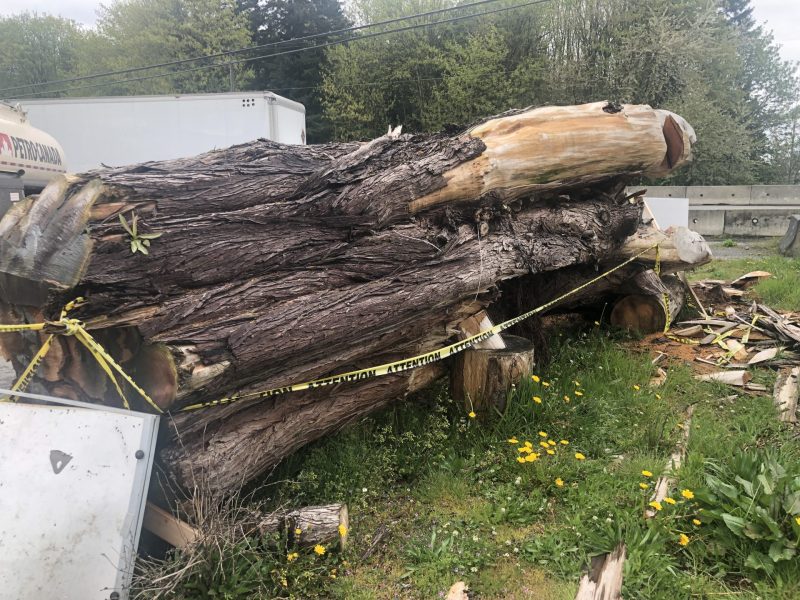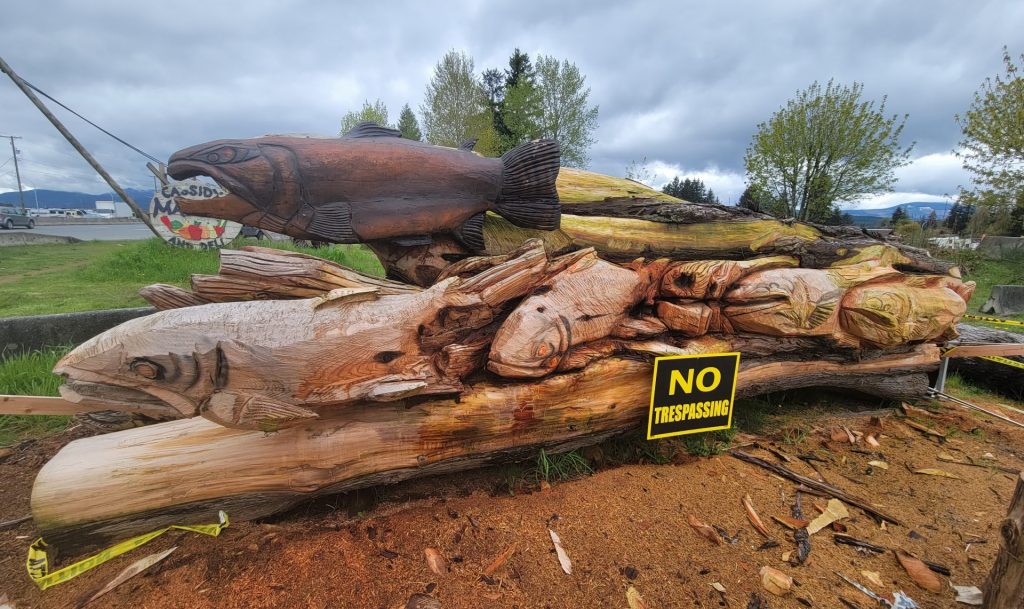 Great day!