Today is downtown Kelowna day to see Nissa who is treating us with Neurokinetic Therapy (NKT).  Allan for his shoulder and hip, me-my twisted ankle.  We are kind of falling apart but Nissa is helping.  She gives us  homework!
Allan is ecstatic!!   Jeeps in the parking lot!  #duckduckjeep
Our first recipient!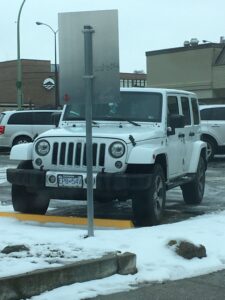 Ducking we go!!
The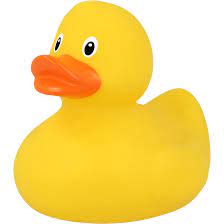 fits perfectly into the door handle hollow
Not to obvious, can't be missed.
Ducking #2:
Ducking #3:
This is short term parking lot, we are hoping to see someone approach their Jeep.  My Nissa appointment is for 1/2 hour, Allan's 1 hour.  We will be hanging around the area waiting for the other to complete the treatment.  My appointment done, all ducks still in place.  Where is everyone?
I take a walk to the lake while Allan is being done.re  There is a boat in the lake, see the little dot? That's the boat  Must be 🥶 out there.
Allan meets me as I'm walking back.  We're exciting to get back. Sadly, though all the Jeeps are still there.   We hope we brightened these Jeep's humans day!
Feeling cramped? Looking to move?  How's this?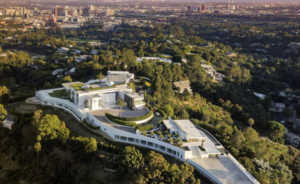 105,000 sq. ft. 

21 bedrooms

42 bathrooms

30 car garage

5 swimming pools 

Bowling alley

30-seat movie theater

Full-service hair and beauty salon       

Asking:  $340 million (that's US $$)
Ending with…