First up, Smithers.  Allan's new favourite 🍺 is on sale until tomorrow.  Not being able to resist a sale we're going to grab a case.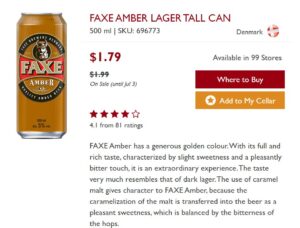 We went to a Costco type warehouse, Bulkley Valley Wholesale, (Bulkey is 50 years old, Costco 37 – did Costco copy Bulkley??)  BC Liquor & Safeway.  Yesterday, BC dropped the mandatory indoor mask mandate, it is still recommended to wear them.  It was a little disconcerting to see how many were not.   We think it is too early to drop the mask requirement, time will tell.
Tyhee Provincial Park, a 5 minute drive from our park is today's destination.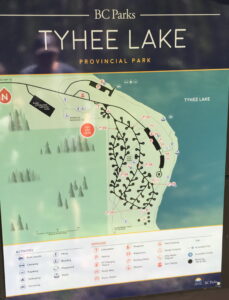 Photos taken from the observation deck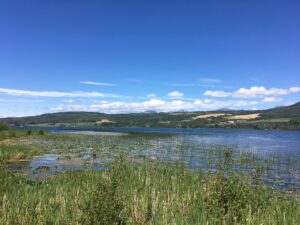 What's going on here?  The boat needed a battery boost.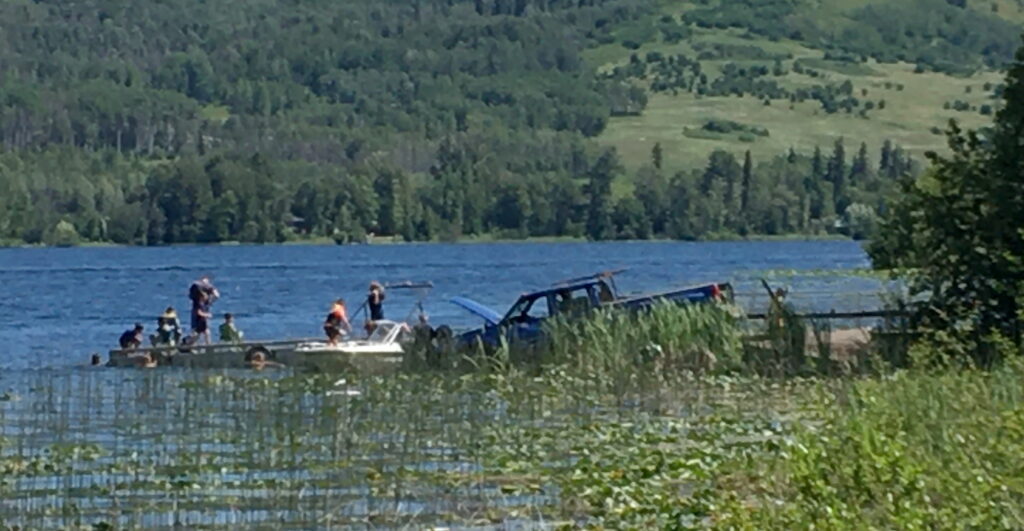 There is a beach with grass, not sand.  This isn't my photo – the beach was packed so didn't want to take my own.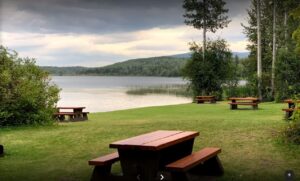 Stop on the drive back

I still haven't taken a photo of Hudson Bay Mountain that does it justice
Bob says "Thanks Allan!"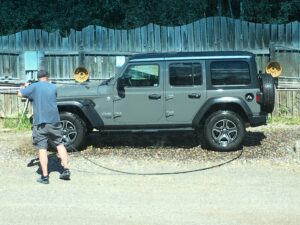 Who hasn't suffered this?