We awake to the sounds of children in the playground.  Still not a fan.
Forecast says cloudy all day,  with a high of 14.  We are now losing daylight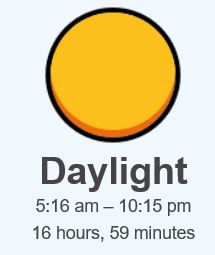 We need a few things at Walmart but first take a 5m drive to the Ferry to have a looky see.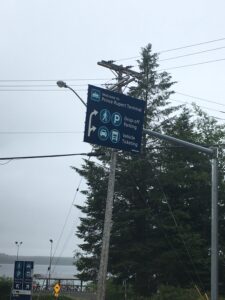 This contraption had us puzzled last night.  We could only see the tip of it from Bailey, it has flashing light.  Now we know it has something to do with unloading containers.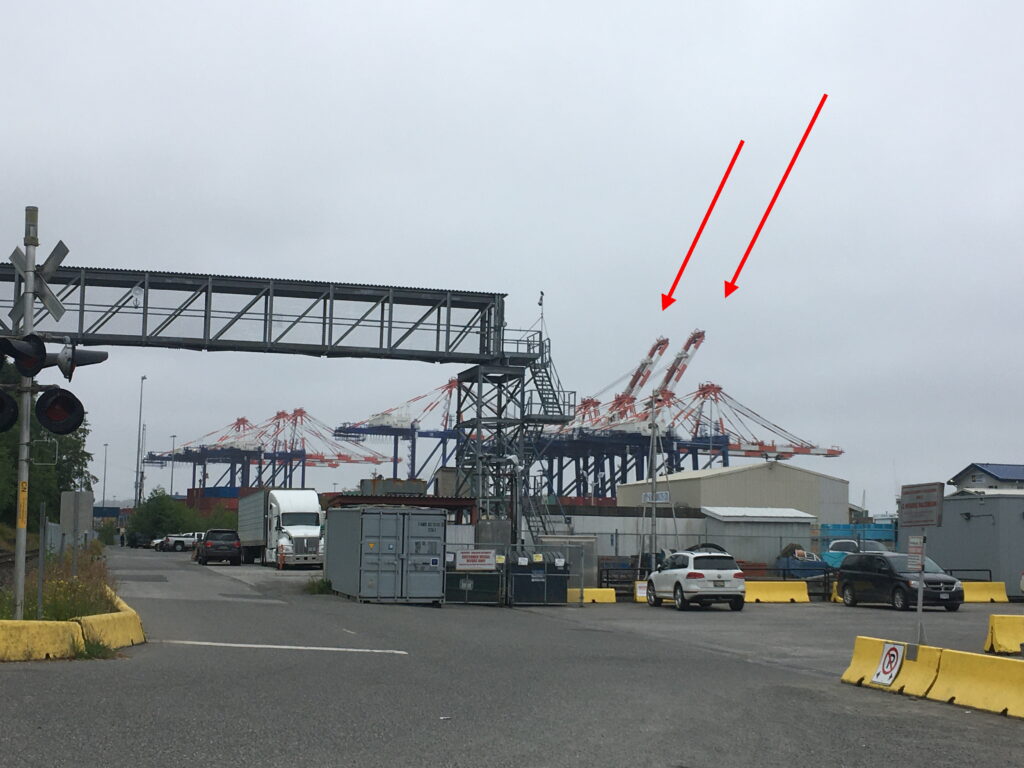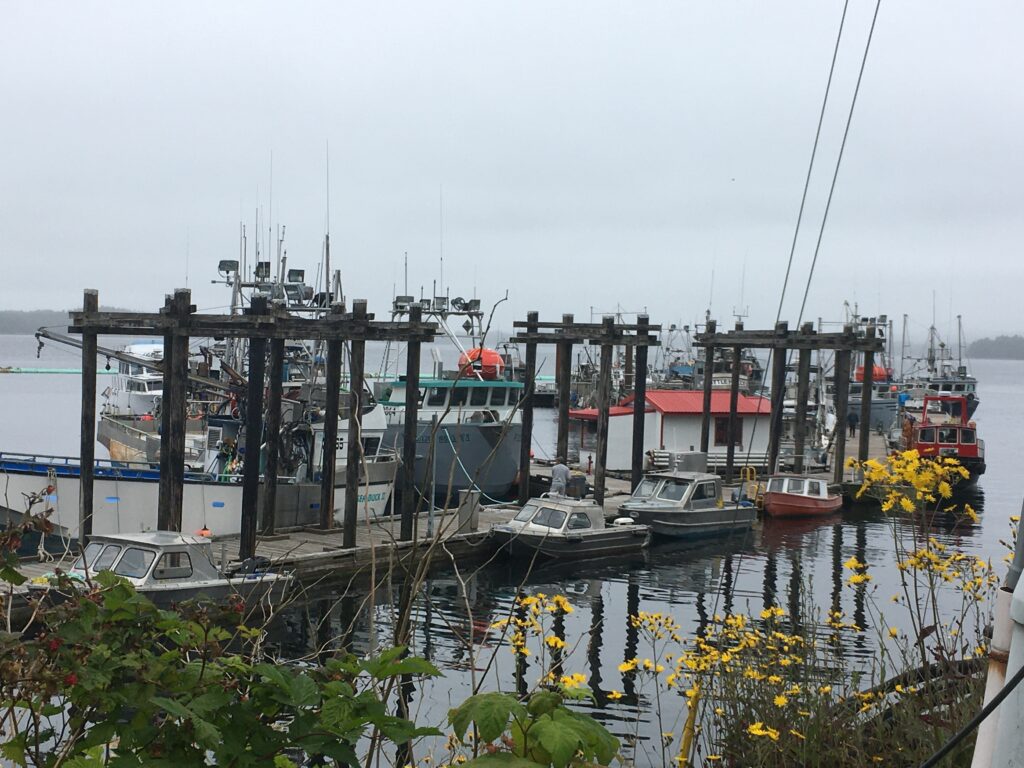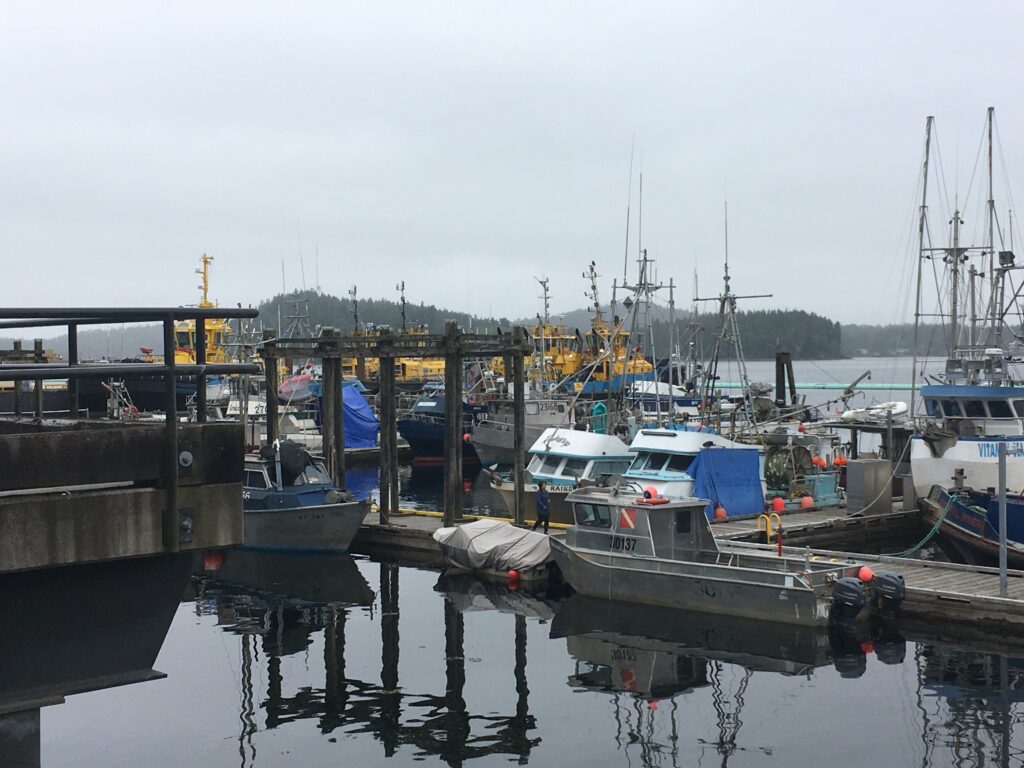 What do we spot?? In amongst the containers – Canadian Tire.  Allan points out the CT tractor/trailer we saw was here picking up the containers not delivering to a store as we thought.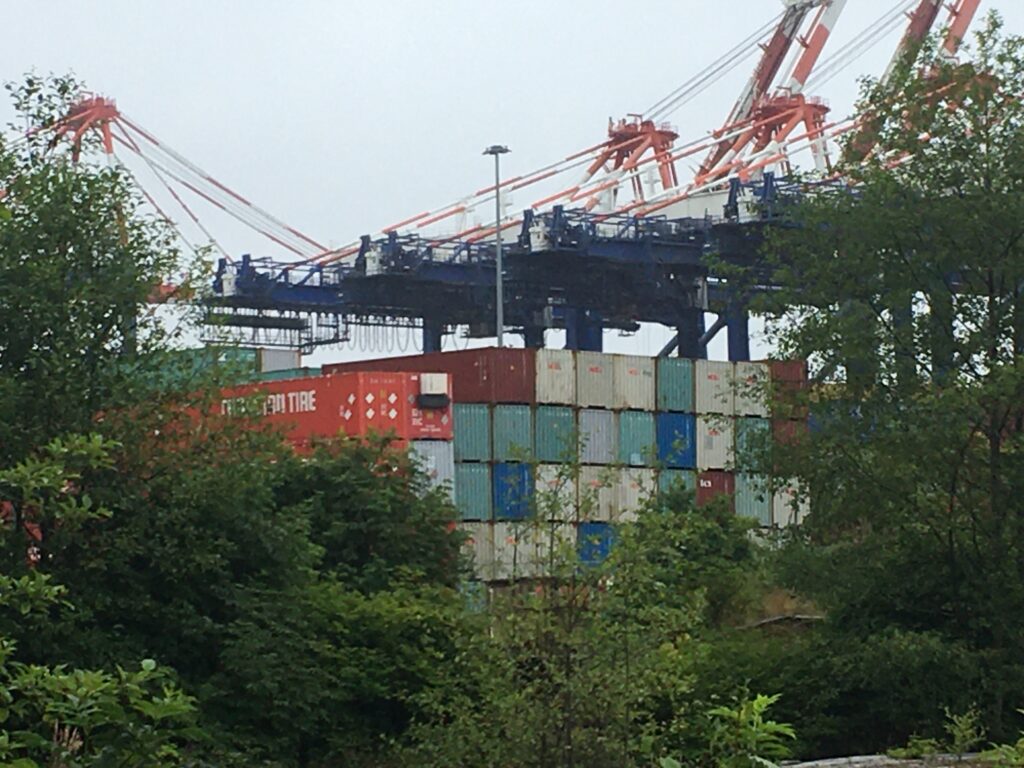 Unloading a container:  As ships approach the port, they are met by tugs that rotate them to point downstream and nudge them sideways to berth at the quay. Then the unloading process begins. Containers are lifted off the ship two at a time by quay cranes, 450-foot-high behemoths with booms long enough to reach across the width of the ship.  Unloading the ocean vessel can take 1-3 business days.
YouTube of unloading a ship.. click here 
These photos were taken from the Walmart parking lot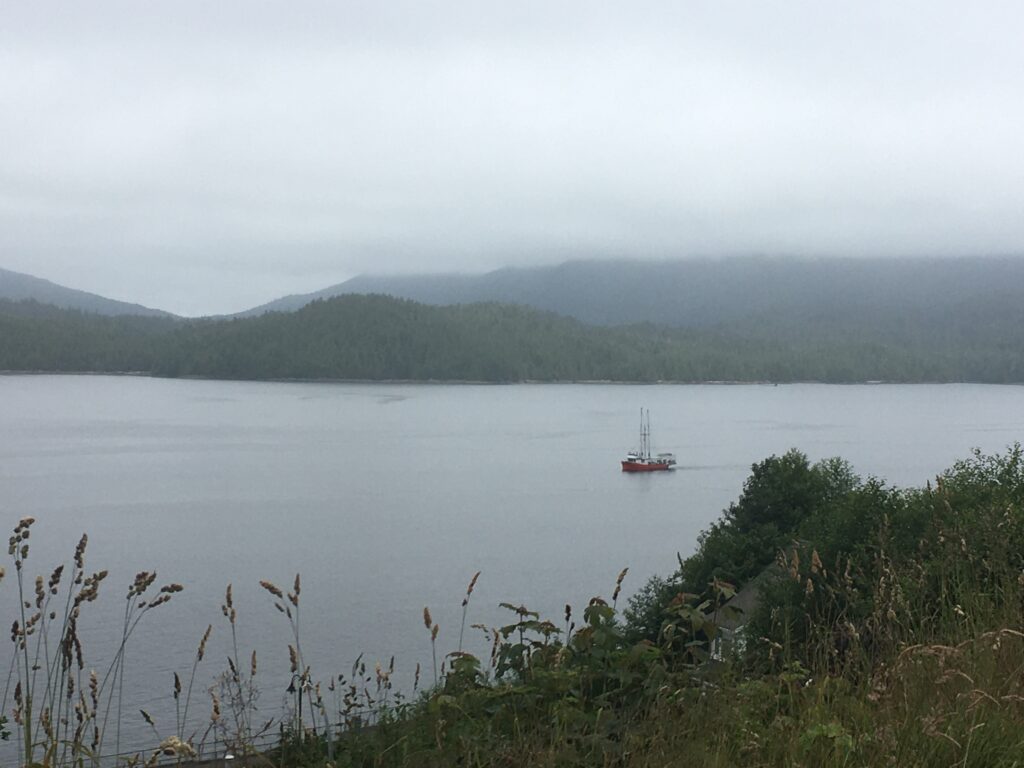 Dreary weather as promised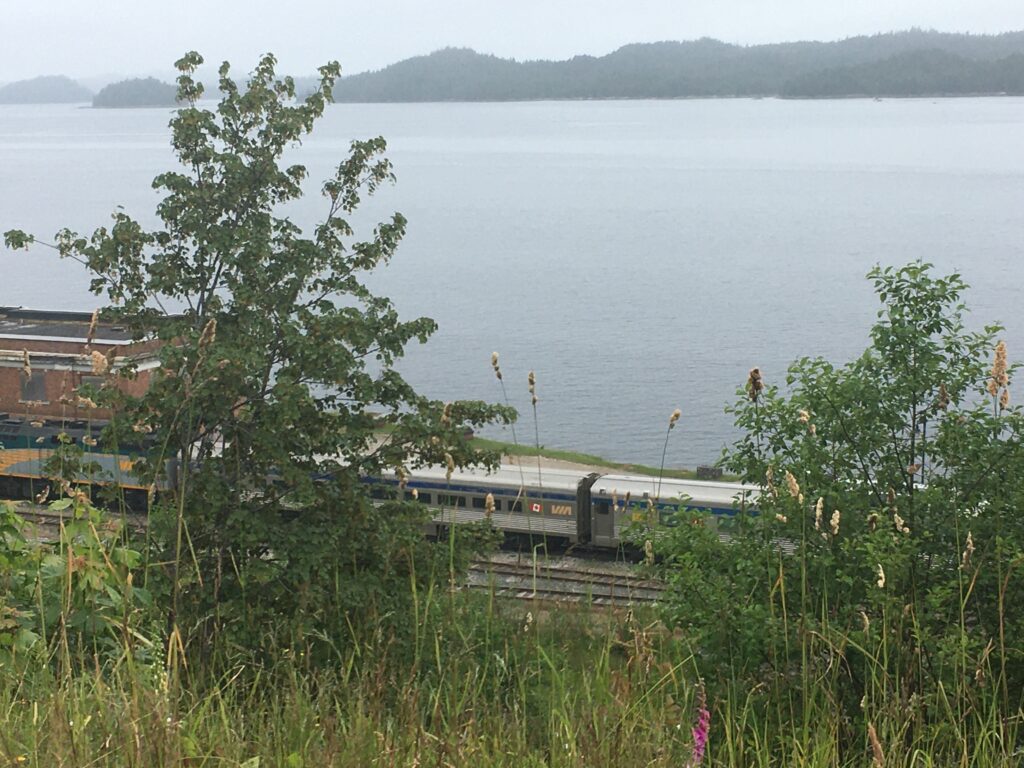 Allan learned/taught me, we are on a island!  Do not recall crossing a bridge.  Will pay attention when we head back to Telkwa.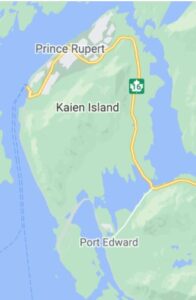 A walk around the park we find this.  Suspect this closure is not Covid related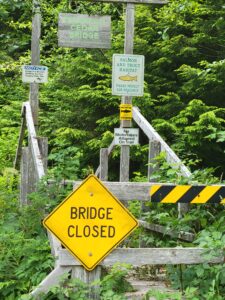 Bailey deserves better than this