Who BBQed last night in the hail/rainstorm??  This guy, AKA my guy! It wasn't raining when he started.  Flashstorm, good for the wildfires. BC declared a"State of Emergency" starting  July 21st. The fires are disconcerting, we are monitoring our routes.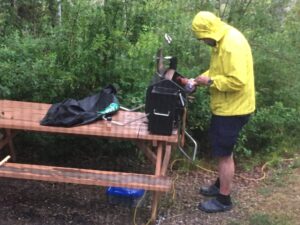 Good bye PG!   It's been fun, not quite a blast but fun.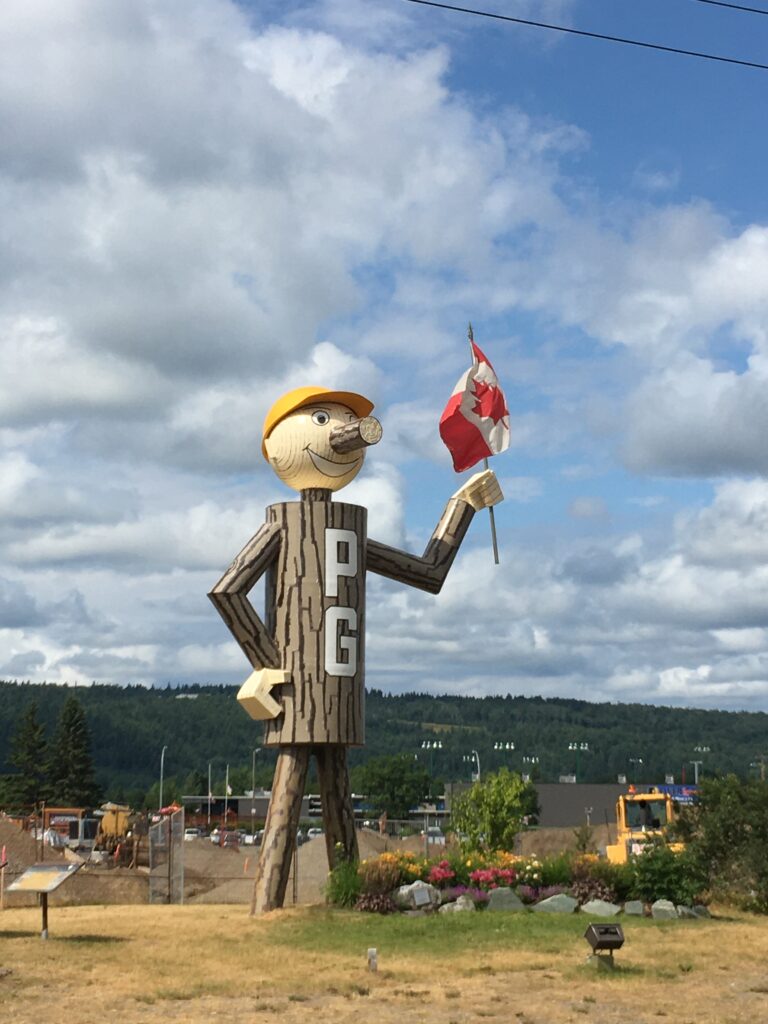 RCMP  Building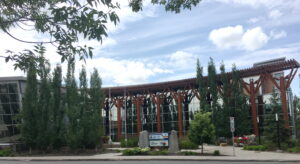 Clock Tower, clock doesn't work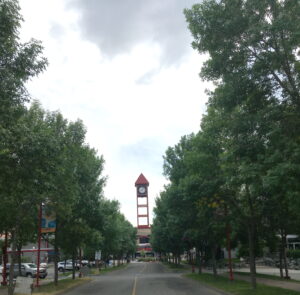 On the road again! 
Allan's fire research prior to us heading to Valemount revealed we are going to detour.  Here we are!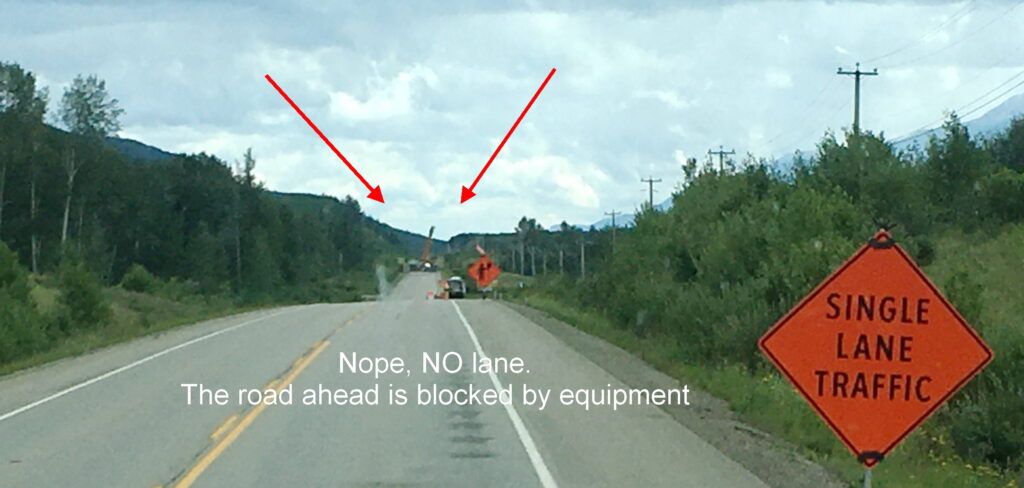 Too funny.  The flagman, unlike most, will not make eye  contact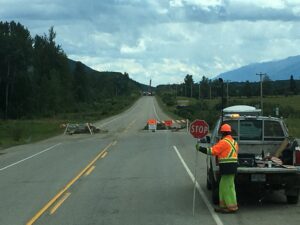 We are first in line, Bailey the Leader!  Here we go, finally …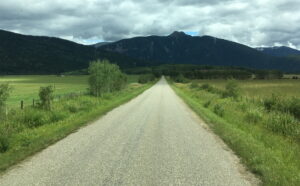 This is single lane!
More hay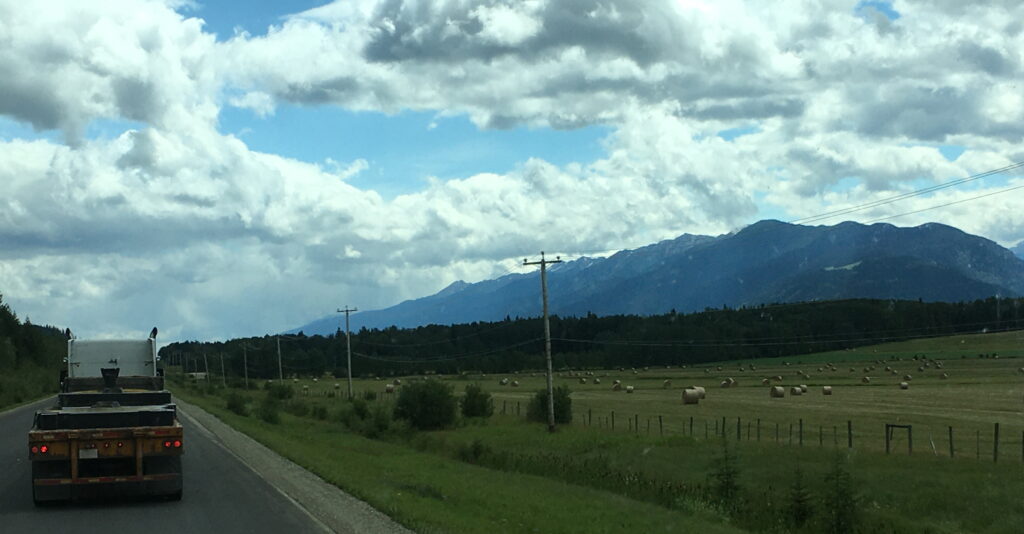 First photo I'vetake of bikers.  Blows my mind how many travel the highway.  Even in the Rockies.
Arrived!  IrVing RV Park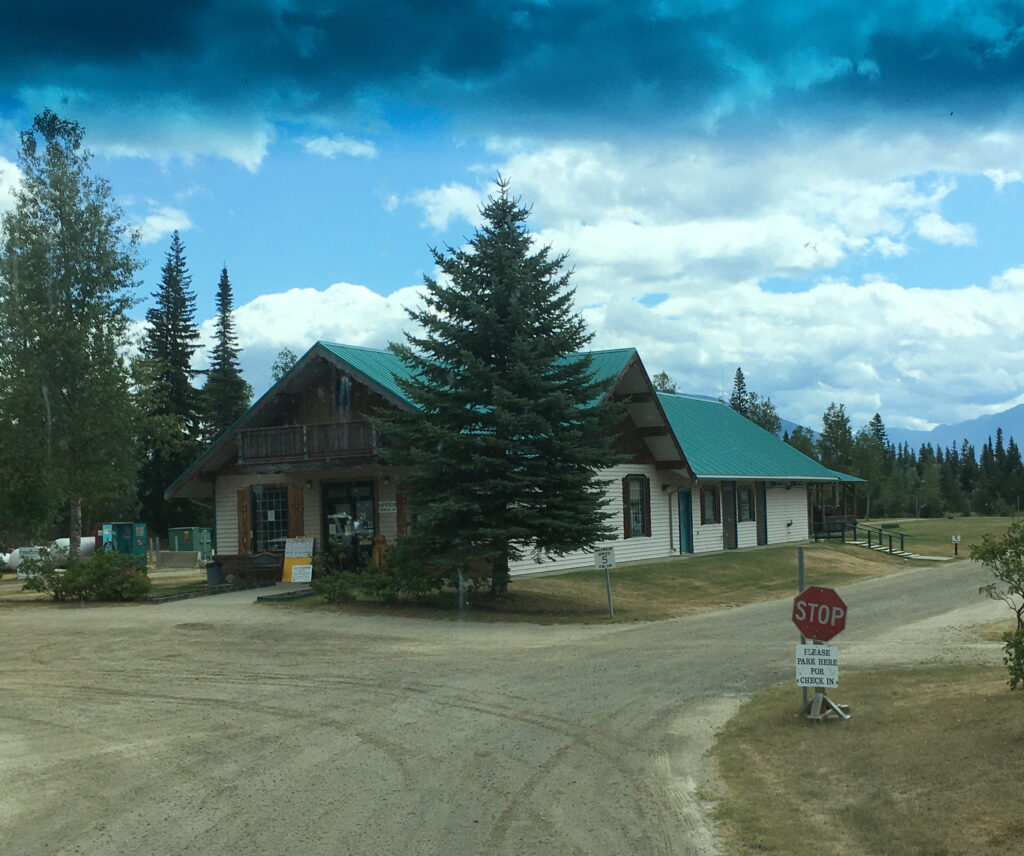 Settled!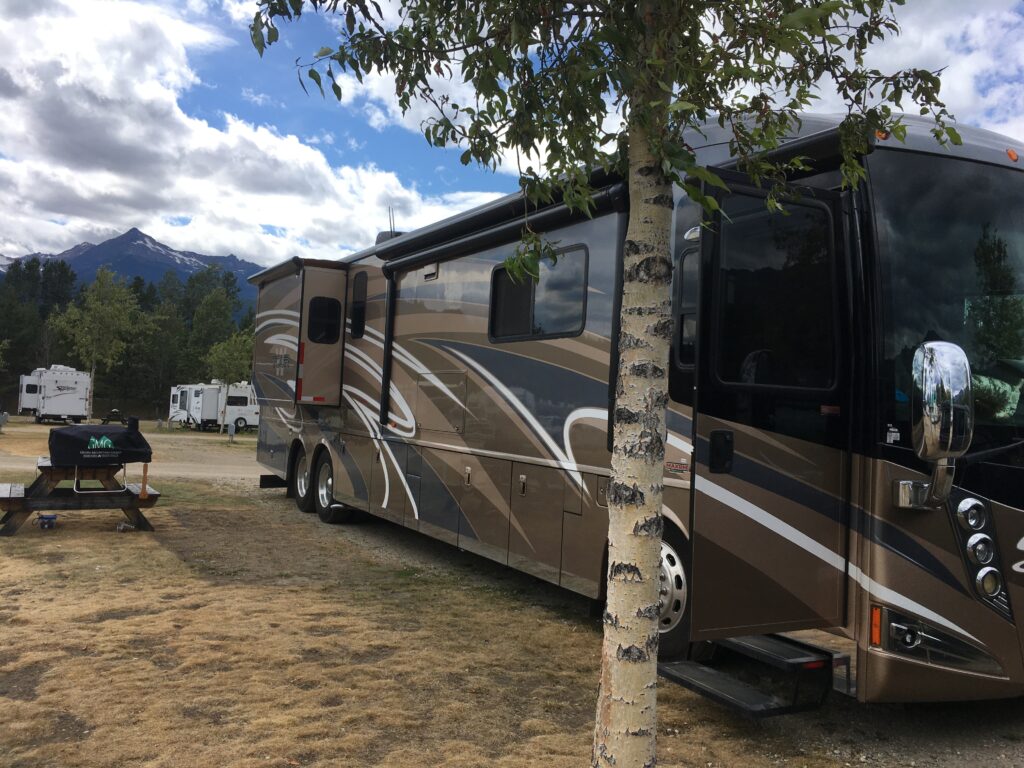 Love our new kitchen mat