First stop, Visitors Centre to learn today's must do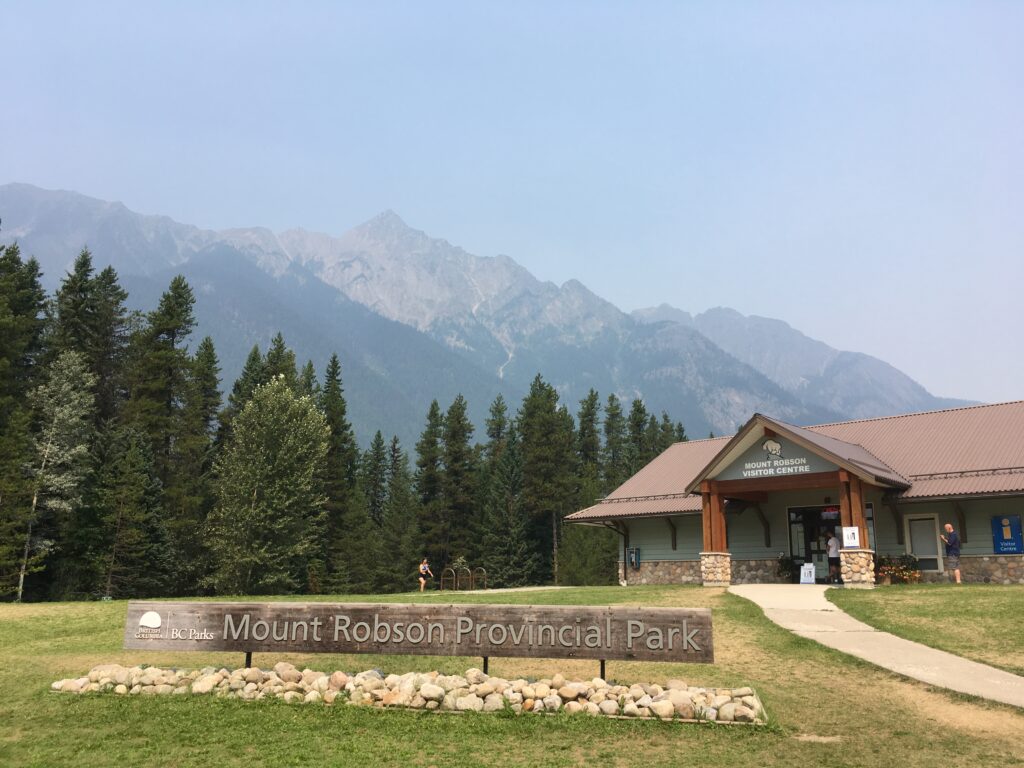 The suggestion is hike the Berg Lake Trail to Kinney Lake.  It's 4.2k each way, will our weary bones make it? 
A quick walk around the Visitor's Centre, oh our history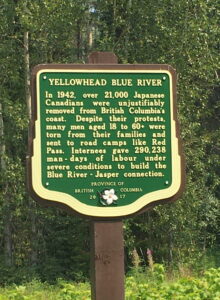 3,954 m = 12,972 feet   WOW  It's not quite as smoky here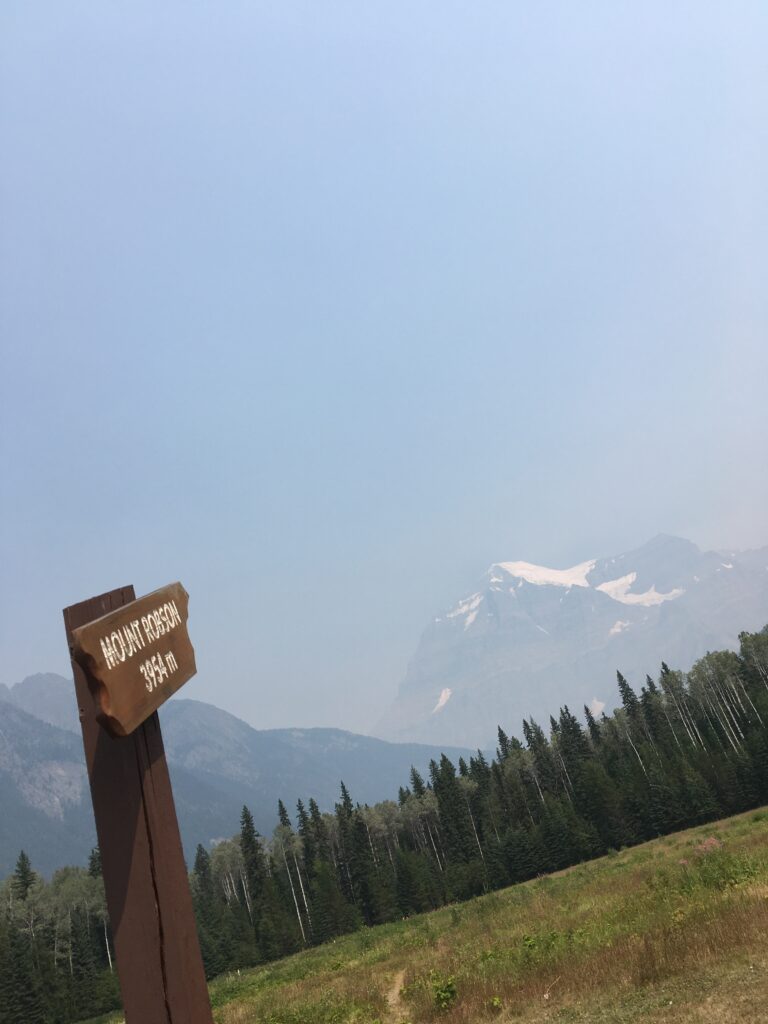 Berg Lake Trail, be kind to us 🙂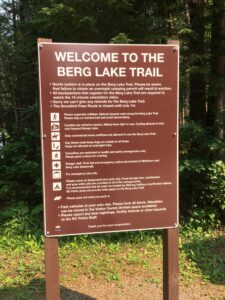 Back to Bob to get our bear spray.  Berries & bears!
Fast moving river!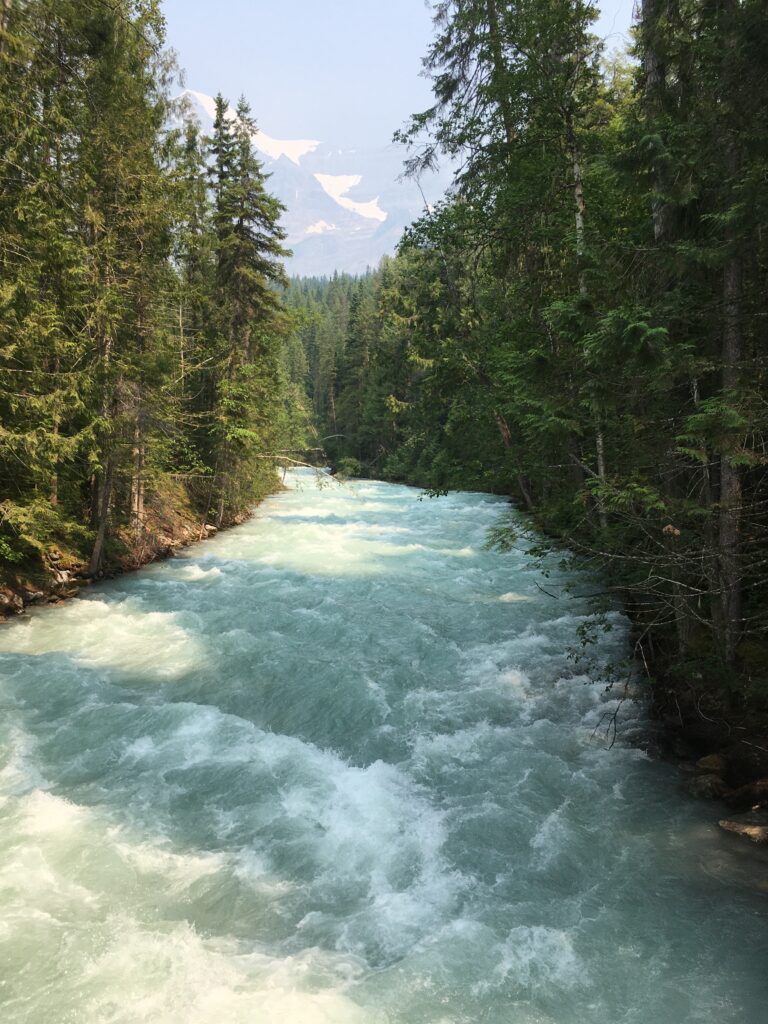 Tree on tree!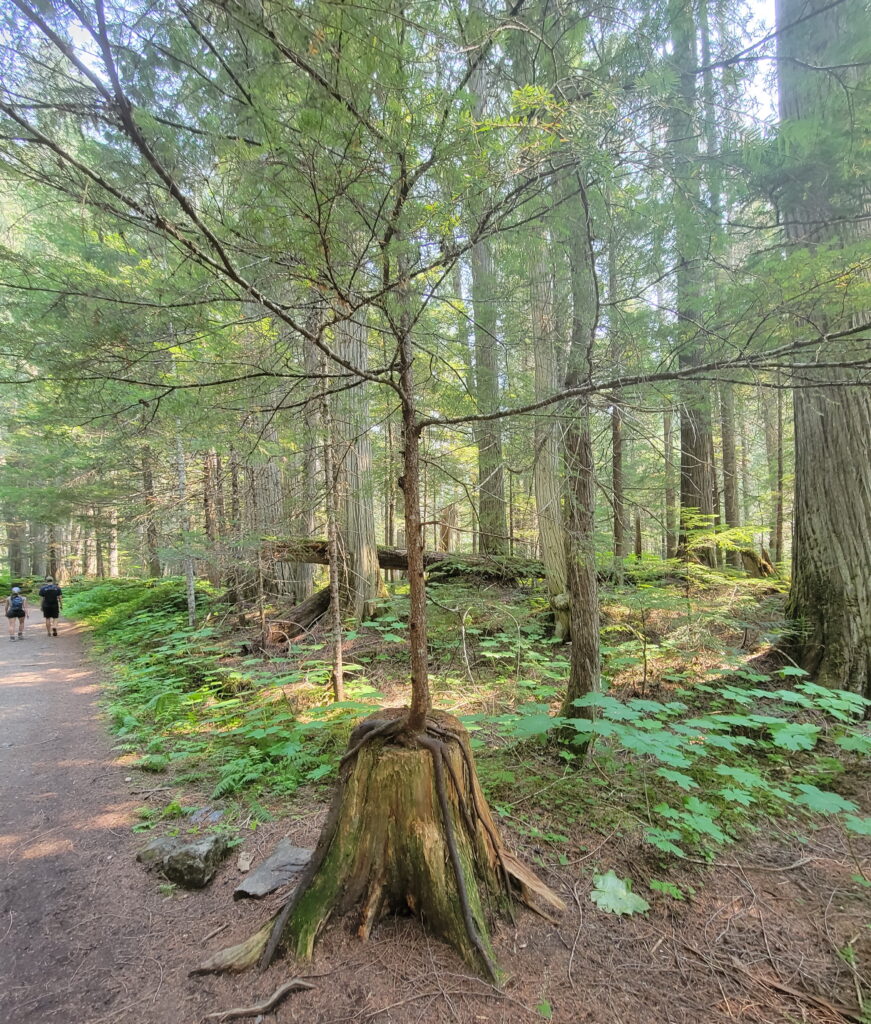 Mount Robson as seen from the trail, with just a little zoom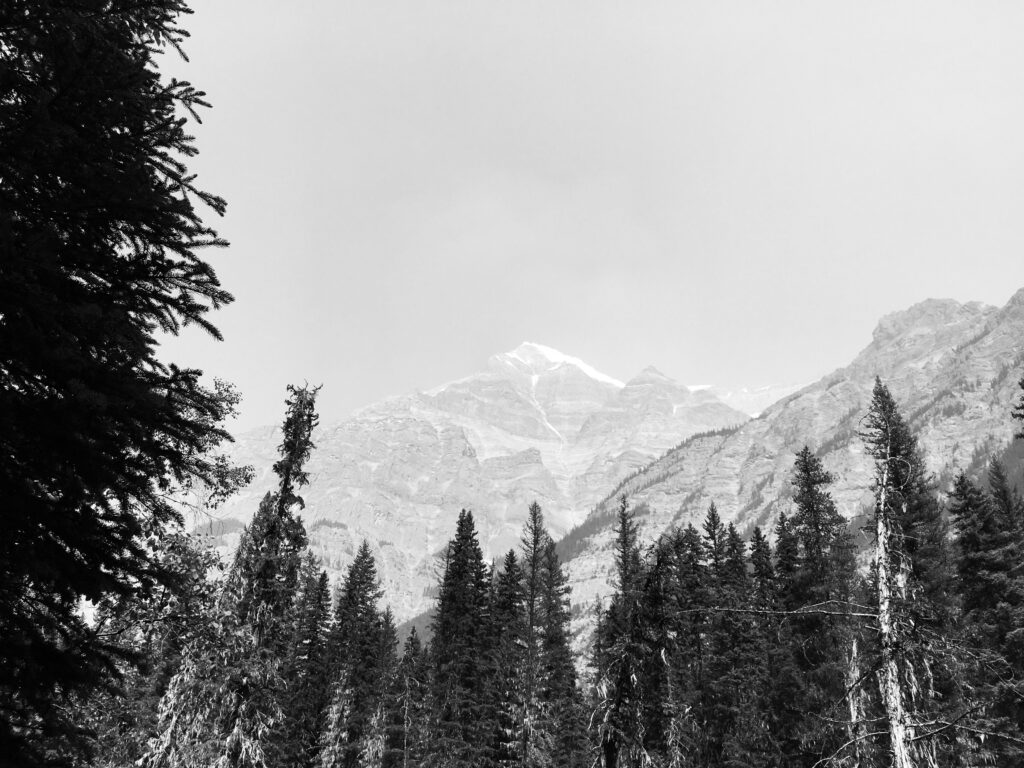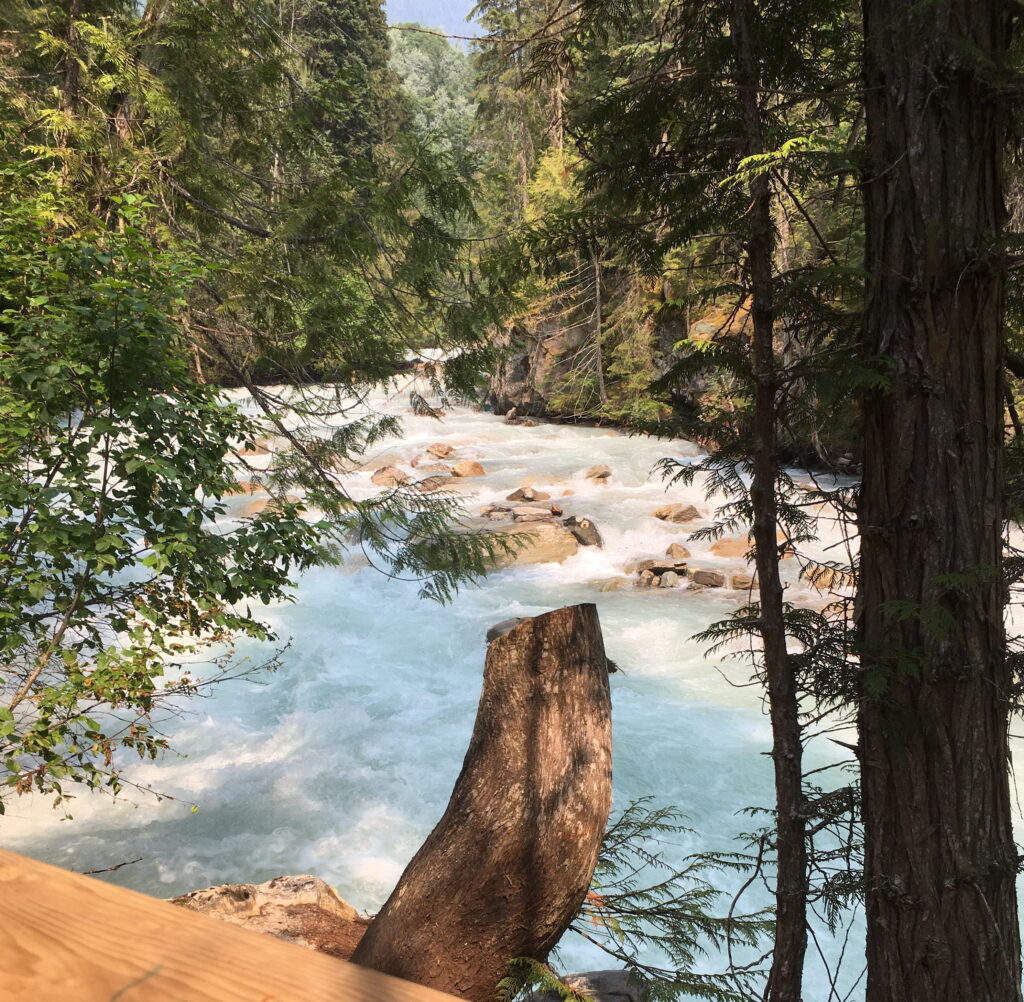 We've passed a few of these, skat?   If so, then the answer is…                             "Yes, a bear does shit in the woods.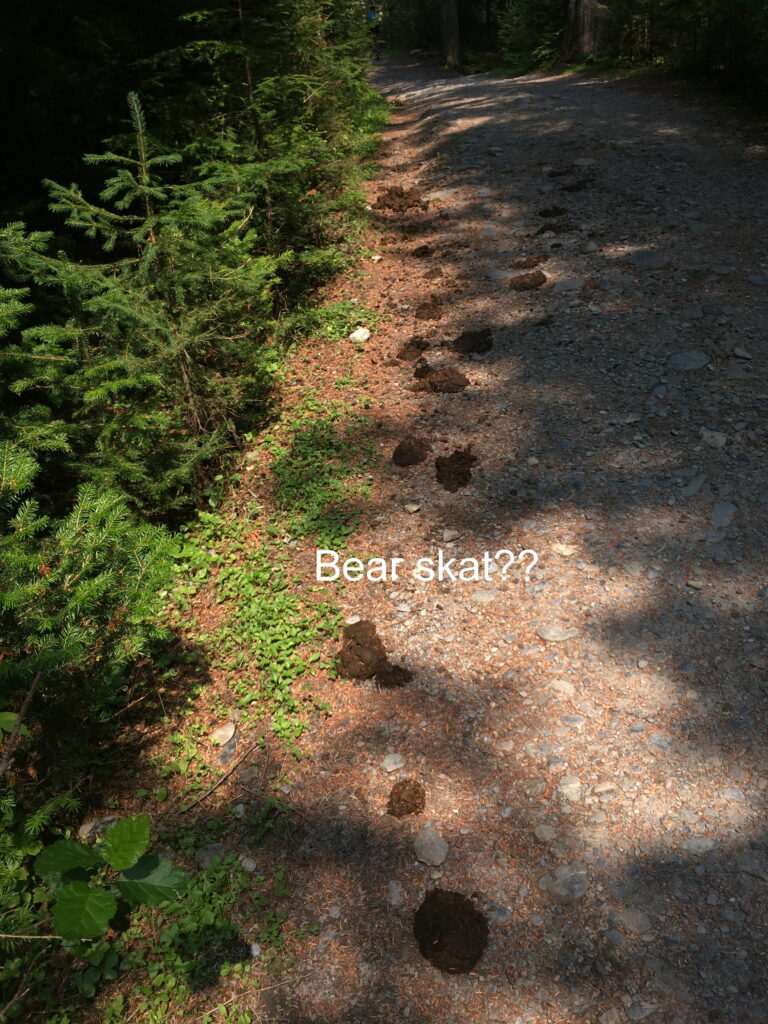 Almost there!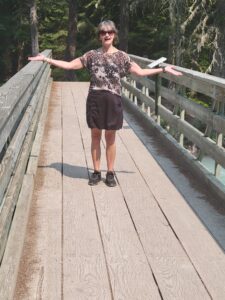 Made it!!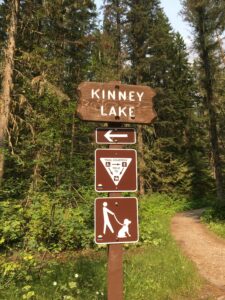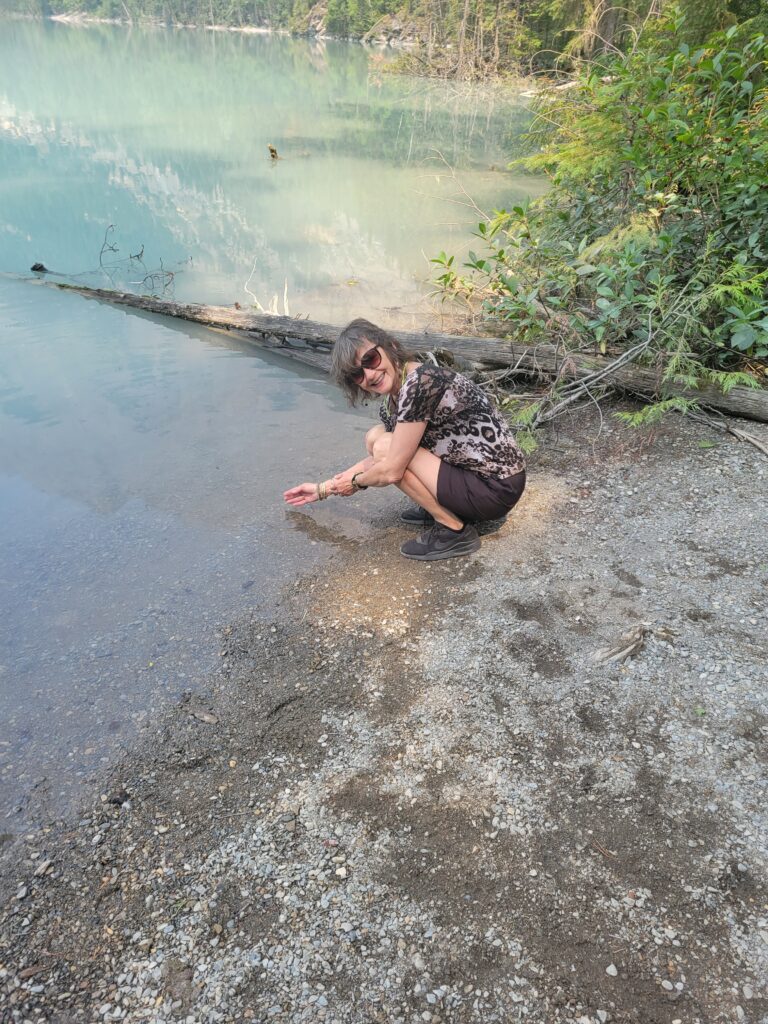 Simply beautiful!  So calm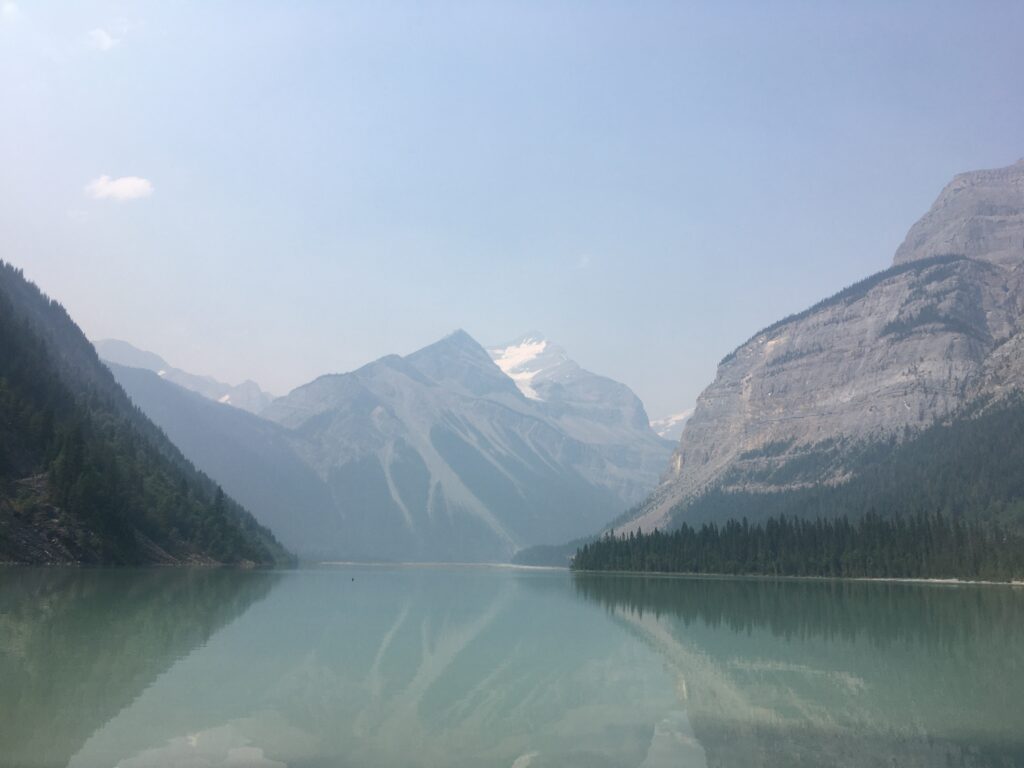 Beautiful!  Handsome!!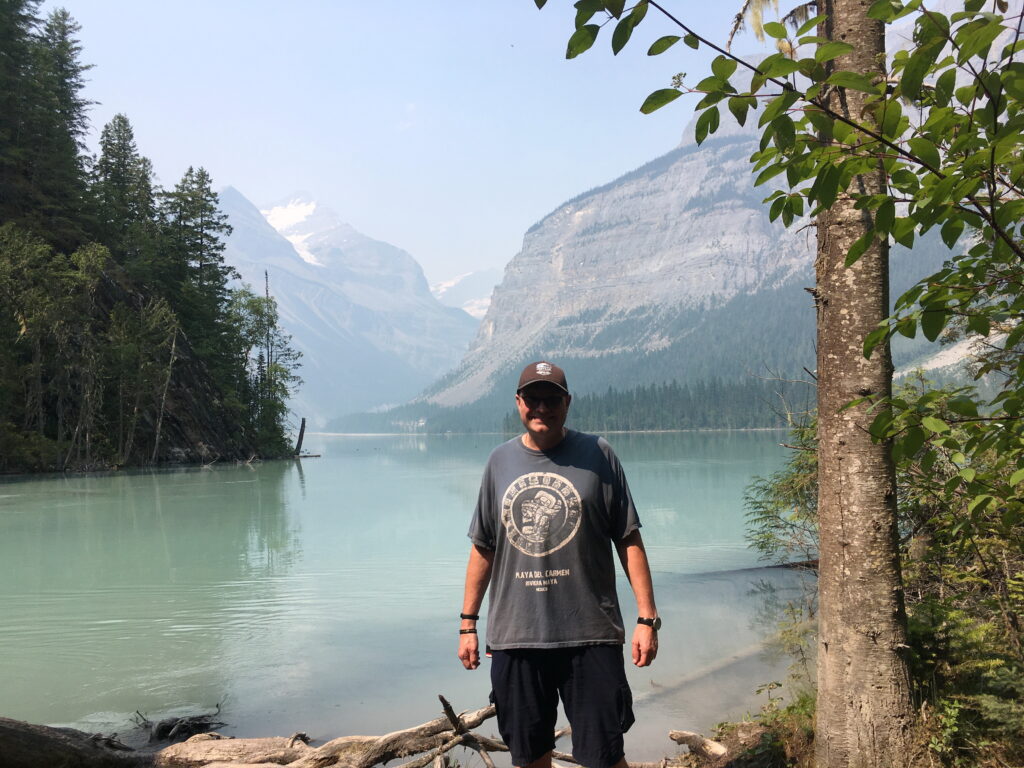 Well earned!!  Find our rewards…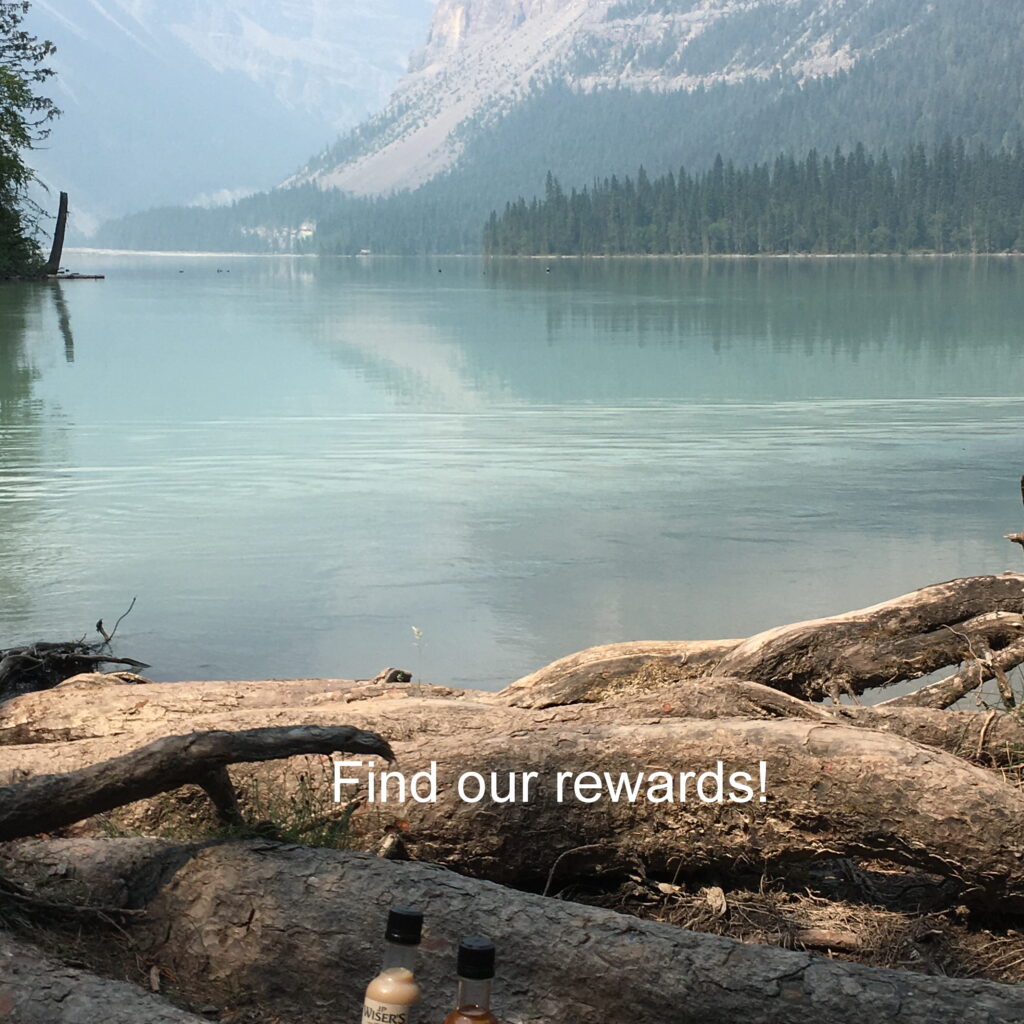 Walk back, big mountains, big trees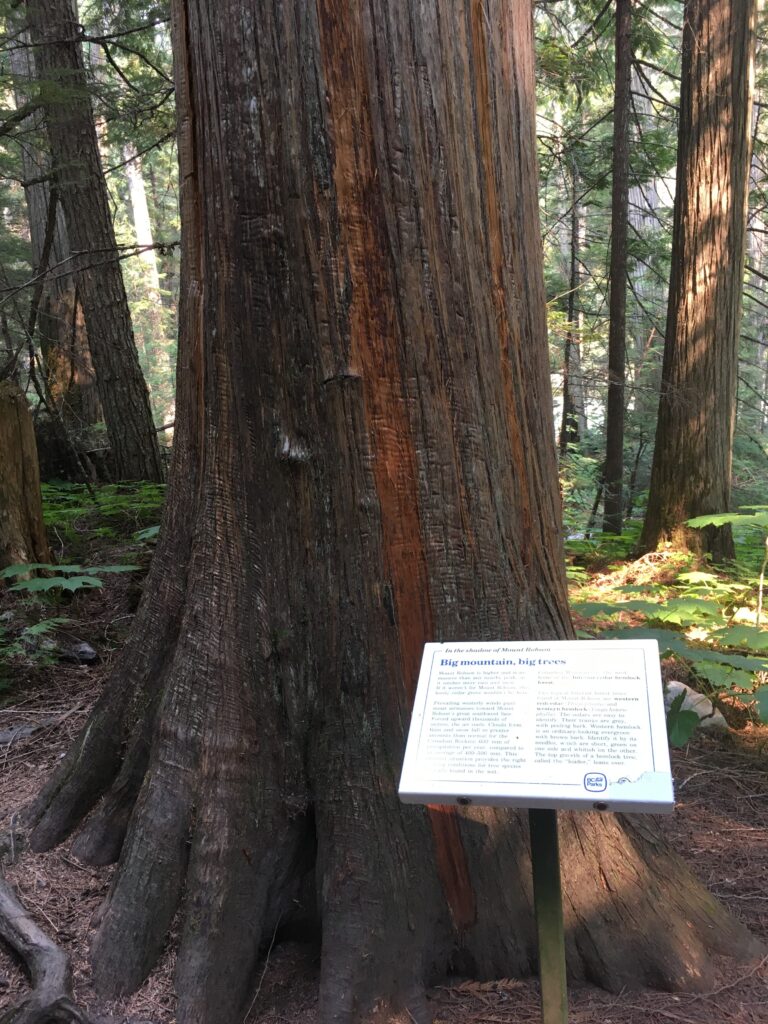 Fence, made of logs
Skies at home 🙁   Mountains gone again!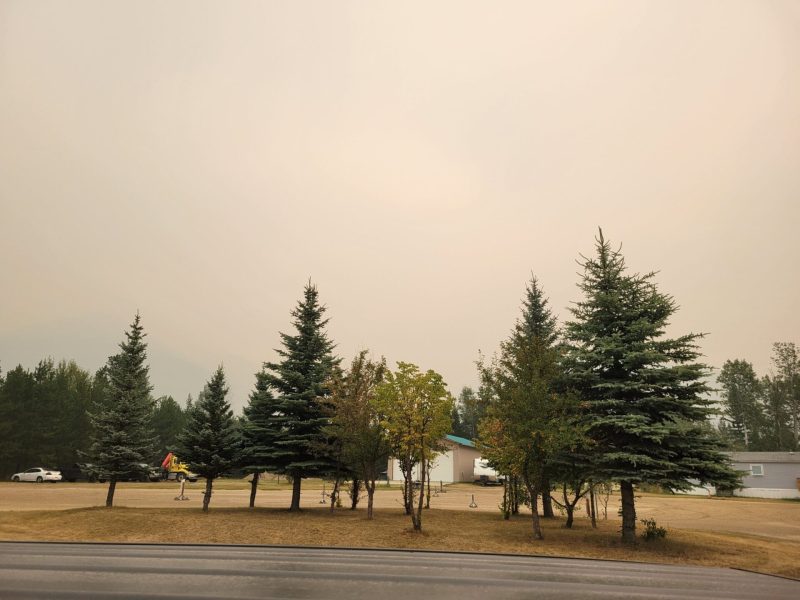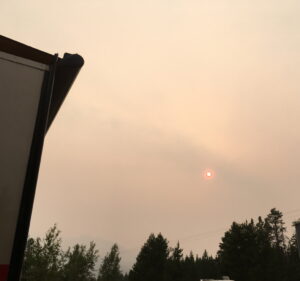 Today's funny