Allan's day to plan the adventures! Twin Falls Glacier National Park then the Smithers Airport to see a bear.
The drive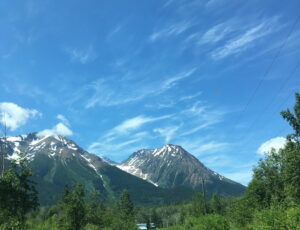 Should have read this before setting out-Note that the road is unpaved and can be narrow with low visibility in spots.  It is so easy to "do something every day that scares you" dring this trip.   There are steep drop offs, tight corners, low visibility, then there is, NO visibility around corners in spots.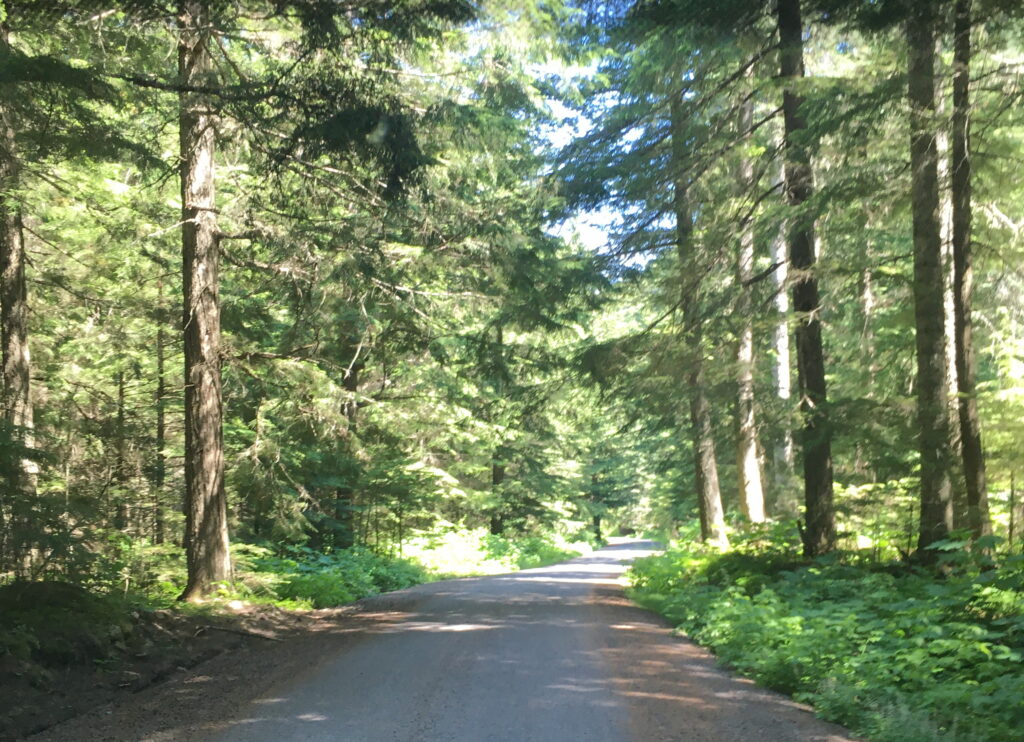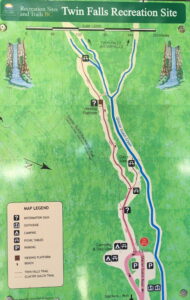 Arrived
I wish this showed how steep the trail is.  There are medium/large rocks that are so easy to slip on.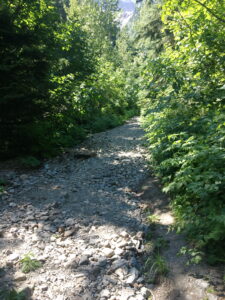 A few more steps we encounter this sign, pretty sure we will not return in winter.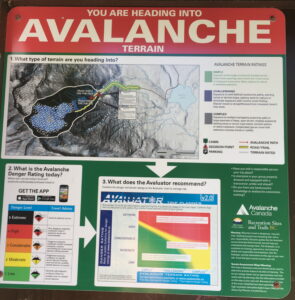 We make it!   The view is breathtaking.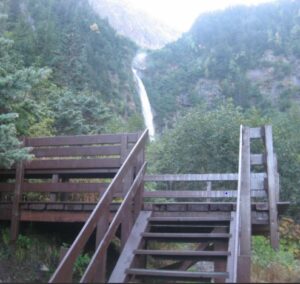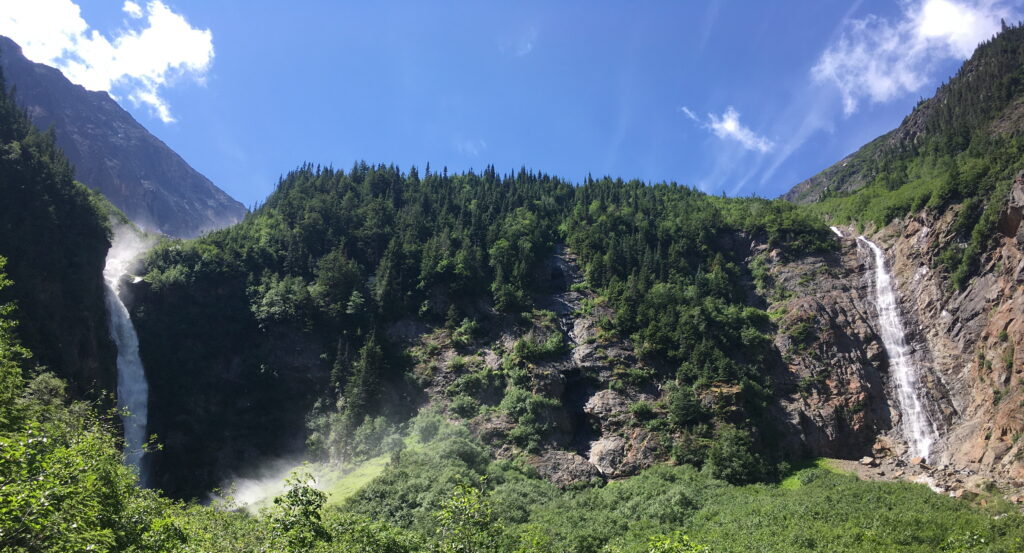 Next up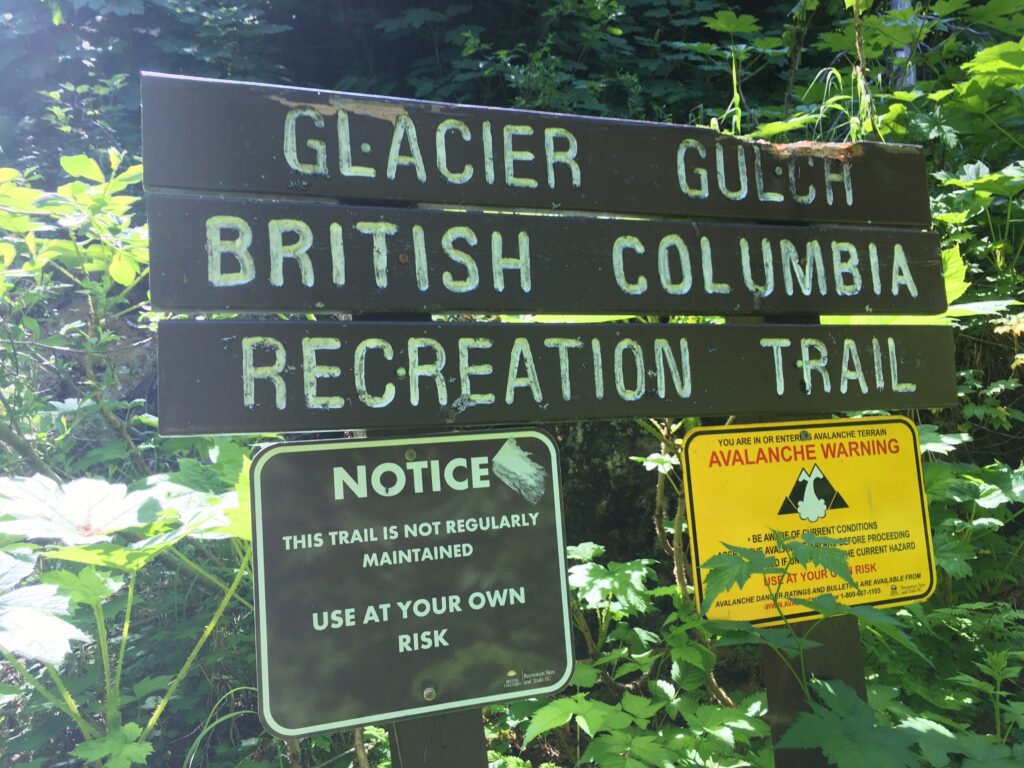 Trail not maintained.  What the heck, let's give it a go.  2 feet in ….let's not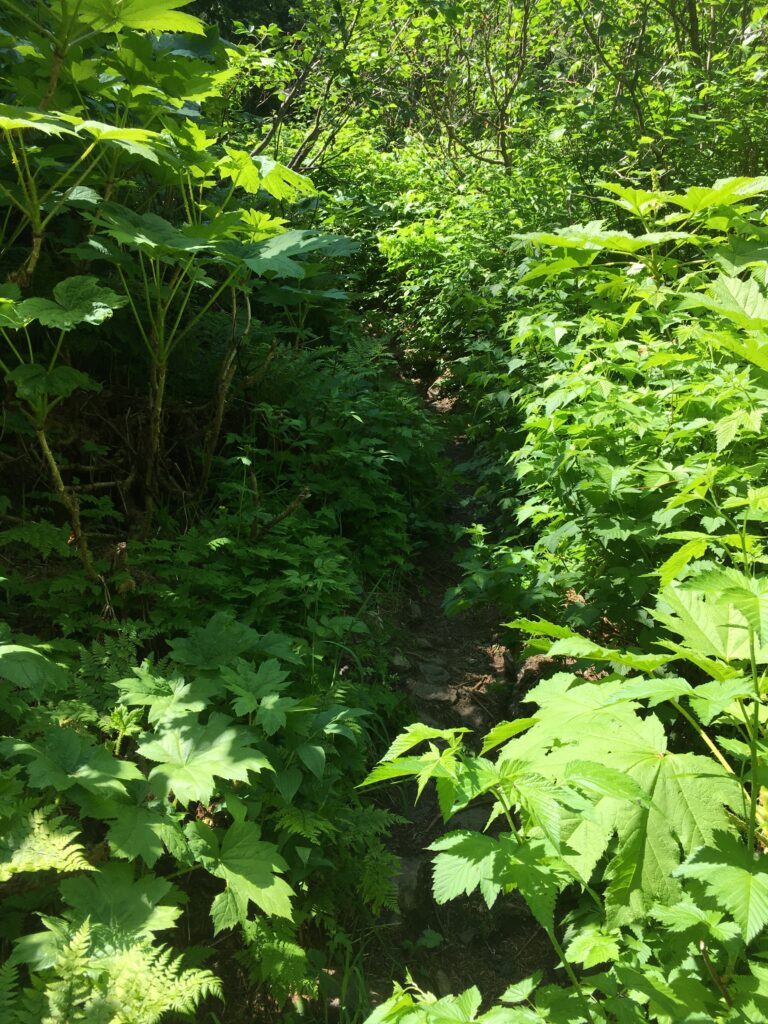 Off to the airport to see a bear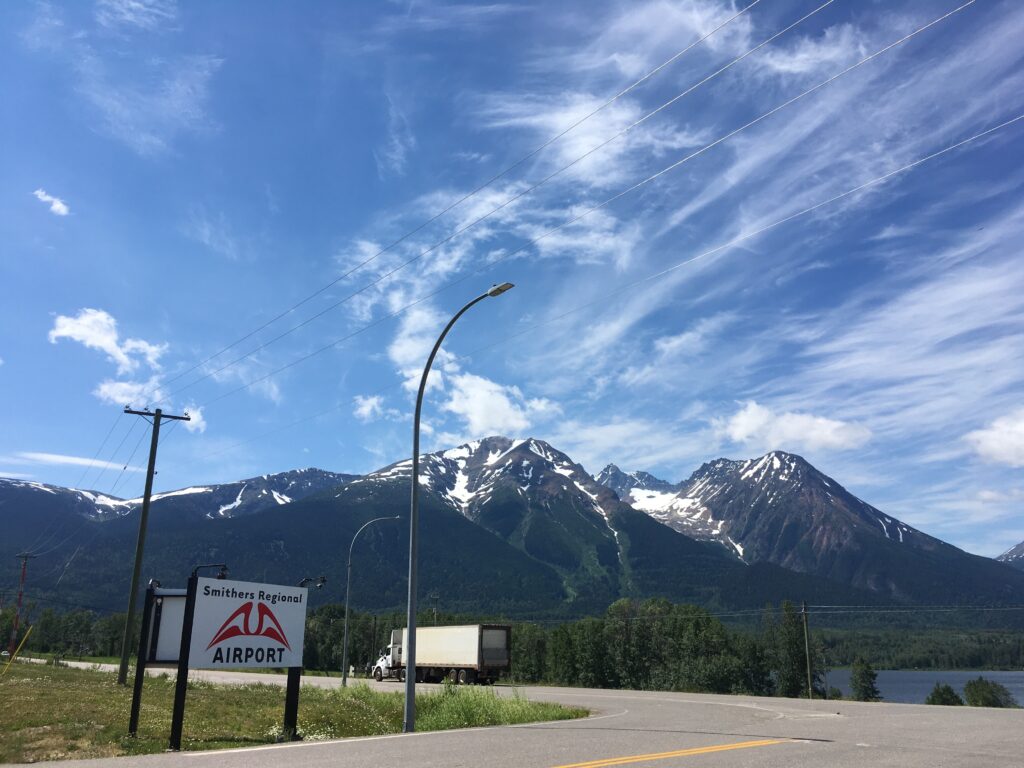 We park in one of the sponsored spots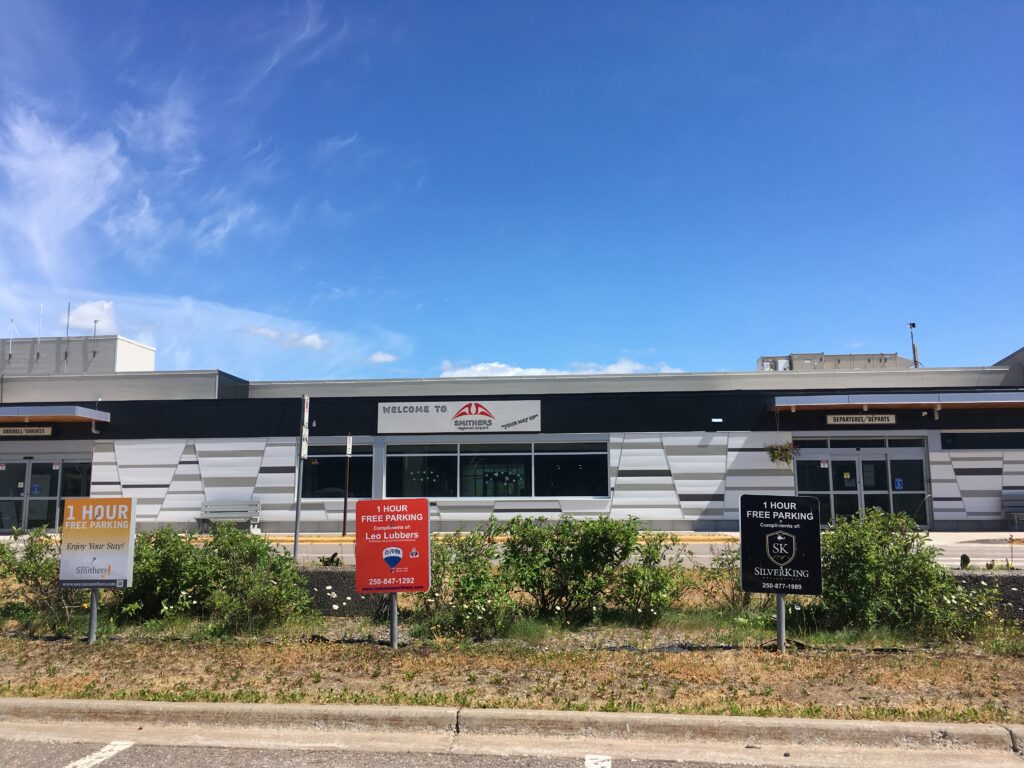 Mask up and in we try to go, arrivals door locked, departure door locked.  How can you lock up an airport?  There are many vehicles but doors are locked, where is everyone??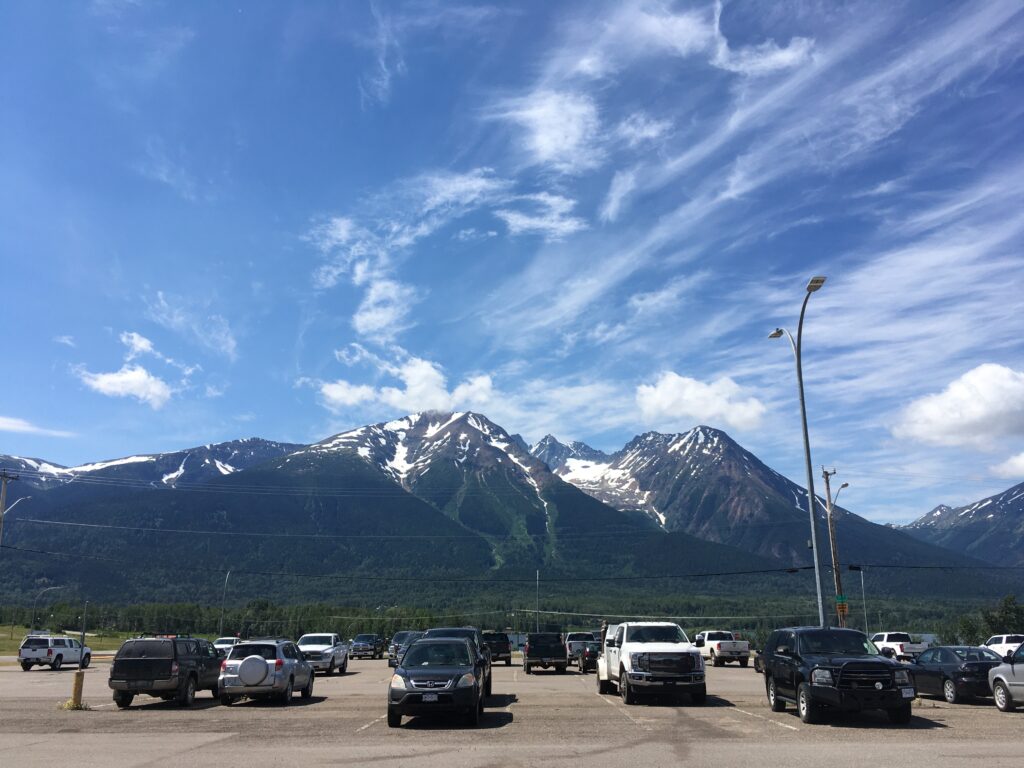 A family of 4 pull in, mask up and walk towards the door.  We watch, they may know something we don't.  Nope, they appear equally stunned.  They are likely here to meet the bear.
Perhaps we'll meet "Phantom" Grizzly Bear next time we are in Smithers.  Click here for Phantom's story.
We take a walk in downtown Smithers and get to duck.  #42
Back home, Allan has 2 jobs.  1) wnats to check Bob's tailight to make sure the nuts are tight.  One needed a little tightening.   
2) There has been a not overly pleasant smell in the basement that we can detect in the powder room.  Found the culprit!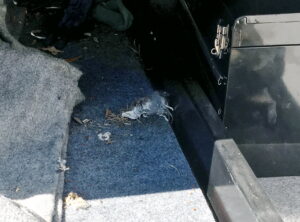 So ends another action packed day!