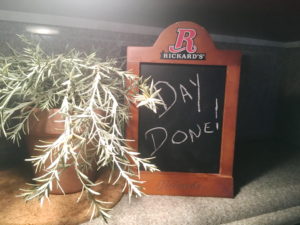 We spent the 14 days, eating well, exercising, playing crib & cards, and of course-having fires!
Many thanks to our friends, Doris & Kevin for driving us home to pick up a vehicle.   We know "Gran" will need a boost.  Allan gets to use his hand held super booster for the first time.  Success Gran starts!  Allan heads out to Home Depot while I clean things up.   A few minutes later I hear…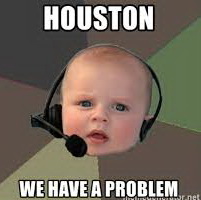 The right rear wheel is locked.   Grrrr, we didn't anticipate this problem.
Allan rocks it back and forth, forth and back.  Still locked.  Even cure all WD40 doesn't help.  Need to move it as we can't get Allan's vehicle out of the garage.  Call the tow 🙁
What do you do while waiting?  Go through 5 months of mail!!
Everything we could, we changed to online and still this pile!
Yahoo, the tow is here!!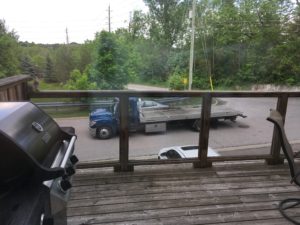 Load it up!!
| | |
| --- | --- |
| Impressive skid mark! | |
Bye, bye Gran.  Not looking forward to this bill.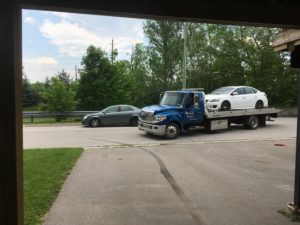 Bonus, Allan loaded the summer tires for the swap out!
At least "Snowball"  didn't let us down, needed a boost but here we are.
To celebrate our freedom we get Italian food, of course using Door Dash.