Forgot to add to yesterday's post, we bought Bailey the cheapest gift ($4.99), we'll ever give her, ta da….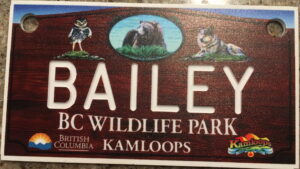 Issues to still deal with 1) steps not coming in completely 2) exhaust pipe has seperated from the muffler         This pipe is the problem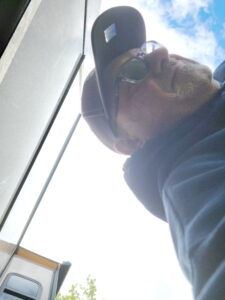 Unintentional self portrait while  taking above photos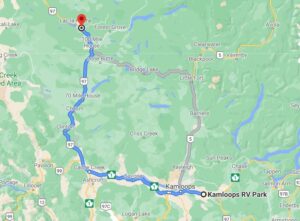 Drive is 2.38m  Leave at 1015, 70,836k
After getting heck for being at the Sicamous KOA before the scheduled check in time of 2p Allan makes sure we do not arrive early.  We're hoping the mice like it here better and stay.
 Bye bye, Kamloops

We stop for fuel a few minutes down the road at a PetroPass.  We did check yesterday and they accept credit cards not just a PetroPass card.  BUT, it is not accepting our credit card.  Allan goes in to inquire, the attendant will come out to check in about 10m.  10m turns into 5, good thing! 30 minutes later it's finally figured out.  On the road again, 1050
So many long trains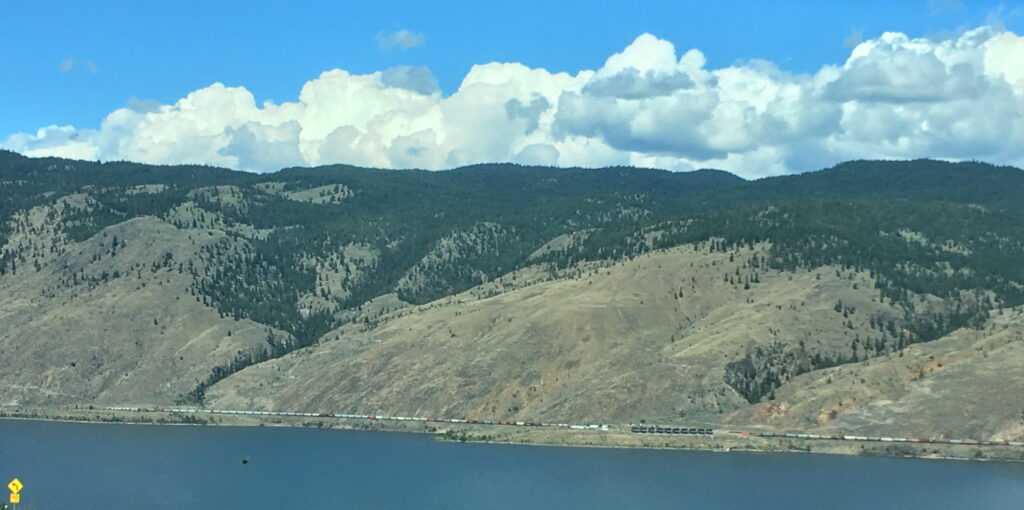 The long, tight corners, a little scary road!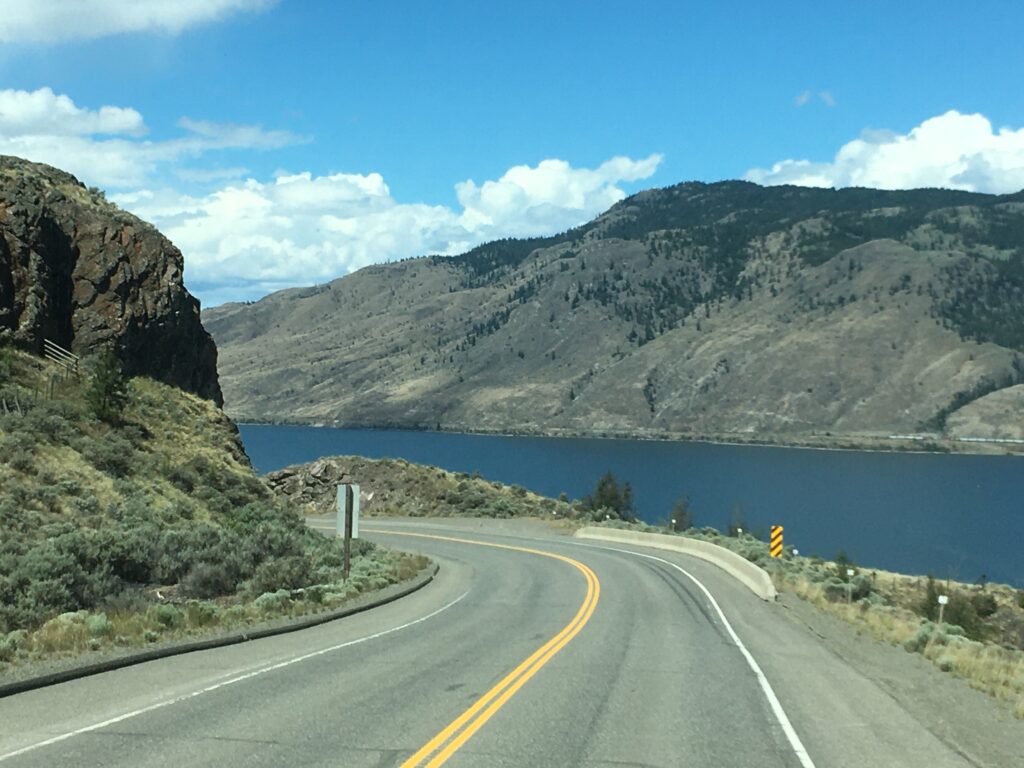 T'is scenic

Into everyone life a little rain must fall, better if it includes sunshine!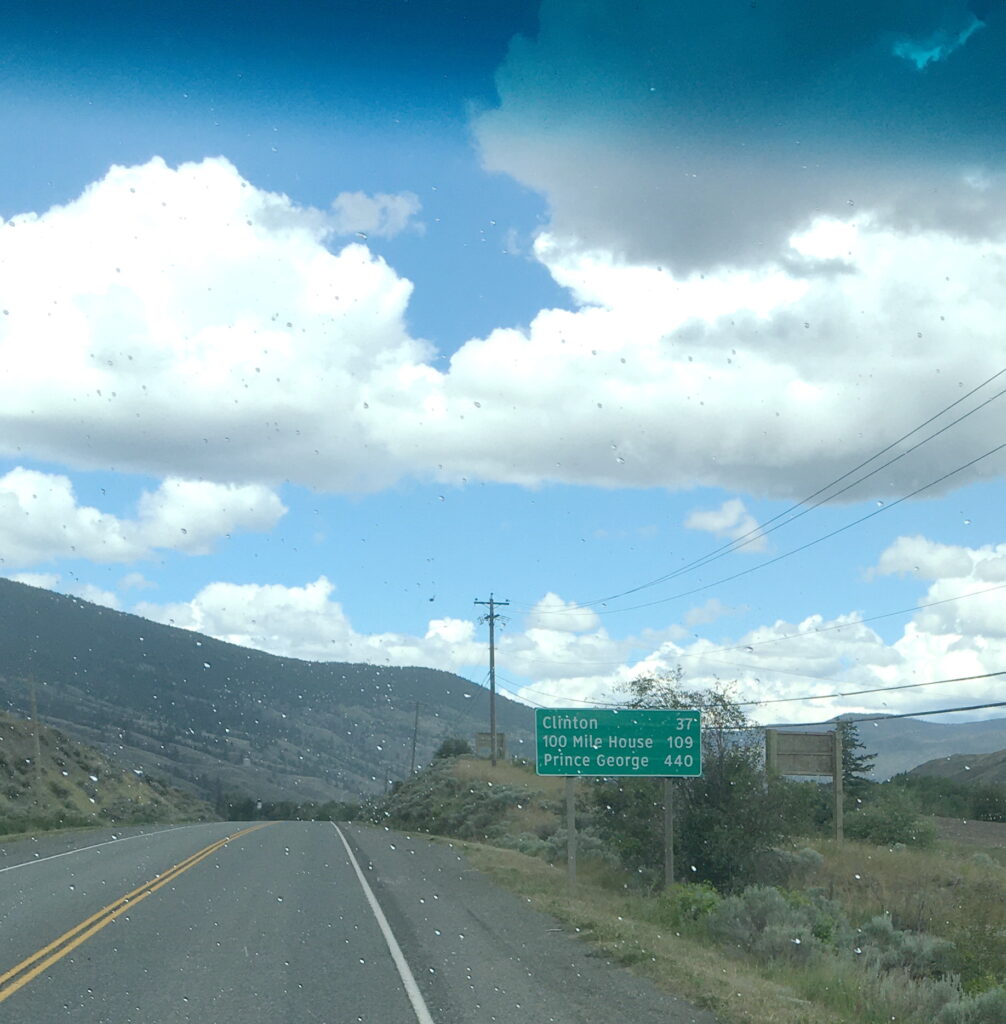 70 Mile, appears they love their antiques
We are on the Gold Rush Trail but kept missing those signs, got this one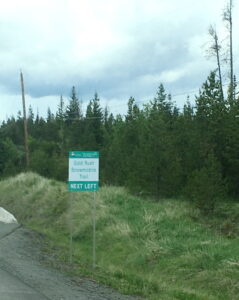 100 Mile House (don't blink)
100 Mile House established its name because it was located 100 Miles from Lillooet (Mile 0) of the Cariboo Waggon Road.
What is 100 Mile House known for?
Tourism. 100 Mile House is a centre for outdoor activities and is becoming increasingly known for its richness of bird life. The surrounding area features hundreds of lakes for boating and fishing including 101 Mile Lake, 103 Mile Lake, Lac La Hache, Canim Lake, Horse Lake, Green Lake, Bridge Lake and Sheridan Lake.
It's really too bad we don't fish.
We arrive at Big Country Campground at 142.  Fortunately, Allan didn't get heck for checking in before 2.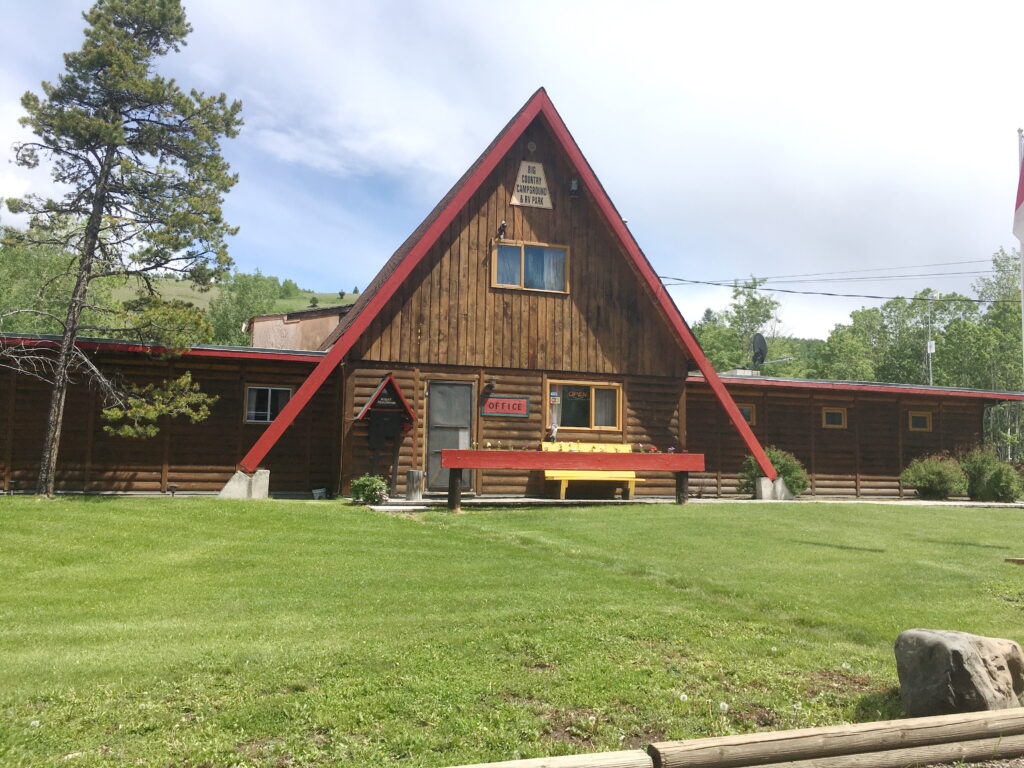 Bob is filthy.  The filthiest from any tow yet.  Photo doesn't do the windshild justice.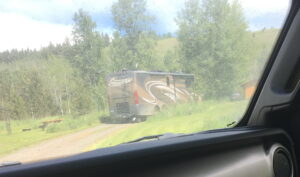 Love the hand drawn map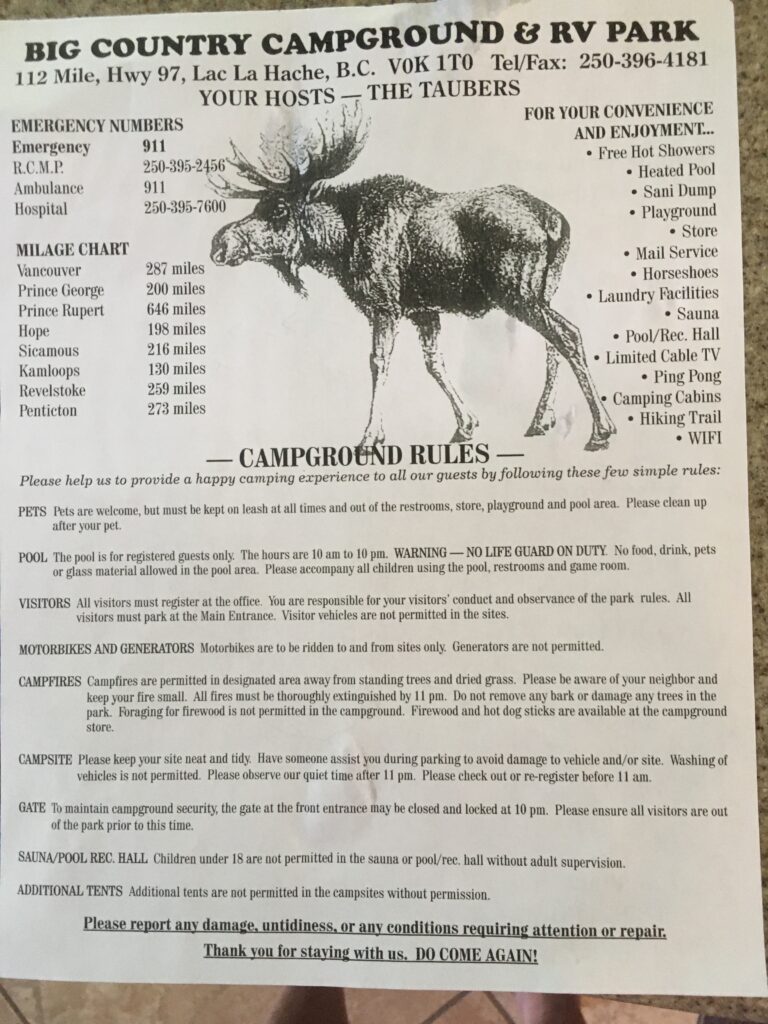 We like this set up much better than the last.  Peaceful with only 3 other sites filled.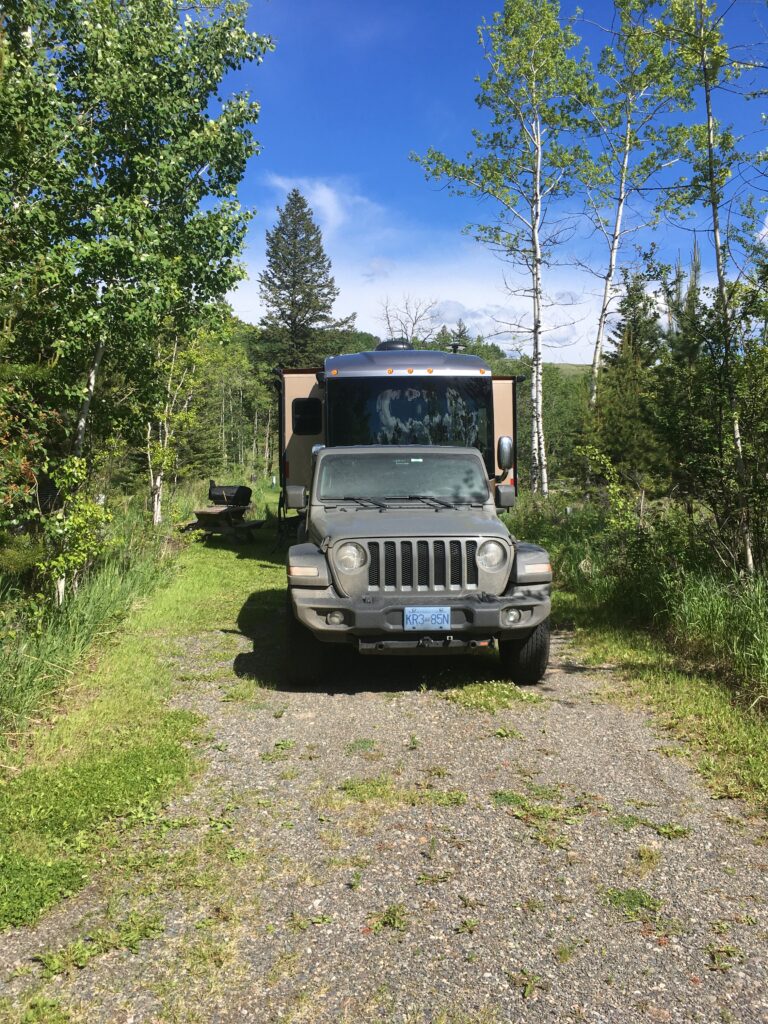 Fire time!