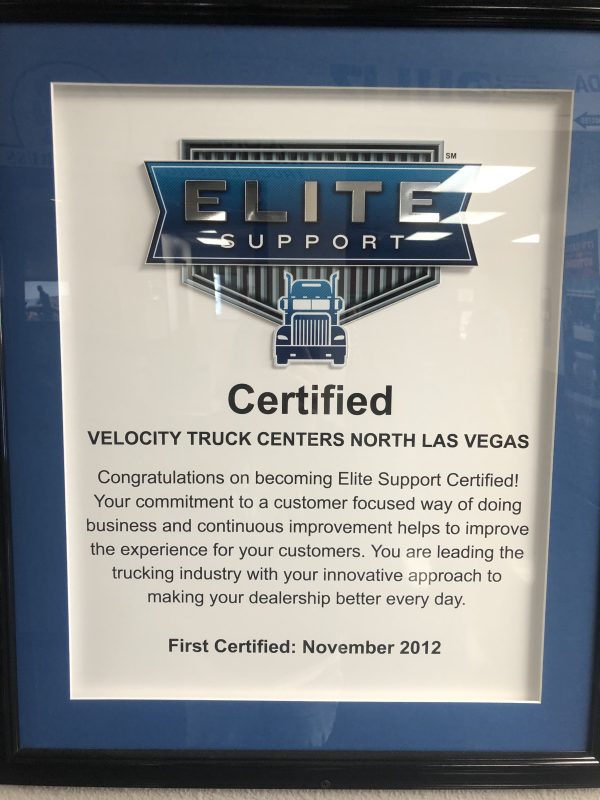 John our rep at Velocity said we'd be good to go about 11. We walked the strip looking for breakfast but there were huge lineups. What does Casino Royal offer for breakfast? Subway, they do have a breakfast sub but we opted for a meatball sub that was good. We each doubled our $20 & cashed out. Walk back to get Bob, arrive at Velocity.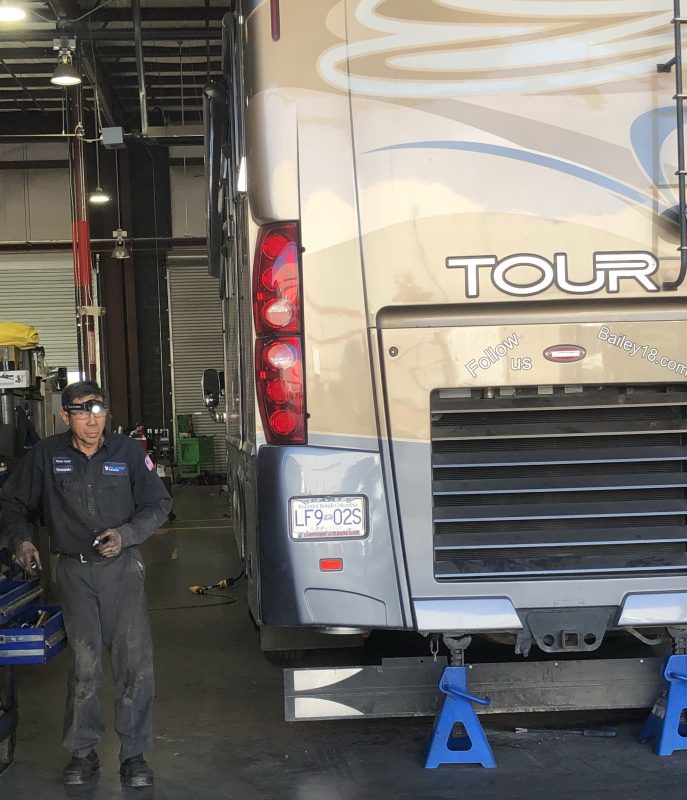 1108a: Renaldo, our tech is still at it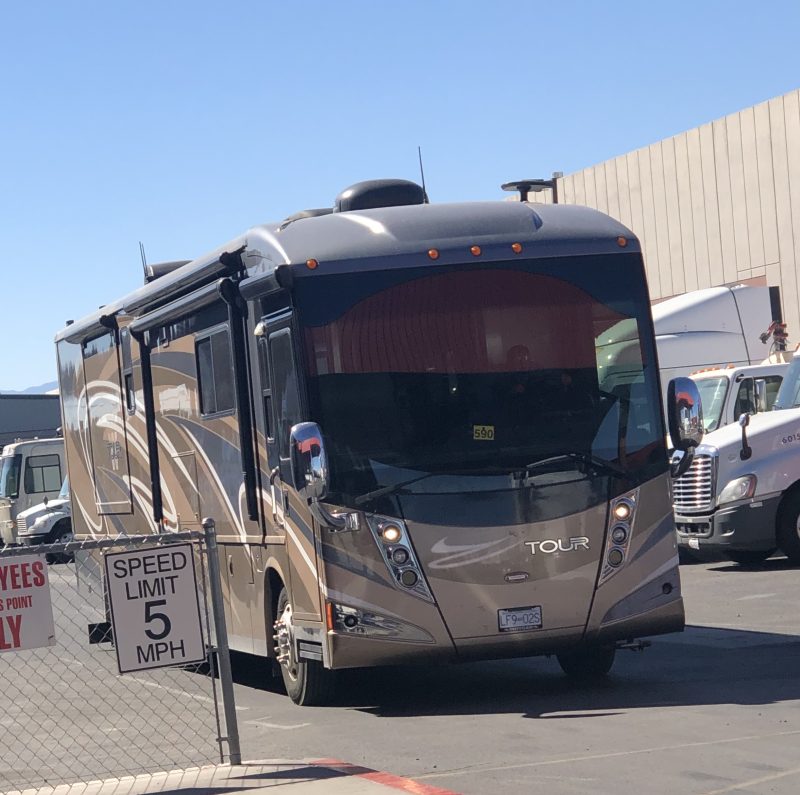 1242p: We're so excited, Bailey is on the move. Nope, not done yet. Now waiting for Quality Control to do a road test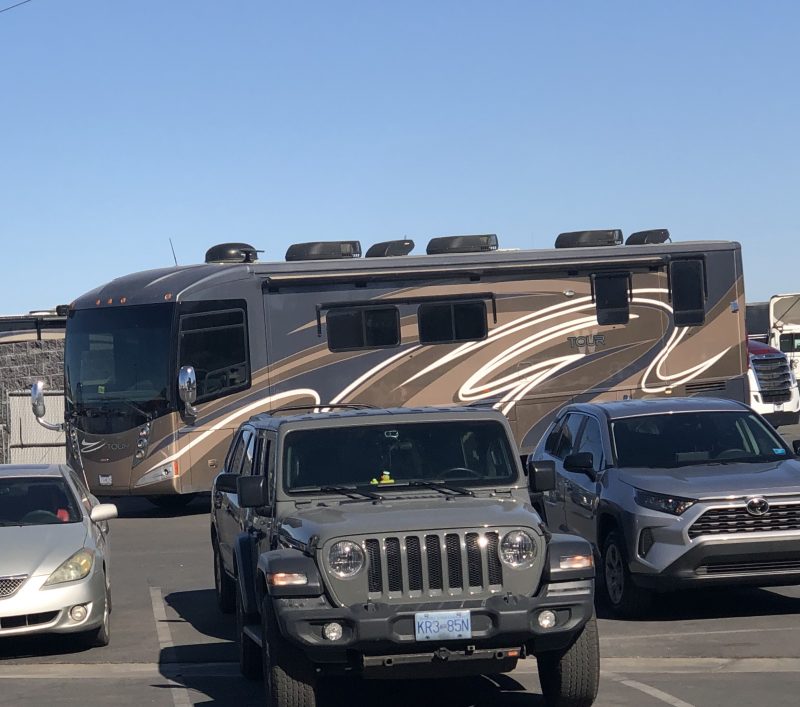 126p: Still waiting for the road test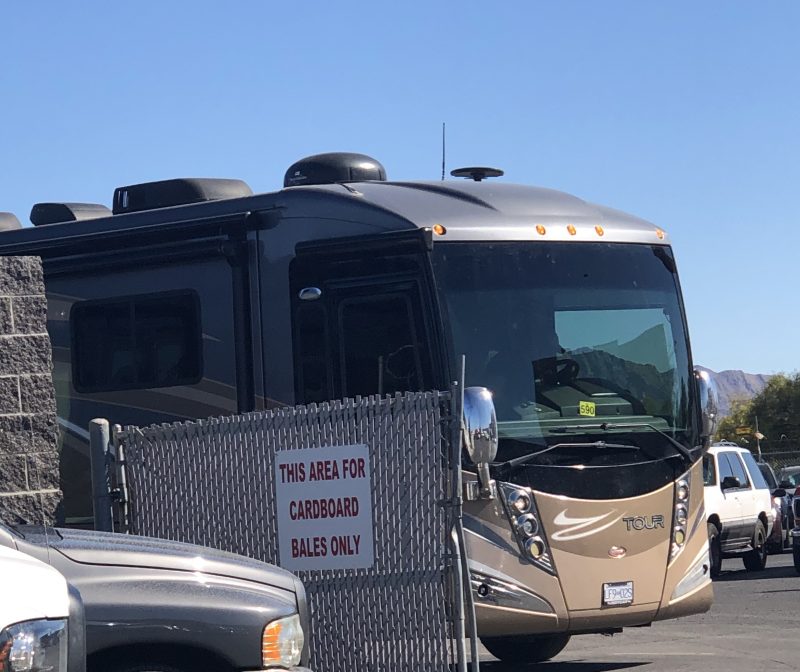 149p: Back from the test drive. Bailey passed!! 🙂
151p: While waiting & waiting we went into their store and found a spring clip we've been looking for to replace ours that broke. Found it here for a mere 2.09, we bought an extra. Allan has it installed 🙂 John is at lunch so Allan hooks Bob up while we are waiting for him to return
Today's delay was the engine error OC55, we've been getting. Turns out it's the engine speed sensor. That replacement caused today's delay.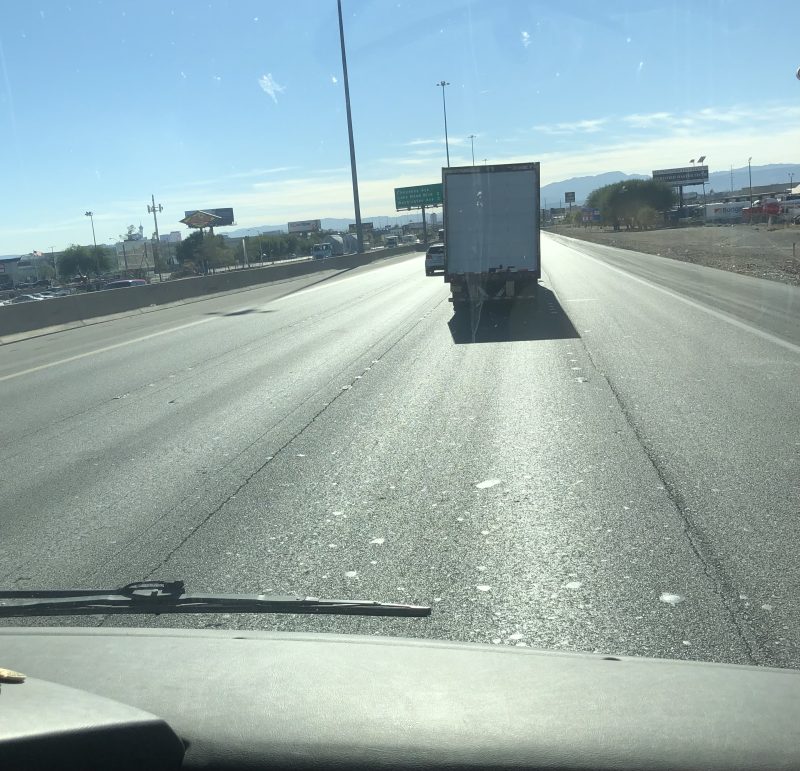 243p: On the road again, finally. It's been a long, stressful but fun two days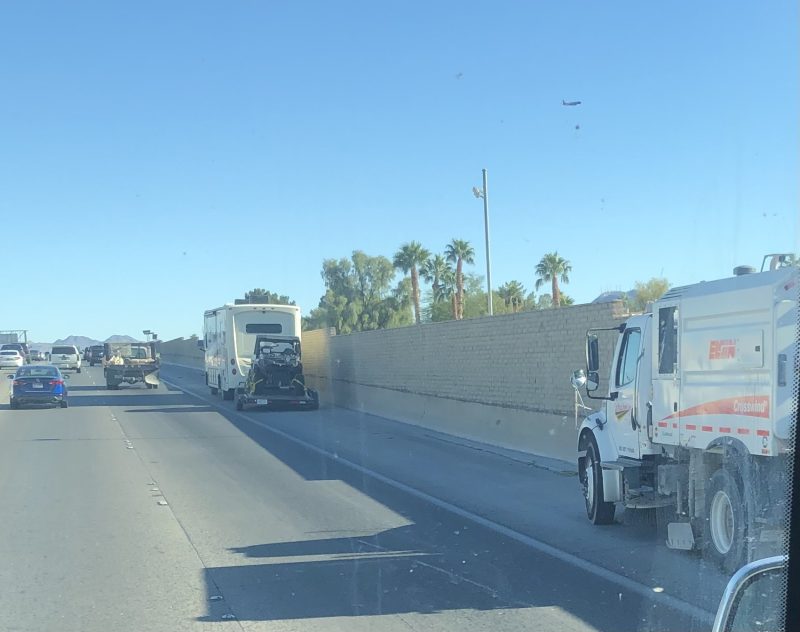 259p: We feel their pain! They are on a busy highway and have a safety vehicle. We only had a Sherriff drive by to ensure we were OK. My bet..they will not be waiting 7 hours for a tow
So nice to be on our way…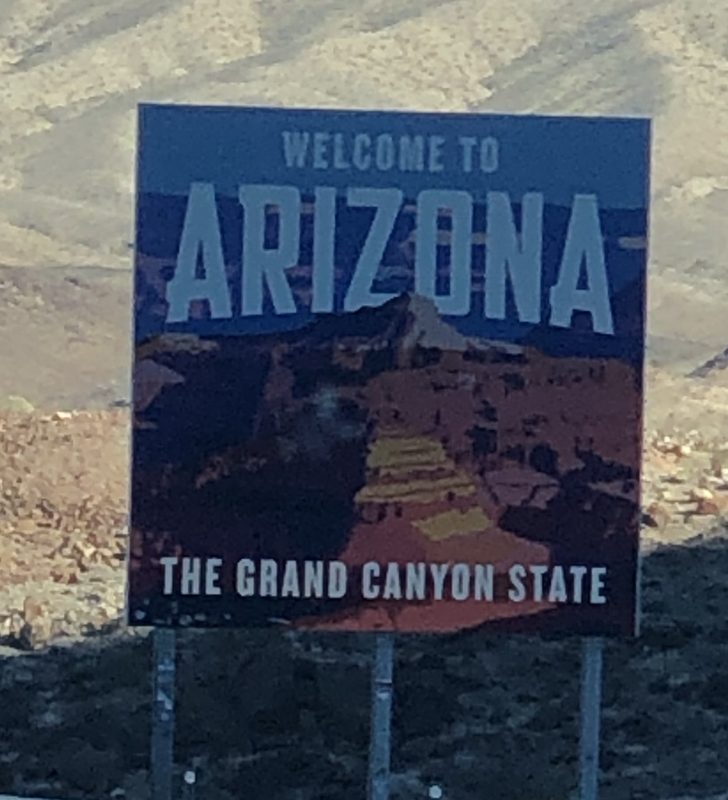 327p: Here we our, our home State for a few months. Maybe…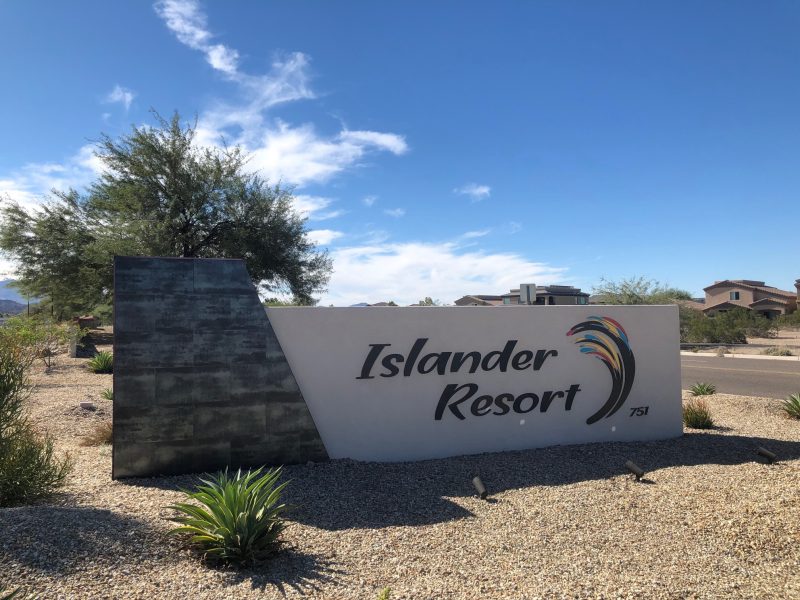 From the time we arrived…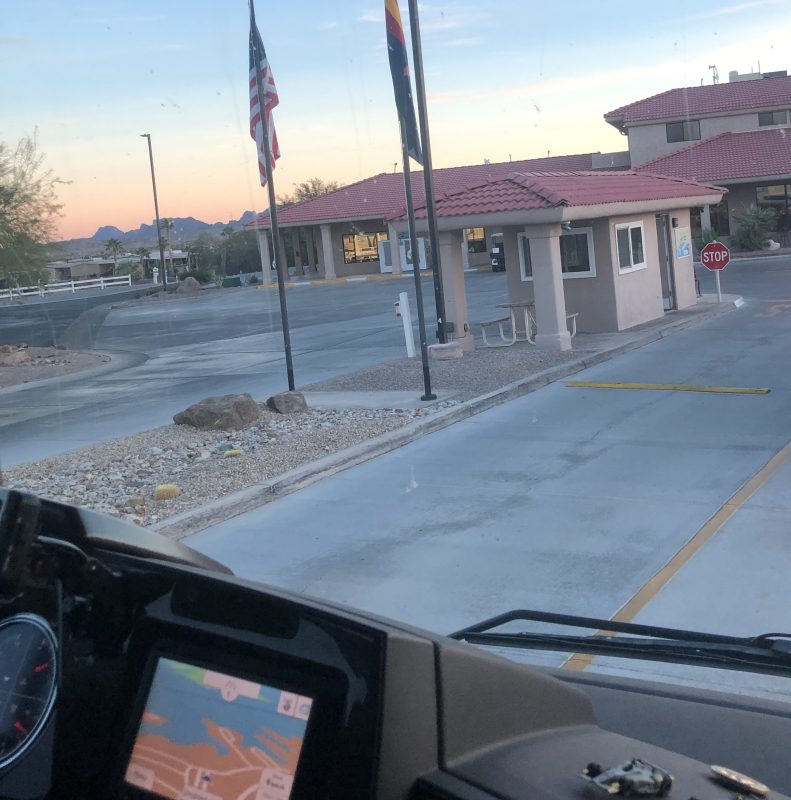 To the time we were connected…
612p: Gets dark really quick!