Penticton bound to meet up with our friends, Doris & Kevin.  Penticton is 1-1/2 drive.      We're meeting at the Peach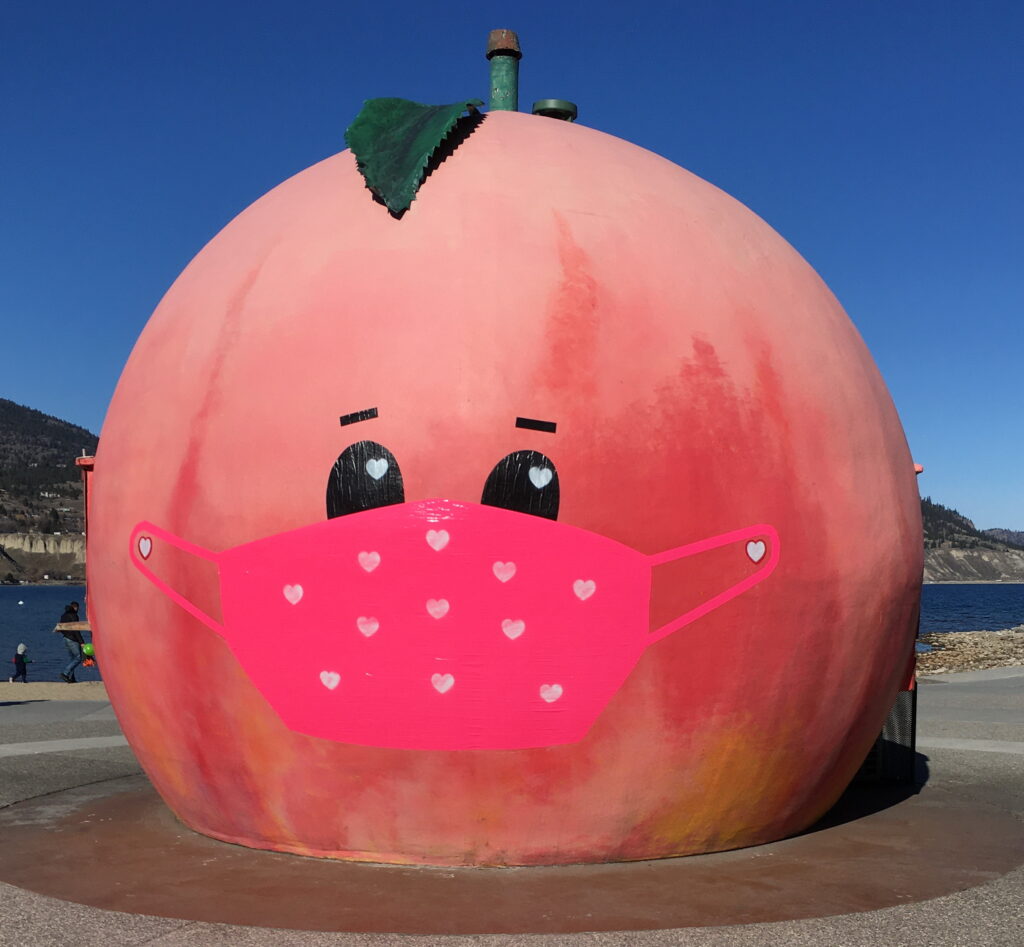 Penticton is a scenic town, we start with a walk around the lake.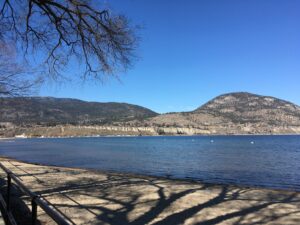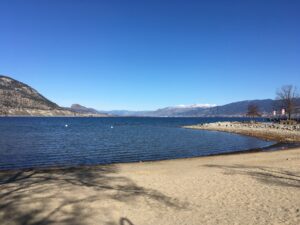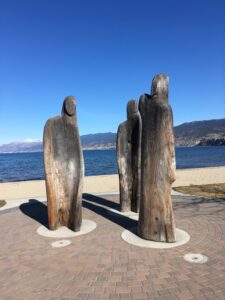 We pass an interesting bench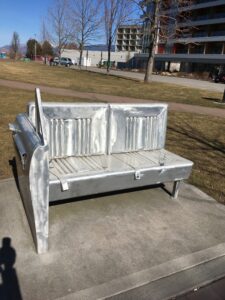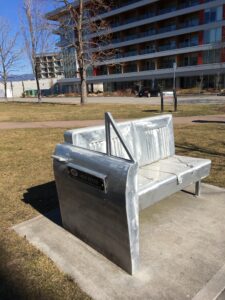 Following is the bench story                        "Ken Paton Bench, placed in honour of Ken Paton, founder of the Peach City Beach Car Cruise, is an annual gearhead event. The all aluminum bench was built to emulate the front seat and door of a car – vintage, no doubt. Also of note is the fact that, unlike other benches here which face the park, this one faces Lakeshore Drive, where the Beach Cruise takes place."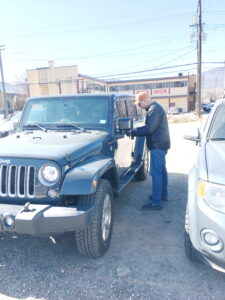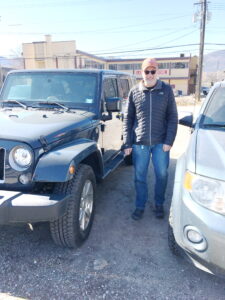 Ducking in Penticton
Walking down the street, we're discussing where to have lunch.  We settle on a Indian restaurant we passed.  A woman passing us, hears us and recommends Lachi – Fine Indian Cuisine as the best Indian in town.  We take her suggestion.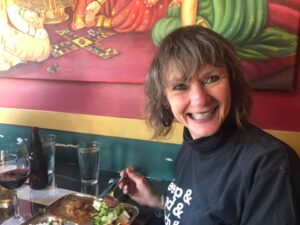 She was correct, food was delicious.
We walk by …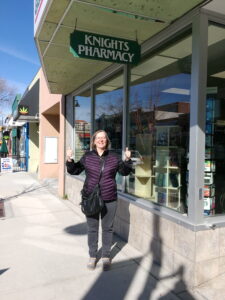 Back to the lake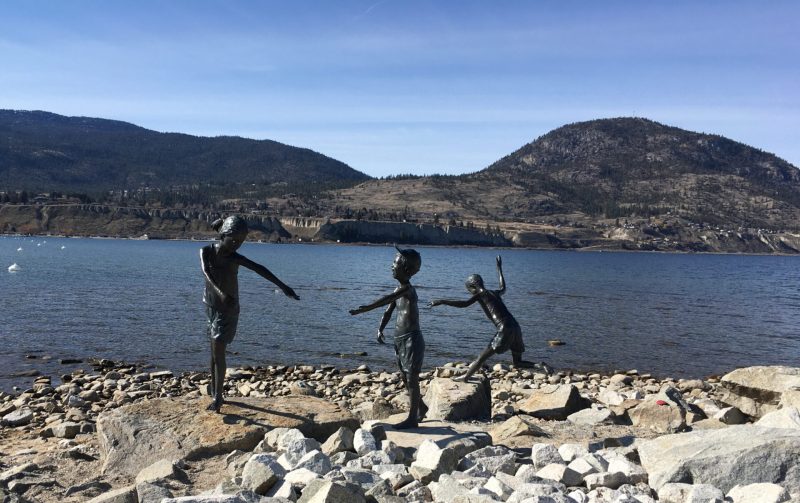 Had a fun time getting caught up.