Allan has been,  strongly considering, trading in his beloved Traeger for a Davy Crockett made by Green Mountain Grills. There are a few reasons, this one is WiFi controllable and has a bigger range of temperature.  Searing a steak is not possible on the Traeger but is using the "Davy".
Decision made Allan calls the dealer, yes they have stock, off we go.  Turns out no they do not have one.  Didn't just sell it either, they just don't have one.  They expected their order in last week but it still hasn't arrived.  We are not impressed.
We know the only other dealer in Kelowna is out of stock.  I suggest checking to see if there are any Vernon dealers.  We head home stopping at Freddy's to fill a growler.  Allan is  happy he gets to duck with filled growler in hand.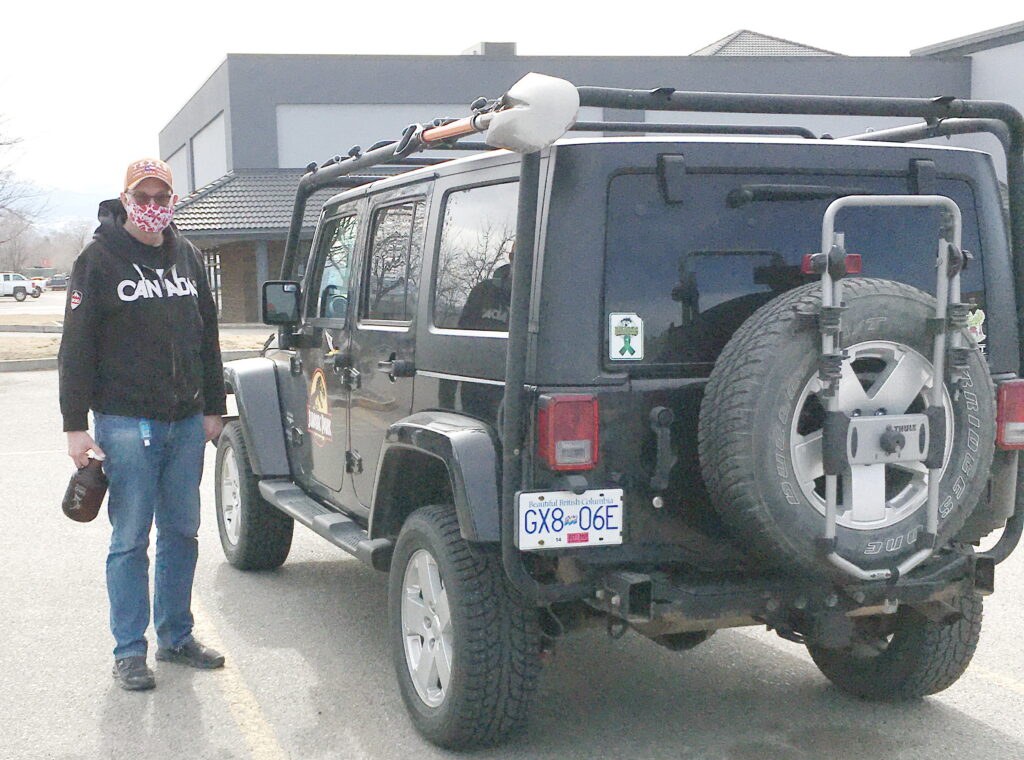 Allan checked the GMG site and the first Vernon dealer he called has stock, here we come, Vernon Stone & Fireplace
The very nice owner tells us she just started selling GMGs last week.  She doesn't have a cover in stock but we knew that, one is on order for us.  While we're chatting Allan gets a call from…. the first place we went to saying their order is in.  It was a positive turn as we liked Vernon Stone better.  She even through in a bag of pellets.
Back home for the build!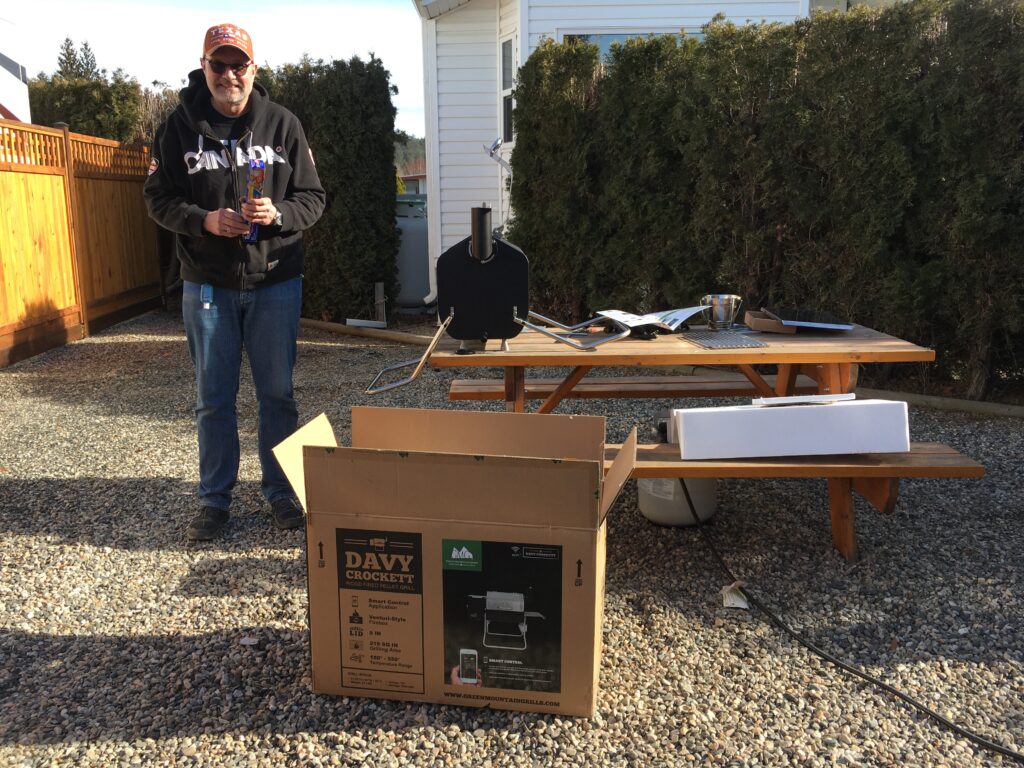 Had it put together in no time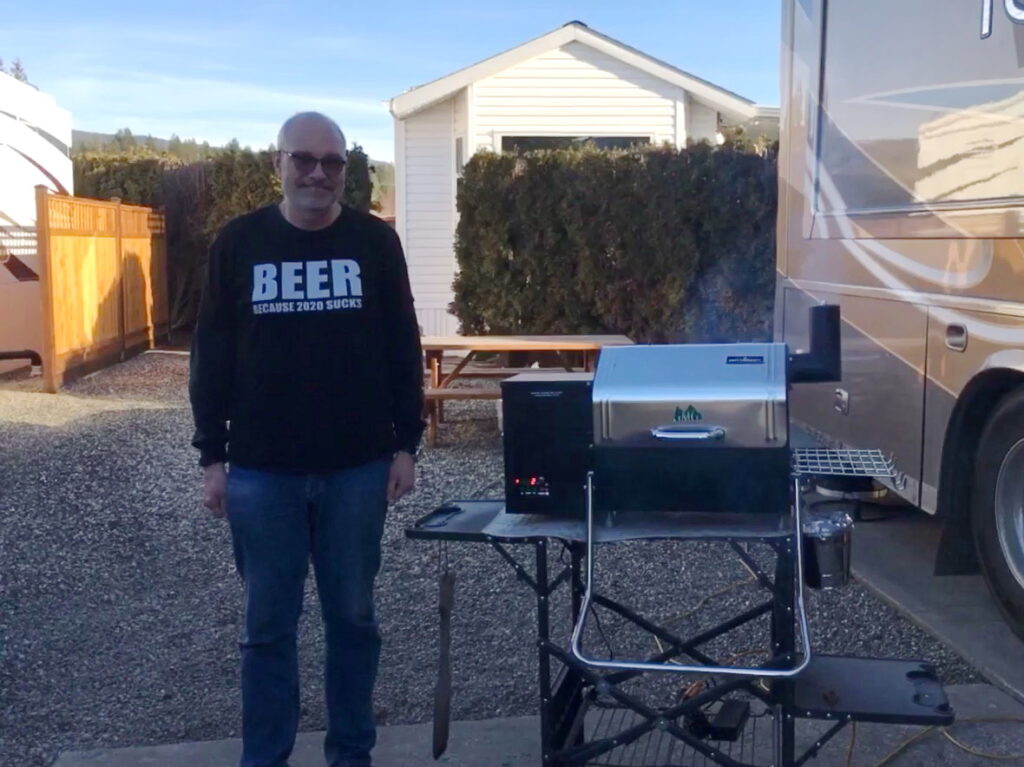 Never did see this before…   click….  Little plane, big plane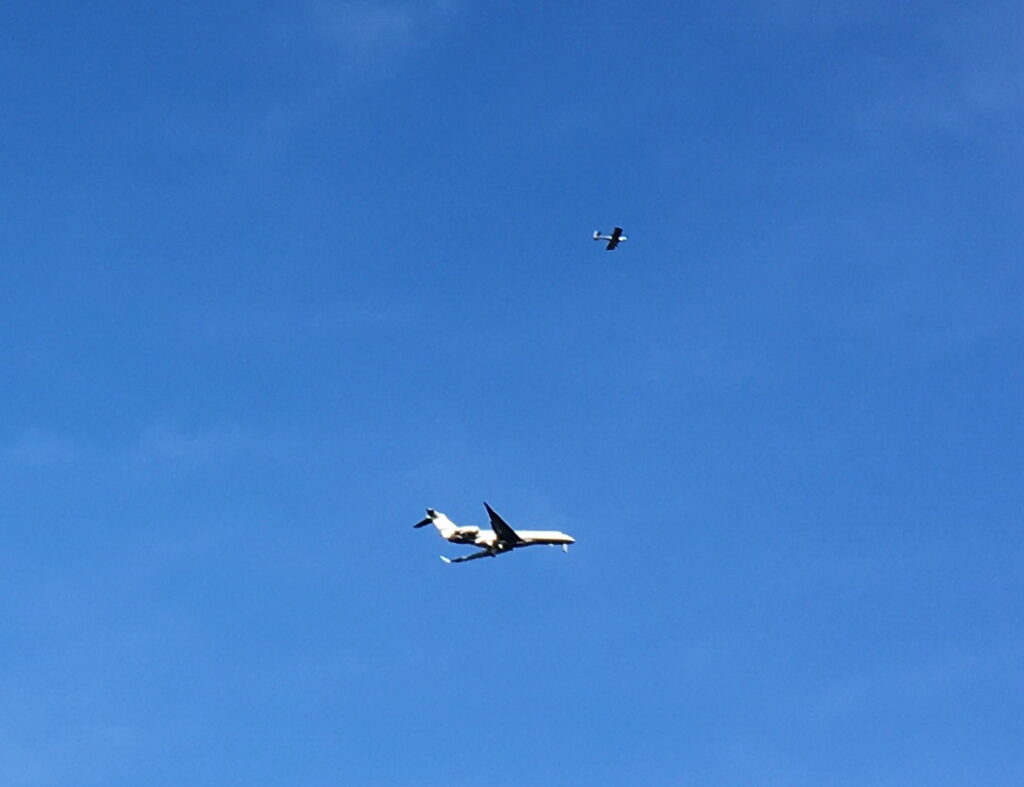 First meal on the "Davy" chicken!   Delicious!!
Realizing we are late to the party, we started binge watching The Crown