A little excited today, we'll be watching our first virtual IndyCar race at 4p.
A few more left yesterday, I keep confirming our extended insurance is still in place.         

We received the replacement blind motor yesterday.  We were warned slight modifications may be required and of course they are.  Let the fun begin…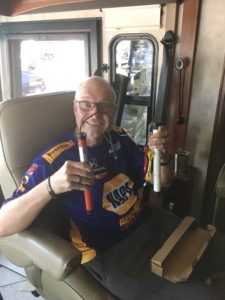 Removing the moldings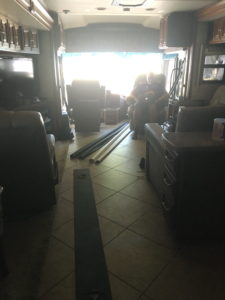 Of course, the new doesn't fit into the blind.  Allan calls MCD's customer service but they aren't open till Monday.  Project on hold.
This allows us time to deal with the freezer.  It's relatively full and super iced up.  We talk about taking everything out of the freezer, and use a hair dryer to defrost but I'm concerned the freezer will rebel at such treatment and stop altogether.  We didn't notice the freezer door was slightly ajar, that loosed the ice build up
It should melt quickly in this temperature!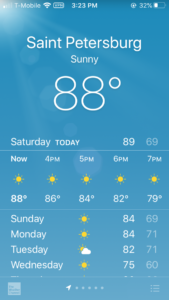 Almost race time, Allan is getting us hooked up.  We really do not know what to expect.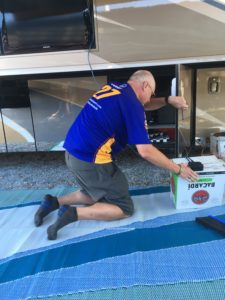 WOW, I'll say it again backwards, WOW, look at the crowd!  Announcers are the regular series ones, each broadcasting from their homes.
We're racing @ Watkins Glen International
They even have driver's view shots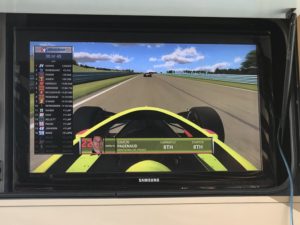 We're loving it!  Amazingly realistic, even the crashes.  If they crash they go into the pits and can get a "reset".  This race they have 2, I think they said next week's race will only be 1.
The winner is… Sage Karam
Was good fun, we'll keep watching this series.  Now we must decide upon our drivers for our traditional bet.
I'm faithful and stick with Felix Rosenqvist, the driver that lost me the bet last season.  Allan chooses Sage Karam, see above LOL
Race setup for Felix and Sage.
Tomorrow Nascar!