Big appointment week …  some more fun that others.
Tuesday = fun:  We meet up with Doris & Kevin in Peachland.   We were going to meet in our park and head to Gray Monk Winery, Dilworth Mountain, then to Freddy's for a pint and bun.   But Dr. Bonnie paused the in restaurant dining so can't do the winery or lunch.
The change of venue ended up  being so much fun.  We walked around the lake,no photos but did see this!
Fortunately those are our guy up there, still upright!
We dined at Gasthaus Pub.  The owner was at his witts end as the halting of in restaurant dining came in effect so quickly.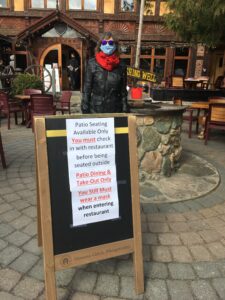 Restaurants had already stocked for the Easter weekend.  I'm glad we do not own a restaurant.
The charming waitress said say "Schnitzel"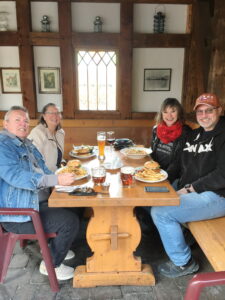 Lunch was delicious.
My next appointment, today, is with Nissa.  Current issue – cracking jaw.  Super duper annoying, crack, crack crack.
Still have time before Nissa so we head to what TripAdvisor says is the #1 thing to do in Peachland.  Hardy Falls.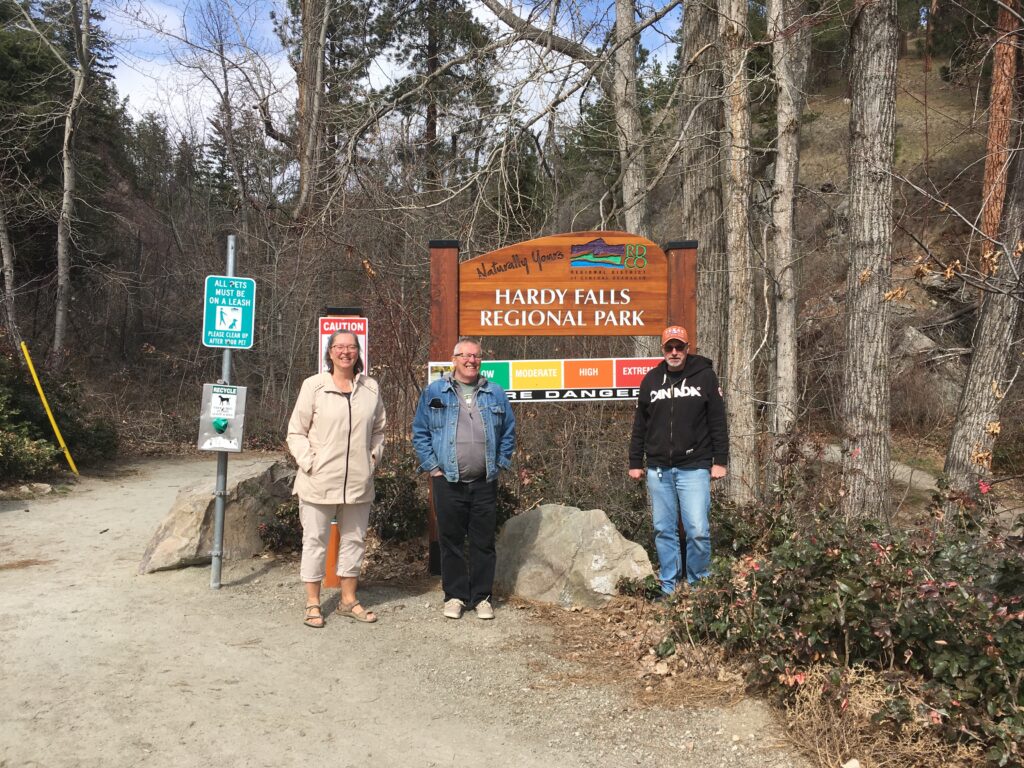 Walk to the falls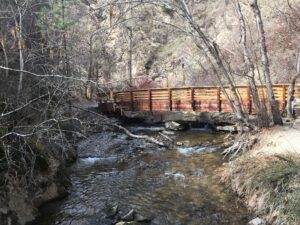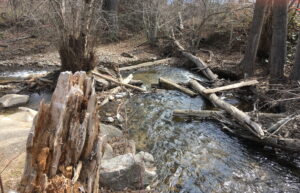 And there it is!  Thought it would be a little larger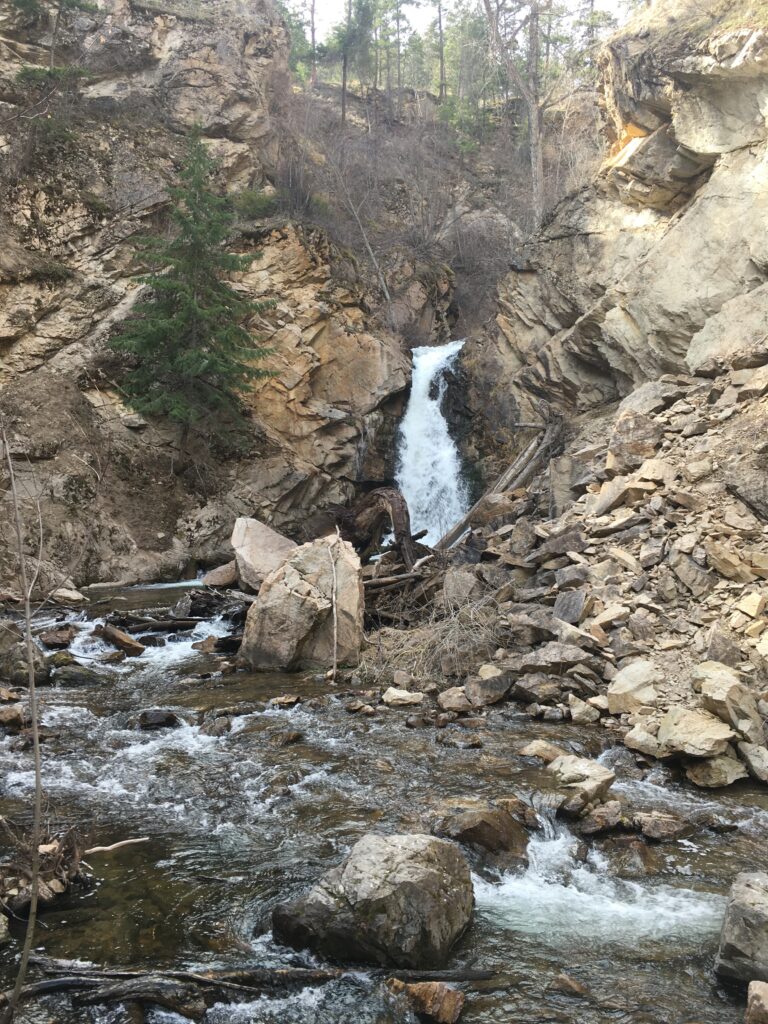 Posing with the falls.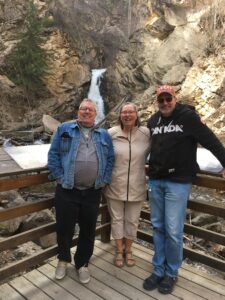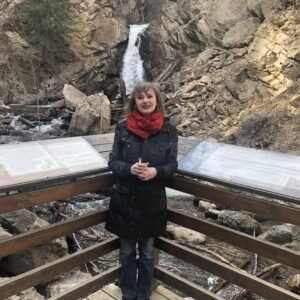 Adventure done, it's time to say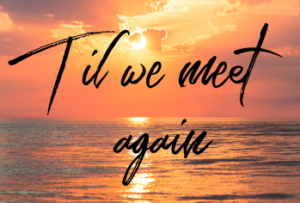 Doris & Kevin are heading back to Ontario leaving mid April.  We all hope the "meet again" will be in Arizona!
Back in Kelowna we walk to the lake awaiting appointment time.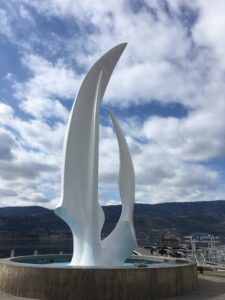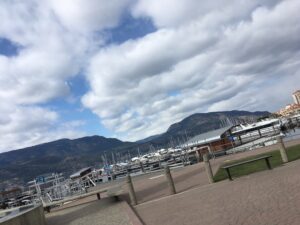 I
Nissa worked her magic and I now have homework.  Tomorrow's appointment is an eye exam.  I had lens replacements a few years ago, not checking for vision but overall eye health.  Then the dreaded Thursday's appointment is dental surgery. Thursday, April Fools Day.  Not looking forward to that.