Many waking up thought it may be an April fools prank but alas no. 
The Holiday Park ship, named Orchard City II which has been at the entrance of the park on Hwy 97 & Commonwealth Road was destroyed in a fire.
The boat had quite the history including sinking during a storm in 1948 and remained at the bottom of the lake for 30 years.  It is an interesting read.
Here is the fire report.
All that remains 😭😡😭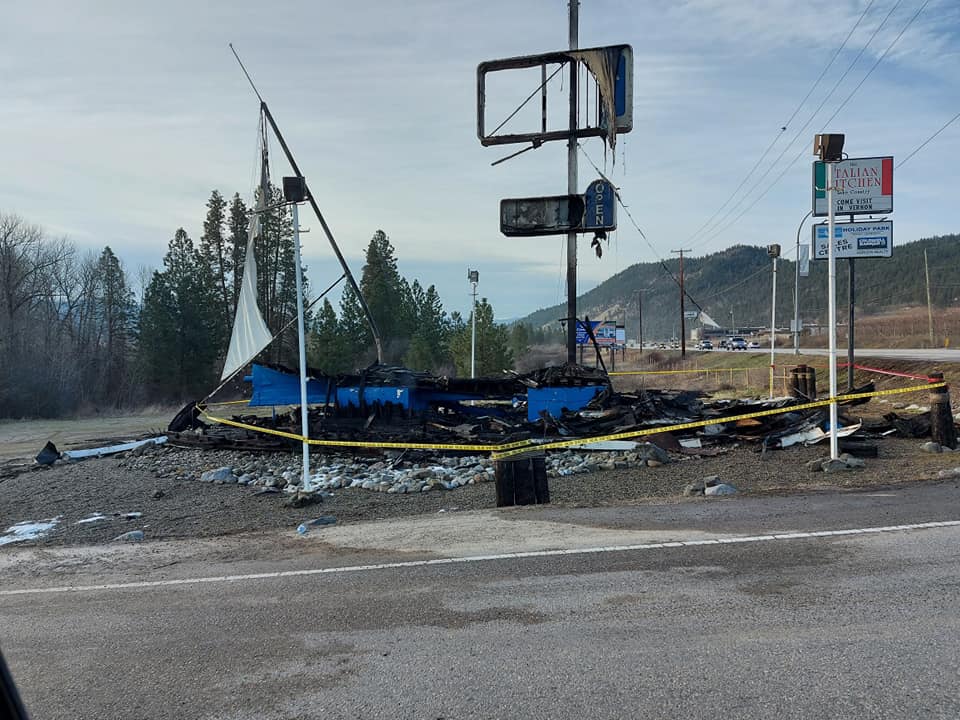 We see this on the way to my surgery appointment.