We're on our way to the South Enderby Flea Market (40m drive) to search for sunglasses for me (I broke my favourite pair)
  glasses look like they are smiling, me not so muchand, a belt for Allan.   
Recap – Kyle brought back a super cool belt from the Ukraine but it is a little short.  We've been trying to find a replacement belt so Allan can, at least, use the buckle.  He'd love to use the belt but losing 25lb to make it fit isn't in the cards!   Dilemma!!
We drive by this store in the small town of Grindrod    It's a leather store!!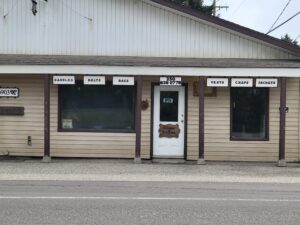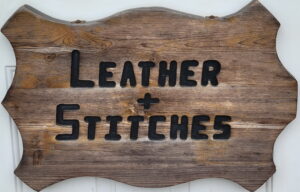 We     

So glad we did, we meet the most delightful lady, Sherri is one of a kind!   A cottage business we are glad we found and could support.
When we enter "The Leather Lady".is dealing with another client which gives us time to look around the unique store.  Was to busy looking to do photos! Darn!!
The other customer leaves, our turn.  Allan tells Sherri the issue, as a joke, he says, "I'd like to lenghten the belt".  "OK" says Sherri! 
OMG Allan was kidding as we didn't know it was possible….
Sherri jumps into action…..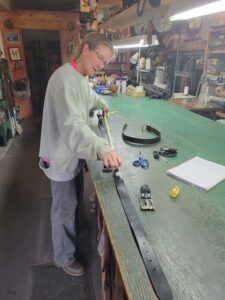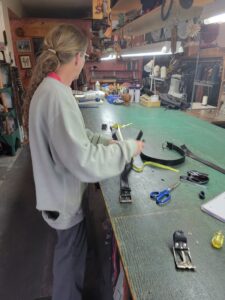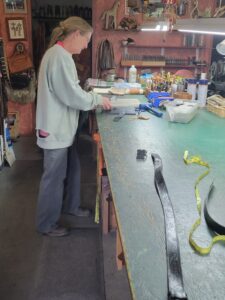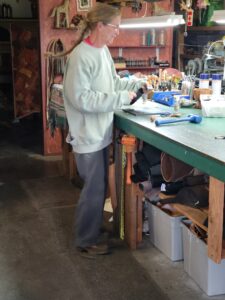 😁  Done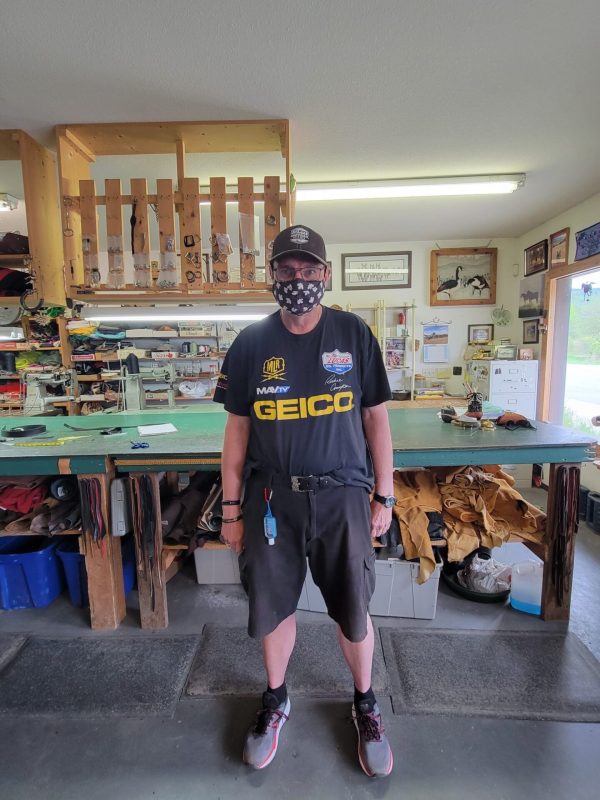 Belt is lengthened.   
      Close up   
Inside of belt, can anyone translate?  All we can make out is "Censored"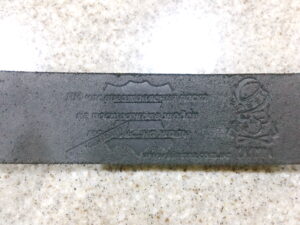 Allan is happy!!  Now off to Enderby.
We feel like we took a wrong turn and arrived in Mexico.  This wasn't what we expected, somehow it was more fun.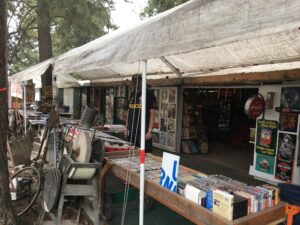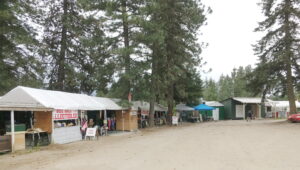 Anyone else remember when spices came like this? 
Appears only women may use the facilities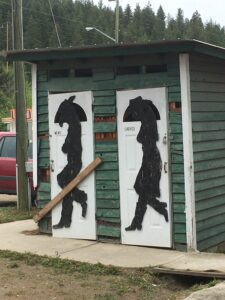 Our purchases: Uno as our existing deck is rather sticky and 3 DVD for $5.00.  Good watching when internet is not at it's best.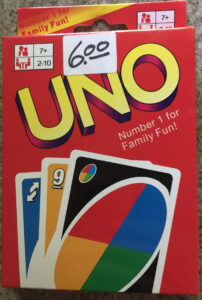 Home we go.  Waiting for me is a new to me, Caesar, Siracha.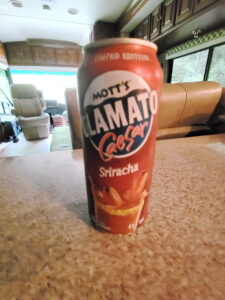 Turns out it isn't as good as Allan's.  I'll stick with his.