We'd like to explore nearby town, Marshall so head to the office to ask about Ubers.  The skies look angry but we are optimistic.  The lady in the office declares "It will rain" She doesn't want us to get stuck in Marshall with no cover.  We heed her advise and decide to instead explore the park.
Tires as decoration?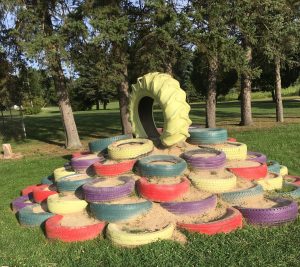 Farmer Mary-Ann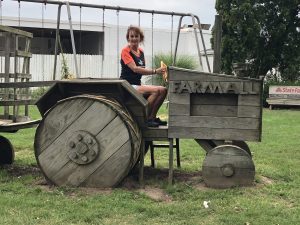 Oh look a slide!
Rain forecasted all day. We decide to not unpack the Traeger.  We purchase a can of cooked turkey so if it continues raining we'll cook indoors.
Here comes the rain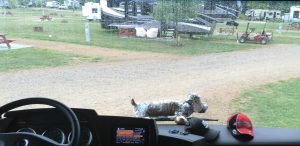 What do you do when it rains most of the day?​
Still raining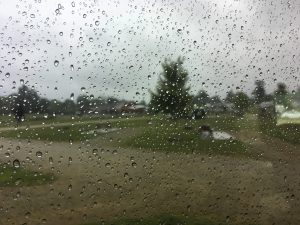 Indoor cooking for sure.
Whoops, we do not have a can opener. Improvise!
Allan using his culinary skills to create a turkey stir fry.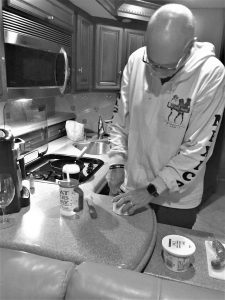 Delicious!  (still raining)
Travel home day tomorrow.