Go pick up Bailey day!
This is our maybe itinerary
We're up at 215a, OK only me is up, to get ready to go to the airport to fly to Atlanta at 615a.  Yes I'm crazy to be up so early but that's me. We're excited to use our Nexus cards for the first time.
Nexus is the way to go!  Line ups were crazy long even at this ungodly hour but we breezed though.  Should have got one years ago.  We hoped Delta would leave on time but that didn't happen.  Wasn't too late, we opted to not catch our connecting flight from Atlanta to Columbus Ubering it instead as it was quicker.
We arrived at CoachCraft at 1030a.  Bailey had her annual service done and mechanical stuff that was neglected.  Service invoices  are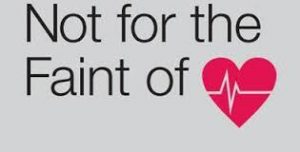 We treated Bailey to a hand wash and wax, including the roof.  She is beautiful!  But of course, it's raining!  They had parked her in a shelter
so at least we started off dry.
Today's adventures takes us first to buy groceries then on to a 2 night stay at Wind Creek Casino RV Park in Atmore, AL  We arrived at 330p (gained/lost an hour) got set up or at least the slides out and stuff put away.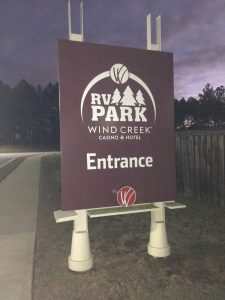 We think we'll head to the casino for dinner. We encounter Santa who wishes to disclose my Christmas presents. Having none of that…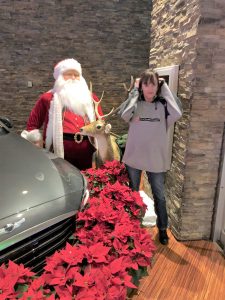 Proceed to dinner. $20 for the buffet! What happened to inexpensive buffets? The killer was no wine!
Headed back to Bailey for a delicious dinner prepared by Chef Allan, neglected to take a photo 🙁
Long day so, shortly off to bed  Night all.