Today is a recoup from yesterday day.  
First: Step on a sand burr, those little things really hurt!
Next a wee walk on the beach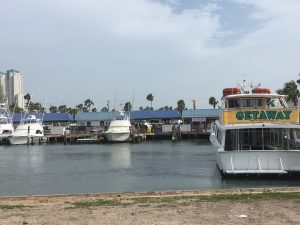 We spot what turns out to be kiteboarding, too scary for me but fun to watch!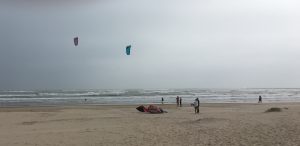 Interested?  Private lessons a mere $275 for 2 hours
Today's main adventure Dirty Al's for dinner.  Many at Tropic Star said this was a must do. 
This is their seafood counter. 
I have the blackened shrimp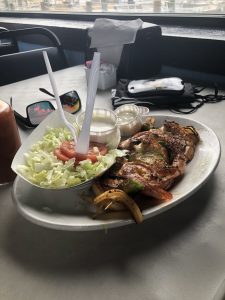 Allan, who will not allow seafood to cross his lips settles on the blackened chicken 🙂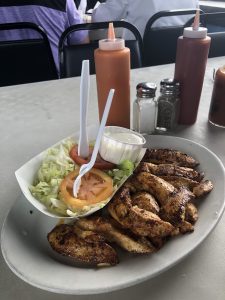 They do not disappoint! All was delicious!