We are happy to be leaving this resort and it's well drilling noises. Fingers crossed we love Reunion Lake RV Resort.  We pull out at 745a – 61,951 km.  It's a 5h51m drive. We try to stop every 2 hours for a break so that with the

traffic we encounter, like this bridge one lane only, will likely make it a 7ish hour trip.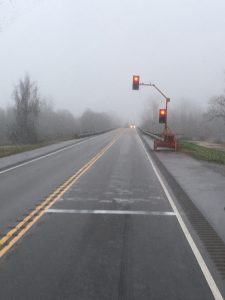 Back in Louisiana
Bailey peeking…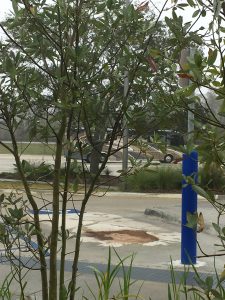 Get set up at Reunion Lake RV Resort
Weather still dreary but it is a nice park, complete with swim up bar but that's not open till summer.   Love the hot, hot tub!
Side bar…  Used car sales + technology = Carvana The company is known for its car sized vending machines, and in 2018 it was reported to be the fastest growing used car dealer in the United States. I'm fascinated with their vending machines.
Closest we have is List Auto.  Not quite the same.